A Closer Look At Napoli's Chances To Winning The League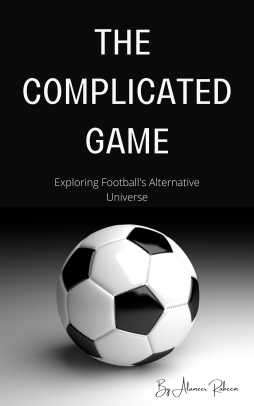 Napoli shocked the world with their 5-1 win over Juventus. A win so big that along with solidifying their place as league leaders with 9 points, some started to fancy their odds in the UEFA Champions League. So, are Napoli this season's winners of Serie A?
Yes, anything can happen and Napoli could easily find themselves losing the spot. History says this cliché, and football says that cliché is taken into consideration, but there are still some things that are worth taking a closer look at to see whether anyone could actually topple the current champions.
So, here are the indications.
Recent History Indication
Around this time last season, Napoli and AC Milan had the same number of points with 39 each. By the end of the season, AC Milan won the league with 86 points, while Napoli had 79 with 7 points difference. So, AC Milan in their best form in recent history against a Napoli squad that had less quality than the current one only managed to extend the points difference between the two to 7 points.
That is not enough to wipe out the current difference in points and AC Milan had the largest gap with Napoli among all teams. So, recent history indication shows Napoli keeping their spot.
Tough Stadiums Indication
Napoli to survive and thrive in the usual tough stadiums, in fact, they have already played most of their tough away matches. Napoli beat Lazio, AC Milan, Roma, and Atalanta away, lost to Inter Milan, and drew against Fiorentina away. The only tough away match remaining is against Juventus.
On the other side, AC Milan still has away matches against Inter Milan, Juventus, Roma, and Napoli, Fiorentina as well. Juventus still has Inter, Lazio, and Roma. Inter has only Napoli and Roma. So, by this indication, Napoli also edges out the competition.
Performance and xG Indication
This one is more accurate than just the number of shots and how many were on target as it shows you the performance itself.
Napoli is the best team in the league when it comes to scoring chances created, so Napoli has the highest expected goals among all teams in the league. Napoli also happens to be the second-best team when it comes to chances to concede after Roma. This shows us that Napoli has the best combination possible of scoring and conceding. So, by this indication, Napoli also stands ahead of the rest.
Squad Depth Indication
Napoli has good squad depth for a league like Serie A. Yes, the squad depth isn't perfect, perhaps Napoli requires an extra player in the attacking midfield area. But, still, Napoli has a squad depth that's more than enough for the Serie A. Yes, Napoli may require an extra player or two, but the other teams are either in the same situation or worse.
Individual Performance Indication
Napoli's squad is also outperforming itself last season. But, most importantly, the squad's individuals are also outperforming those of opponents. So, even if an individual or two drop in quality when it comes to performance, they'd still perform higher than others in the league. Napoli has 3 players in the league's best 10 assist givers while no other team has even two. So, Napoli is still top here.
Anything Can Still Happen
Obviously, this is still football and no one can completely rule out that Napoli could even miss out on a UEFA Champions League spot. But, for anything significant to happen, like losing a 9 points lead, it requires many indications to show ahead.
Everything seems to scream that it is finally time for Napoli to finally do the thing they haven't done since Napoli had Diego Maradona as part of the attacking arsenal, winning the league. Even the negative indication which had Napoli decline before has less impact now.
Napoli In The Second Half Of The Season
As I said before, Napoli ended up 7 points behind AC Milan last season despite having the same points tally during this part of the season last year. Napoli recently had a culture of declining in the second half of the season. This is not only in Napoli's history but also in Luciano Spalletti's.
This time, this is different. Whether Napoli or Luciano Spalletti, they never had this motivation before. The difference is too big for Luciano Spalletti to have that fear of missing a point here or there. The league title is right in front of them and they seem willing to suffer for it.
Yes, Luciano Spalletti's history shows a decline that starts around this time usually but doesn't this also apply to Claudio Ranieri? The Italian coach also had this said about during his miracle season with Leicester City. This says that every rule has an exception, and I don't see a reason why this season won't see that exception in Luciano Spalletti, especially with the experience he had garnered in his years witnessing all kinds of decline.
Individual Reasons
Victor Osimhen, Khvicha Kvaratskhelia, and many other players have bigger opportunities to come their way in case they win the league here. This motivates all of them to go all the way out as it extends beyond just the glory of winning a league title. Winning the league here could literally mean an extra 30 million to come to them at least as many players would seek out these players that could triple and quadruple their current salaries.
Luciano Spalletti has similar reasons. Winning the league means better opportunities in the future as well as having the Serie A title added to your name has a special feeling to it, especially when it's not won with the usual suspects, making it unforgettable.
Is It Finally Time?
All indications that matter shows Napoli winning the league by the end of the season. It will happen gradually, and could only change if God forbids a storm of injuries and suspensions hit the team's most important players suddenly. Other than that, everything seems to be heading in the direction of Napoli making a historical glory by the end of this season.
---
---