A Look Into The Rise Of Union Berlin: The Return Of The Home Owners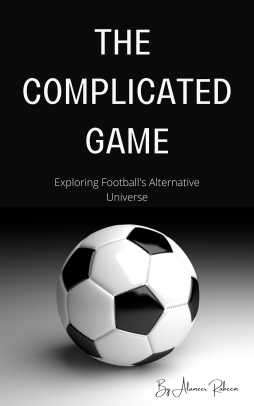 Union Berlin went through several crises to reach where they are now. These crises, if they had happened to another club, could have destroyed it, and perhaps now it would be struggling in amateur leagues. Therefore, qualifying for the Bundesliga was not only historic because it was the first of its kind, but there were also pivotal moments in the modern club's history that made that moment seem more poetic than it actually was.
Unlike most clubs that go through crucial crises, Union Berlin was not saved from the brink of collapse by a Russian or American billionaire, those who buy clubs as if they were buying a Big Mac meal, and are able to pump unlimited amounts of money as soon as they step into those clubs. In fact, Union's story was slightly different, as the club was saved by its own fans.
What would you do if a thief attacked your home? Of course, you would defend your home with all your might. That is very similar to what Union Berlin supporters did for a club they have always seen as their home.
In 1990, the Berlin Wall was demolished and Germany reunited under one flag, while Union began its journey from the third division. Union was up to the task and in the 1990s, it was able to finish first in the third division league in 5 out of 10 seasons. This is a strange fact to hear, isn't it? Why didn't the team get promoted to the second division during one of those times?
The answer lies in the team's lack of sufficient funds and the major financial turmoil it went through that put its financial stability at stake. It was the same money that was a major obstacle for Union since the days of BFC Dynamo, the team that was enjoying power and money back then.
Crises continued to pile up one after another, so in 2008, Union suffered a major shock when its existence in the third division league was threatened because its stadium, An der Alten Försterei, according to the German Football Association (DFB), no longer had the necessary permission to be a stadium for one of the top three league teams, and needed to be renovated at the very least to comply with the association's standards, and of course, the team needs money, a lot of it in reality.
Perhaps money was a major issue for Union throughout its history, but in return, it had true supporters. While its eternal rival completed its matches with a mere 5000 supporters, the stands of An der Alten Försterei were filled to the brim with Union fans. The same fans who would contribute to rebuilding their team's stronghold with their own hands and sweat.
What the Union fans did was unique, as the team's supporters volunteered one after the other to complete the restoration work. 140,000 hours of work and about 2,000 volunteers, some of whom were affected by the economic crisis and lost their jobs, did not sit idly by. Instead, they offered their help to their club voluntarily.
Others gave up their project rights to sleep in their homes on weekends and used the time to support their other home in crisis. Is there anything more emotional than a fan who wakes up every day at 6 am to spend hours of voluntary work building his team's stadium?
This is the most unique experience of my career. The fans spend their free time and holidays working at the construction site. They are totally committed to the community, and any company would be glad to have such workers.
Sylvia Weisheit told DW Radio. Weisheit, who has been a die-hard Union Berlin fan for the past three decades, is the manager of the stadium construction project.
Sylvia was one of 6-10 professional engineers on site, while the others were volunteer team supporters who dedicated their time and effort as if they were being paid for their work. What these supporters did saved their team two million dollars of the funds allocated for renovating the stadium, which amounted to 15 million dollars.
They also saved the club from the cost of labor, which was undoubtedly an additional burden in addition to building materials and other expenses, allowing them to revive the dilapidated home and turn it into a piece of beauty.
In the following season, the coach and players did not disappoint their supporters after the championship round they presented, which resulted in another championship where the team won a promotion card, returning to the second division league after spending the last five seasons in the third division league, including a season in the fourth division league.
Wait a minute, didn't the German Football Association prevent the team from being promoted to the second division at that time? Yes, in fact, your memory is working well, but the association allowed Union to finally be promoted in the 2001-2002 season, before the team's financial situation deteriorated again later on.
Now, let us answer a question we asked above; yes, there is something more emotional than the supporters building their team's stadium.
In 2004, Union Berlin faced a real risk of bankruptcy and urgently needed 1.5 million euros to pay off its debts. As usual, Union was short of resources, and as usual, the team's fans were the heroes of the story. At that time, the fans organized a "Donate Blood for Union" campaign. Yes, you read the sentence correctly.
The campaign was popular among fans, and many of them donated blood and then converted the money they received as a result to the team to give it a new lease of life. This story may seem legendary from the outside, but it is a true and not a fictional story, for a club that its fans sacrificed for with their blood.
As touching as everything is when it comes to the story of Union Berlin, it gets more beautiful as the club still needed a great owner behind it and they got it as Dirk Zingler entered the pictured. Dirk Zingler was a fan before he became an owner and what he did for the club was great, but more on that in the next part.
---
---