An Argument for Arsène Wenger's World Cup Idea
Well, this one is going to stir up some arguments. What I ask is that you approach this article with an open mind.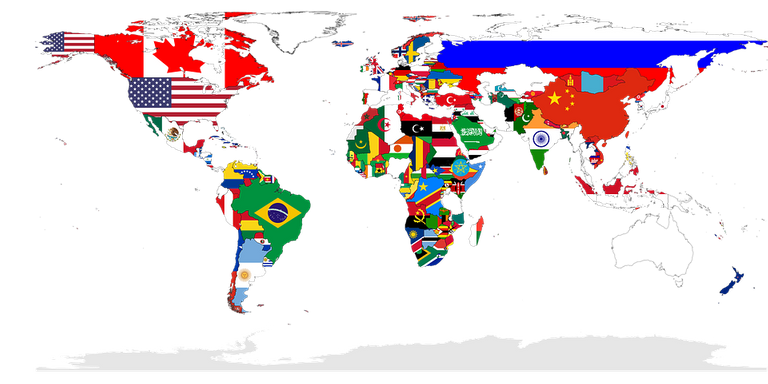 Image source
After writing part 1, where I explain how the idea came to life. And part 2 explaining the downside of it, it is time to talk about why it is actually a good idea, a thought I didn't think I would have before diving into the subject.
There will be a month dedicated to international football. (Qualifiers and friendlies).

The club season will go uninterrupted.

Each summer we will either have the World Cup or a continental championship

The new World Cup format will include 48 teams rather than 32.

The 48 teams will be divided into 16 groups.

Each group will consist of 3 teams

Two teams qualify from each group into the knockout stage

The knockout stage will start with 32 teams
Why is it a Good Idea?
It depends on who you are, the same negatives mentioned in the previous part can be seen as positives.
It is a Human Instinct to Object to New Ideas
Why do we treat the 32 teams in World Cup as a divine invention that shouldn't be tampered with? The World Cup started with 12 teams only, then it became 16, it was only in 1998 World Cup where it took the current form we see.
Natural Progression
It is a natural progression as countries create Football Associations. If the World Cup is supposed to be a celebration of countries worldwide, why are excluding a vast majority of them? There are 211 national associations registered in Fifa. Only 15% of registered countries actually play in the World Cup.
The teams who will most benefit from this are African, Asian, and North Americans. The least to benefit are Europe and South America.
The Bigger Picture
In the previous part, I cited the loss of magic the tournament will suffer from and whether the addition is worth it as there will be teams who will only be there for the first two games and leave.
I still say that is a true point. My counterargument is that two games are better than nothing. Many examples to cite but in 2014 Costa Rica managed to go to qualify to the knockout stage. The benefits of that were many of its players got a further chance to play in better clubs, namely Kaylor Navas whose stunning display led Real Madrid to pay out his release clause and he went on to make history with them.
Playing in the Spotlight
The idea here is that playing in the spotlight more often could give many players a chance to move to bigger clubs, whether in Spain, Italy, England, Germany, or even Belgium, Netherlands, or Switzerland. Those players will also lead to other players in the country being sought after and examined.
And it is not only the star. When Salah was bought by Chelsea, it also shed light on El-Neny who was purchased by Arsenal and kept eyes on Egyptian players which led to Mahmoud Trézéguet and Hegazy being signed by English clubs.
You could also find examples like that in countries like Ivory Coast, Nigeria, Senegal, Japan, Australia at some point, South Korea, Algeria, and many more countries who benefitted from only a few or even one player shinning at some point.
You don't feel it, because it is not that fast of a process, plus the current international calendar gives limited opportunities for players to shine. But, if you compare Algeria now with many players playing in Europe to Algeria 15 years ago, you will see the difference, same with many countries mentioned above.
Playing in bigger clubs creates better players, gives international teams a bigger chance to shine which will, in turn, result in more players getting time to shine. It is a long process that could be accelerated with more international opportunities.
20 years ago you could barely see any top team in Europe with Arabic, African, or Asian players. Nowadays, you could barely see any team without them. And that's despite teams having to lose them during the African Cup of Nations. Something that won't be happening after the upcoming one with the new system.
Less Competitive Matches
Yes, we will see some teams get thrashed during the World Cup due to the difference in quality. But, what is the alternative? Excluding those teams until they can somehow manage to create with limited resources?
You want to talk about less competitive matches, sure, how many teams outside Europe do you think could realistically win the World Cup? By the time we reach the World Cup in Qatar, it would be over 20 years since a non-European side won the title. During that period only one non-European side has been in a World Cup final.
It is still a win if we get one or two teams performing well at the World Cup, with all the benefits mentioned before. The alternative is other national teams continue to have low-quality players, and even good non-European sides getting less competitive unless we count Argentina and Brazil, which after watching the Euros and Copa America last summer, I personally don't. This leads to my next point.
A Chance to Improve Football Infrastructure
In the summer of the year I was born, the USA had hosted the World Cup. If I remain alive until the 2026 World Cup, the USA would have had hosted the World Cup twice in my lifetime.
More than half the current bids for the 2030 World Cup include countries that have hosted the World Cup before.
Yes, the quality of venues will be lower once more countries. And yes, there will be fewer revenues with the World Cup happening twice in four years. But
The Benefits
Germany had built a whole project that benefited the entire country's sport scene thanks to the World Cup. We now see many more German talents than we did before thanks to Germany's infrastructure plans that focused on talents development. A similar thing could reek benefits to many less-fortune countries.
The income per one World Cup will definitely decrease, but the total will increase. Much of that income will be used to benefit many countries on the weaker side to develop their football scene. I could give you the point of corrupt FIFA using that to fill their pockets. But, there are contracts signed that will benefit those countries.
The Ultimate Delima
Should we exclude the weaker teams for a better quality tournament? Or, should we include them in hopes of seeing their football scene improve with time and sacrifice the quality of World Cup games for many years to come?
The More Valuable Opinions
Do people who buy tickets and TV subscriptions have a more valuable opinion than the rest?
I could tell you right now, much like you probably, I am not going to be looking forward to a game that includes Gibraltar, Honduras, Lebanon, Albania, DR Congo, you name it. And we are a lot. But, do you know who'd like to watch those games? People from those countries.
Is the point of the World Cup just having teams who can win the title compete? There are billions of people who will live and die without seeing their country's flag lifted at a World Cup stage in the current World Cup system. Are we saying those people don't deserve that just because they won't be entertaining enough for us?
Why do we want to Eliminate "Boring" Matches?
Ironically, this is an argument that could be simultaneously used for a more accessible World Cup for "football purists" and it is mainly the argument we all used against the European Super League.
Why do we want to make everything exceptional? Isn't the existence of fixtures where Real Madrid faces Cadiz, Barcelona faces Levante, and Atletico Madrid facing Alavis, the reason we find El Classico and the Madrid Derby so exceptional?
Yes, as a whole, the new World Cup proposal will make the tournament less remarkable but there aren't even more games. You will still get your Brazil vs Germany, France vs Spain, Argentina vs Belgium, and your England vs Portugal matches.
You won't even have to wait a longer period for it as the new system will have 2 games per team in the group stage then a knockout stage with 32 teams, think of that as the third one. It will also be more exciting to see who'd come up against whom. And when was even the last time you enjoyed and watched all the games at a World Cup?
Why Should the Entire World Cup be Centered Around our Entertainment?
If we are being honest, do we have a right to watch a big fixture a big game every few days? And does the right trump people's need to watch their teams and local football improve with time?
Yes, we agree that maybe all of FIFA's agenda is aimed to benefit them financially, and I won't be surprised to learn that a lot of bribes occurred in the making of the new World Cup system.
Who Said we Need to Watch Every Game?
Some games aren't meant for you as a fan of top-level football. There will always be more games not made for you than games that are. That is why many football associations in Africa and Asia support the idea of the new World Cup proposal. For them, it is the only chance for improvement, and for many, it is their only hope of survival.
In Conclusion
In my opinion, the new World Cup proposal is all of that. It will be less magical, less competitive in its early stages, and even chaotic at times. But, in my opinion, the downside of it is merely entertainment-based, it is not even hurting any national teams, it is just not benefiting some that are used to benefit. In the same way that only the top 4 European League have four guaranteed spots in the Champions League, no one seemed to mind that even though it lessened the chances of many teams.
It is a start, more hosting countries that may not match the USA, Russia, or whatever big country's abilities to host a major tournament, but it will improve those countries' football scene. The same will also benefit their players and the national team from more participation.
Yes, I support the new World Cup proposal over my own entertainment.
---
---