Eddie Howe and Newcastle: From Nothing...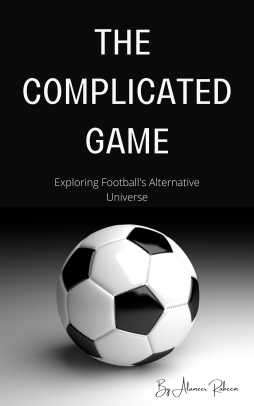 Despair, Howe would not have had his first job without despair; The despair that paralyzed the minds of an entire club, to the extent that the best solution that its officials came up with was to escalate the youth coach to lead the first team.
The youth coach was also young, in his prime in fact; The first team had one of the youngest ages in the tournament, and despite that, it had 6 players older than him.
This is the degree of desperation that gave Howe his first job as a technical director, when he moved, within months, from a professional player with a chronic knee injury to a retired player trying to satisfy his passion for coaching, then to a coach for one of the youth teams, then a technical director for the first team, without collecting any real experience that qualifies him for any of this.
Unconventional Hero
Not many stories start like this, but on Christmas Eve 2008, despair was the first hero; Bournemouth was languishing in 23rd place out of 24 clubs in "League Two", on the hairline separating professionalism from amateurism, because the end of the season, in this case, meant its automatic transfer to "Non-League" competitions, or at least that's what everyone in the south believed.
Mark McAdam, a Sky journalist who was close to Howe in those days, tells of an even worse reality; Bournemouth was punished for financial irregularities in its accounts, and 17 full points were deducted from its balance that season, and when Howe took charge he was told that relegation to the "Non-League" was not the worst thing awaiting this club, but rather the fact that there would not be a club for his team to play in those competitions. Relegation means the dissolution of the club and creditors taking control of its property.
It was at that moment that Howe set to work, and this work was without resources. Of course, in most cases when the expression "without resources" is used, the meaning is "scarcity of resources," but this was not one of these cases. Howe started out with virtually no resources; No previous coaching experience, no proper roster of players, no signing budget, and not even a supporting staff.
That was the degree of Bournemouth's bankruptcy those days, and Howe began working completely alone, without assistants, analysts, scouts, or medical staff, to the point that the man was contracting with a professional masseur, from his own money, on match days, to deal with the team's muscle injuries.
McAdam was present at the first brainstorming session. I do not know if it is permissible to describe it as a "session" because it included only Howe and McAdam, and when the latter entered the office of the first, he found all the usual manifestations of obsession that you usually see in films; Walls strewn with numbers and graphs, huge headlines, arrows, questions, and scattered papers containing notes on many subjects.
Some of those questions must have been funny, because Howe, at that moment, didn't even know how he wanted to play, what his philosophy was, how to apply it, whether this was a good time to apply any starting philosophy, and whether there was a chance to swap some players during the January transfer window and if there was a chance, who would want their players? Come to think of it, what are the characteristics of the players that Howe even wanted in his team?
From that moment on, in a way, Bournemouth, led by Howe, set out to secure its survival in League Two with two matches remaining, and within the next 6 seasons, the young Englishman was crowned champion of the Championship on his way to the Premier League after he was the weakest candidate in every league he played up to that moment, and he was about to start a new life with Bournemouth that neither of them had experienced before, a life that began on the other side of despair, as Sartre believed.
A Reference Here and There
During those seven years between the night of December 31, 2008, and the end of May 2015, the walls of Howe's office remained intact, albeit gradually seeping into them. The notes increased, the graphs became more complex, the numbers became more complex titles than used by data scientists, and on the contrary, the number of questions was declining.
Howe discovered that he preferred the 4-4-2 and its derivatives because it allowed him to use as many attacking elements as possible in pressing. This is the same thing that Juanma Leo discovered in the nineties with Real Oviedo when he transformed 4-4-2 into 4-2-3-1 for the first time, to press four players at once when his opponents tried to build their attack from behind.
Howe had the same greed, and against the best opponents in the biggest matches, he would often switch to 4-3-3 to enable his players to occupy the five channels of the field, but at the same time, he used unusual combinations in pressing.
During the defeat by Liverpool in the FA Cup for the 2013-2014 season, Howe used his attacking wings as part of a central unit that identifies with the midfielders while pressing. This is one of the tactical highlights that have not left Howe's plans until now, and you can easily notice it in the current Newcastle team.
This dynamic of compression in terms of space is very clever and practical, but also very difficult to implement. Every coach dreams of his players reaching this degree of understanding first and understanding the general tactical framework second. Howe did not invent the idea, of course, but his players were the first to apply it with such precision in the lower tiers of English football.
With time, more features began to emerge. Howe was obsessed with speed and technique for the simple and obvious reason that they were his worst nightmare as a player. McAdam tells that he used to say in his early days as a coach that having players with speed and technical skill gives you all the solutions, but that luxury was not actually achieved until the 2016-2017 season of the Premier League after the club managed to break its contract record in one season with 55 and 40 million. Euros in succession in the summers of 2015 and 2016.
Bennick Afobe came in from Wolves, Joshua King from Blackburn, Gordon Ibe from Liverpool and Jack Wilshere on loan from Arsenal in an attempt to salvage his flagging career, as well as Tyrone Mings from Ipswich and Nathan Ake on loan from Chelsea.
This is the same team that spent £50,000 the summer before Howe took charge, and if he were the club's financial director, that achievement would suffice, but this achievement meant adding a huge amount of speed and technique to a team suffering from an acute shortage of this space, and Howe was on the verge of making the most of it in his best coaching season ever.
As for the rest of his journey, I will go through it tomorrow.
Sources
Eddie Howe's Evolution Journey - Sky
List of Bournemouth players in the 2008-2009 season - Transfermarkt
From Bournemouth to Newcastle... Eddie Howe's tactical development - The Athletic
All Bournemouth transfers – Transfermarkt
Master class; Eddie Howe - The Coaches' Voice
The famous Aeschylus quotes - Brainy Quote
The facts regarding Newcastle Steve Bruce – The Athletic
Steve Bruce: "This could be my last job" - BBC
Graeme Jones' training career - Transfermarkt
The Newcastle players have embraced Howe's sharp pressing style...and now their work is paying off! - The Athletic
Tactical analysis; How Eddie Howe transformed Newcastle - The Football Faithful
Newcastle Eddie Howe; Tactical Analysis - The Master Mind Site
Premier League statistics for the 2022-2023 season – FBREF
Alexander Isak and Eddie Howe's reshaped attack reigniting Newcastle's season
---
---