English Refereeing: Racism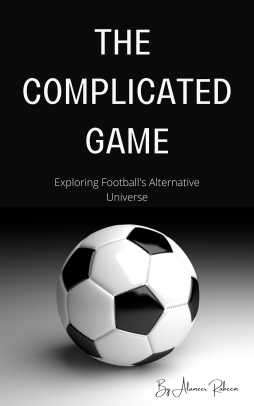 What if I told you that all of the weekly hilarious refereeing scandals you see in the Premier League aren't even the worst part about refereeing in the Premier League? What if I told you that something more sinister has been happening to ensure that a specific type of people makes it out to become referees in the top levels of refereeing in England?
Uriah Rennie
That is the name of the last black referee in the Premier League. His last time officiating a matpreviousn the Premier League was all the way back in 2008. Currently, out of 40 referees officiating in the top 4 professional flights in the Premier League, only 4 are BAME (black, Asian, and minority ethnic). Joel Mannix is one of those 4 referees.
Mannix is the leader of BAME Referees Support, a group aimed to support BAME referees. He said, "Levels 3 and 4 are known as the 'black man's graveyard". He says that because the observers whose job is to recommend who gets promoted to levels 2 and 1 are "old, white males".
Since 2008, the English Football Association started an interracial integration committee, the committee is made up of fourteen ex-referees, none is black, Asian, or of minor ethnicity. They're all simply old, white men.
The comedy doesn't stop there.
This committee, aimed at integrating minority referees I remind you, is headed by David Elleray. You may have heard that name before in 2014 when he was sanctioned for making racist comments to another official. I am not even kidding. That is literally what happened.
Mannix also said that during one of the meetings of the committee, they needed to meet a certain percentage of black referees. One of the committee members suggested that in case they don't find anyone, they could recruit from among people leaving prison.
"You lot can all run fast, but that's all you are good for." said one of the observers in one incident. "If you want to progress, you need to cut your dreadlocks." said another observer to a black referee. There's also another comment which included throwing a banana which I am not comfortable enough to mention in detail.
These aren't rumors. Everything mentioned so far is part of official reports that went to the English Football Association. There's a reason why we don't, and maybe won't ever see a black or Asian referee in the English Premier League.
This Is The Premier League
A system that creates bias, unfit, and unqualified referees who get exceptions every year despite reaching retirement age. All of that and people want to pretend like bias doesn't exist even though we have referees, observers, and officials who wouldn't have gotten their jobs if it weren't for the existence of racism and bias. The job security of a white English referee is amazing as anyone criticizing them will be punished and nothing can be pointed out to them. They could never be held accountable.
That attitude is expanding actually to post-match analysis and even commentary which is the weakest of English football.
Now we hear the phrase "This is the Premier League" used to justify any decision referees make after they make it by commentators who only exist to agree with the referees.
So, Darwin Núñez could get a red card because "This is the Premier League" and you can't expect to get away with those actions. If Núñez got punched and no card was drawn then it is also because "This is the Premier League". Kieran Gibbs could get a red card due to Alex Oxlade-Chamberlain's handball because "This is the Premier League".
Nothing but a brand name hiding disgusting layers of nepotism, incompetence, bias, and racism. Because "This is the Premier League" and no black, Asian or any minor ethnicity referee could ever do what Mike Dean, Simon Hooper, Chris Kavanagh, and all the remaining white referees could do that made the English Premier League the worst league in terms of officiating among the top 5 leagues.
In conclusion
This is the Premier League. A league that is overprotective of referees who cannot be criticized or questioned in any shape or form and of a system that requires mainly one category: being white.
Sources
Below are the sources for this post as well as the previous one about English refereeing.
The only people biased in the referee debate are us fans
Why The Standard Of Refereeing Is So Poor In The Premier League, What Needs To Be Done To Improve It, And How We Can Learn From The Euros
Manchester United v Arsenal: Pizzagate revisited - 10 years on
Most biased referees for top teams in the Premier League
Mike Dean admits he got West Brom penalty wrong that led to Arsenal draw and Arsene Wenger ban
---
---