Erik ten Hag's Two Faces: The Other Guy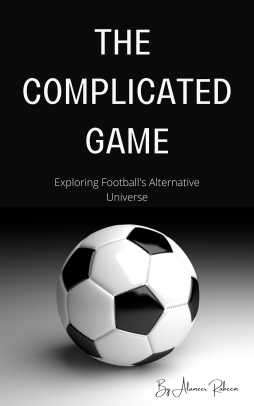 Erik ten Hag is not that guy. Despite what seems to be known of him during his confrontations, including the big ones with Cristiano and Maguire, he's actually not that stubborn-headed manager he aims to break all the taboos and traditions.
In fact, the main reason for how quickly Manchester United bounced back to an acceptable position in just a few months is exactly the opposite; A standard degree of adaptation and coping sets victory as a sole reference, and unlike Klopp and Guardiola's experiences with English football, victories are a way to impose a style, not the other way around.
After the iconic defeat against Brentford, which saw ludicrous attempts to build up play from behind with ground passes, including disasters with goalkeepers such as De Gea and defenders such as Maguire, Ten Hag spoke in the press conference about "the right way to prepare", and "how to pull the opponents out and then hit the spaces left behind by their rush to press."
This is all beautiful, wonderful, and logical, but the most important thing he emphasized at this conference was "the need to rely on high longitudinal passes if we do not succeed in that."
With this simplicity, the man abandoned the most important principles of modern football in preparation, which is exactly what he implemented days later at Old Trafford against the opponent who showered United with nine full goals in the two matches last season, Liverpool.
https://twitter.com/StretfordPaddck/status/1625129419093278720?ref_src=twsrc%5Etfw%7Ctwcamp%5Etweetembed%7Ctwterm%5E1625129419093278720%7Ctwgr%5Eb4bd64e2f0bdca5ece43750f329ac454efd24433%7Ctwcon%5Es1_&ref_url=https%3A%2F%2F1-a1072.azureedge.net%2Fmidan%2Fmiscellaneous%2Fsports%2F2023%2F2%2F23%2Fd981d8b6d98ad8add8a9-d8a8d8b1d8b4d984d988d986d8a9-d988d984d8acd986d8a9-d8a7d984d8add983d8a7d985-d987d984-d98ad985d983d986d986d8a7
The system should adapt to the players, not the other way around. This exceptional flexibility ensured quick results, and these quick results lifted the pressure on the man, giving him space to breathe and manoeuvre in other off-field battles. By the end of the first month, United was contracting with Anthony and Casemiro for more than 160 million euros.
According to the calculations of Alex Keble, Opta Analyst analyst, on January 31, 2023, that is, almost five months after the start of Ten Hag, United were leading the Premier League teams in terms of counter-attacks and direct attacks by 51 times, far ahead of Liverpool and Fulham. And Tottenham is in second place with 38, and this also helped United lead the statistics of the passes, with 48 passes. Of course, it's easy to imagine Fernandes producing half of it solo.
Conglomerating in the defensive half of the field and then hitting the opponents with quick transformations from the first third to the last was the preferred method for United Ten Hag this season, although it was never the preferred method for Ten Hag himself; United did not retain 60% of possession or more except on 6 occasions in the Premier League, during which it only beat Nottingham Forest and Everton, who struggled with relegation at separate intervals this season.
Ten Hag not only adapted to United, but also contradicted his convictions and ideas with unprecedented ferocity, especially in the big matches, in which his average possession reached 38% in 5 games, of which he got nine points, and during which he allowed his opponents 18 passes for every defensive attempt (Passes per Defensive). Action) or (PPDA), with an increase of 40% from its usual rate.
The reason is simply man's full realization of the eternal, factual rule; Results come first. The results are confidence, a calm atmosphere, and the opportunity to grow and improve. The results plus the fact that United's inherited failure to prepare and build from the back would take seasons to remedy. To date, Manchester United's passes are the most intercepted by opponents in the Premier League, with 227 times.
Some of these aspects are improving from week to week, or at least on their way. You can notice some blind passes that have a proactive awareness of teammate positioning. It is true that one of them caused Barcelona's equalizer a few days ago, but in general, the improvement with each new match cannot be denied.
This is the crux here; The general sense of direction and accumulation of the above, which is something United fans have not felt since Ferguson's retirement actually, and the good news is that the future promises more, simply because of what United has achieved so far with the Dutchman does not represent a quarter of what he wants to achieve. The only thing more wonderful than the excitement of beginnings is the realization that those beginnings are still in their infancy.
Sources
How did Manchester United's speed and directness break through Barcelona's defences? - The Athletic
"Play for the fans!" .. How did Manchester United transform with Eric ten Hag at all levels? - Manchester Evening News
How does Manchester United transform at the hands of Eric ten Hag? The Athletic Football
How did Ten Hag flex his muscles by imposing order on Manchester United stars? - The Daily Mail
Eric Ten Haag; The hidden story of how the Dutchman changed the club's fortunes - Give Me Sport
Inside the transformation of Manchester United by Eric ten Hag – The Independent
Bruno Fernandes explains how Ten Hag changed Manchester United - 90 Mins
How did Manchester United transform at the hands of Eric ten Hag within 9 days! -The Telegraph
How Eric ten Hag changed Manchester United in six months - The Analyst
10- How has Manchester United changed under Ten Hag and what remains to be done? - The Athletic
How did Manchester United improve at the hands of Eric ten Hag? Five Tactical Notes - The Coaches' Voice
---
---