Erik ten Hag's Two Faces: Understanding The beginning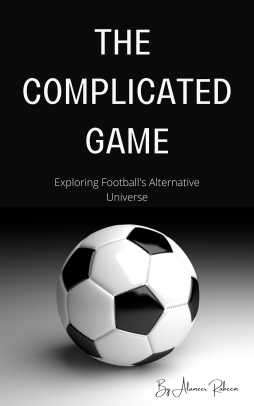 Is there anything more wonderful than the enthusiasm of beginnings? From watching an idea gradually build and form, then grow and develop into a reality you live? Is there anything more exciting than a bunch of talented people meeting one goal, and complementing each other's shortcomings to achieve it? Which team outperforms the sum of its members in altruism, dedication, and unity? Is there anything more wonderful than trips up and attempts to return? We believe not, at least not in football.
This may be what the few thousands who travelled from Manchester to Camp Nou felt as they watched their team embarrass Barcelona - one of the best teams in Europe digitally, at least this season - with its direct style, sudden transformations, speed of movement of the ball, and its physical unity.
The enthusiasm of beginnings, the intoxicating feeling that you are living the moment of the birth of a new personality, that the promises of a bright future are no longer mere sedatives or marketing tricks, and that for the first time in a long time, you have the luxury of relaxing and enjoying watching what is being made in front of you.
For the first time in a long time, you have the luxury of confidence and reassurance, and you can stop chasing the carrot of results in vain because the results themselves have returned to their normal size; Just an expression of real serious work that is impossible to deny.
Back to the Future
The paradox here is that this beginning was somewhat delayed; Six months before that moment, on August 13, 2022, these thousands were experiencing the club's worst moments since Ferguson's retirement in 2013.
After a frustrating transfer market in which the club failed to obtain its most important goals, an exhausting preparation period that included moving between Australia and Thailand among other countries, and tons of media crap produced by Ronaldo and his agent covering everything that happened in Manchester, the same team was opening their domestic season with a well-deserved defeat against Brighton at Old Trafford.
The same team that Solskjær defeated at the beginning of the 20-21 season in a way, Graham Potter (then Brighton coach and now Chelsea manager) did not understand it, and I do not think that Solskjaer himself understood it. This time Potter was taking revenge, and a week or less later, Brentford was raining down De Gea's net with a clean four in just half an hour, in what many analysts considered "the worst display for Manchester United since Ferguson's retirement."
What made the defeat even stranger was the description itself. Why did they say "since Ferguson retired"? Did United concede 4 goals in half an hour before that moment? of course not; This has not happened since Ferguson's retirement, nor during Ferguson's tenure, and it may not have happened even before, at least in front of a team the size of Brentford, but it is an automatic phrase that is said without scrutiny whenever United descends a step on the adult ladder. Even I fell into the same trap a few lines ago.
The actual beginning of Ten Hag with this team was like hell; Fires are burning everywhere and all the time and even press conferences were… well, you remember what press conferences were like back then. The last thing the man needed at that moment was an open clash with a club legend, a legend of the game and, above all, the team's top scorer. But, more on that in the next part.
---
---