First Impressions: Barcelona Vs Rayo Vallecano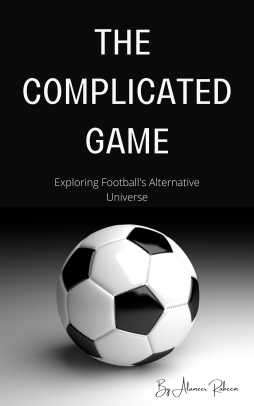 Hey, everyone. I don't usually do analysis after the match directly. So, it would be better to view this and any future posts like it as a "First Impression" series. I will be doing it for any game I watch throughout this week and if you all like it we could keep doing it, if not, then no harm, no foul.
P.S: Future installments of this series will be shared on my @amirtheawesome2 account.
Barcelona's Difficult Start
After spending the most this summer despite starting it with literally the least, Barcelona begin their La Liga with a draw. A goalless draw against Rayo Vallecano left a lot to be desired as far as Barcelona are concerned.
The game can be broken into two halves.
The First Half
Perhaps the first can be described By Barcelona's lack of teeth of Rayo's total control of the game. The guests played an advanced defensive and mastered the way they could prevent Barcelona from building their play comfortably.
When applying pressure to Barcelona's defense during build-up play, Rayo players played a sort of diagonal line with its most advanced point marking Alba and Garcia. The point of doing that is to force the defense and Ter Stegen to play the ball to either Christensen or Araujo as both players on the right side were bad with their feet.
That continued throughout the first half but was a definitive factor that stopped Barcelona from doing anything for the first 10-15 minutes.
When Barcelona were able to escape, they'd run into another problem to avoid the crowded middle of the pitch they'd extend their wings. Now, this isn't something unique to Barcelona as we earlier saw Pep Guardiola do the same when facing teams that are defensive in nature.
The difference, however, is that when Guardiola spreads the wingers, he doesn't leave the striker stranded alone in or around the opponents' box as he is usually joined by the two midfielders. The midfielders in turn wouldn't be exposed as the full-backs would cover up for them before the shape would return to the way it was.
Barcelona didn't have as the only one able to play that number 8 role was Pedri who wasn't able to do anything as he himself didn't have a back-up.
Another issue was Alba. Alba is a one-role man. He runs on the side and gets in behind. However, with Raphinha and Dembele being the ones holding the lines, this left Alba useless.
The Second Half
Xavi reshuffled the team by bringing in Sergi Roberto to play in the right-back position and Araujo moving back to the center-back role with Christensen getting subbed out.
In order to activate Alba on the left, Barcelona needed a cut-inside kind of winger which I thought would be Torres but Xavi brought in the better option in Fati. With Kessie coming in for Gavi to push in more. He doesn't have the same profile as Pedri but he isn't afraid to get forward.
Barcelona improved but their nervousness was also felt with exaggerated touches. And with the injury of Pedri, we're back to square one but with slightly different problems.
If there's one thing Sergio Roberto was supposed to be good at is passing and receiving passes quickly to keep the ball moving but failed to do that with his movement along with Dembele feeling like they just met for the first time. Although, with their injury records that might be the case.
De Jong was brought in for Pedri. Now, don't get me wrong, I love De Jong, and he did great. But, once again, he has a different profile than Pedri. De Jong was good at carrying the ball from the defense to attack, but he isn't quite as good at attacking the empty spaces as Pedri.
With the substitution of Alba for Aubameyang, the game entered the chaotic-last-breath mode and the game ended.
My Take
Barcelona can't play Dembele and Raphinha at the same time as both are the wide-wingers type, so it has to be one of them with either Ferran Torres or Ansu Fati as Lewandowski will need the support of one of the wingers as well as at least one of the midfielders.
Barcelona could have won and they could have lost as after all this is football. But, from what I saw, these are their issues today. Xavi still has a long road ahead.
Still, it is early in the season we need at least 6-7 more games to have a clearer vision.
---
---