First Impressions: Premier League's Saturday Games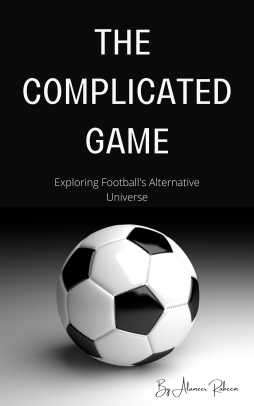 As it is early in the season, there isn't much to say about each individually so I thought it would be more suitable to put the ones I watched collectively in one post. Here are the games I watched and my first impression of them.
Aston Villa 2 - 1 Everton
After losing 2-0 to Bournemouth, Aston Villa bounced back by defeating Everton. Steven Gerrard is playing a 4312 diamond to accommodate Countinho in his squad. Both Watkins and Ings seem to be able to do something with their roles despite being slightly different than before. Ironically, the one struggling here is still Countinho.
Gerrard will definitely be trying a few more things this season as he still has Bailey on the bench waiting to be utilized. Luckily, Gerrard's time at Rangers might behoove him here as he dealt with similar problems there before finding the final recipe.
Everton on the other hand is a dead club. I know some might cite their performance by the end of the match as a sign of returning but those happen all the time when the winning team gets too comfortable. Lampard still has a long way to go and needs to find rhythm in this team other than depending on chaos at the end of the game.
Arsenal 4 - 2 Leicester City
Leicester City is a team that lost a lot of teeth this season as the club lost plenty of players who made the club competitive in recent years ending with Kasper Schmeichel. All that was done while the club was in a decline already as the club was 8th last season with only 3 points keeping it away from 12th.
The match was overhyped because of the name matter but there's a quite big gap in terms of quality when it comes to Arsenal and Leicester City making the result not very surprising.
Arsenal play like a well-oiled machine with creative players all around. Jesus is enjoying his newly-found freedom at Arsenal as he is showing his quality while bringing out the best of players around him making him the missing piece of the puzzle.
Arsenal's silly mistakes still exist even though they weren't punished in this match as well as the last match. It is still early to tell but the way to learn Arsenal can compete is within a few tough games to test the strength of character of the new squad.
Manchester City English 4 - 0 AFC Bournemouth
Manchester City's full force of versatile ways of scoring was at the forefront today. The biggest takeaway for me was the fact that Haaland already seems to be a fitting part of Pep's system unlike what many claims to be an issue of either having to suit the other.
Haaland does well within Pep's system but he does offer more and other options when needed, making him the only signing that could have improved Manchester City.
Manchester United 0 - 4 Brentford
Ahead of a big Liverpool match next week, this was the last thing Manchester United or Erik ten Hag needed.
Last season Arsenal suffered similar defeats before picking themselves back up. However, Arteta didn't have to deal with many egos in the locker room as Arsenal's players were much more composed and professional than Manchester United.
Cristiano's media support forcing ten Hag into picking him without the Portuguese doing anything extra hasn't benefitted anyone as the same problems still exist. Horrible defenders, horrible midfielders, horrible attackers. As the tweet that @blanchy shared on the @hivefpl discord said "this is the worst thing that's ever happened to Christian Eriksen on a football field"
De Gea insisted afterward on talking to the press and taking responsibility for his mistakes. The entire squad should do the same otherwise a talk about relegation might not bet just jokes.
---
---