First Impressions: Premier League's Saturday Games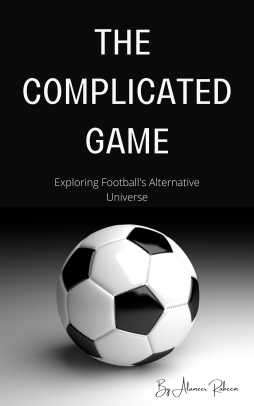 As it is early in the season, there isn't much to say about each individually so I thought it would be more suitable to put the ones I watched collectively in one post. Here are the games I watched and my first impression of them.
Tottenham Hotspur 1 - 0 Wolverhampton Wanderers
Tottenham are doing what I basically feared they'd be doing this season under Conte. The team's performance in their first game was good, the second was iffy, and the one against Wolverhampton Wanderers was the worst of the three. However, Conte's men just knew how to get points out of all three matches.
When I talked about Conte's Strategy With Tottenham this is basically what I meant. There is a game where Ivan Perišić and Harry Kane are the heroes, another with Pierre-Emile Højbjerg, and a third with Emerson Royal. Not to mention Dejan Kulusevski looking to be a season hero.
I am pretty sure we will see more of that with Son, Richarlison, Moura, Doherty, and the rest stepping up at different times to get the team extra points.
On the other hand, Wolverhampton Wanderers might not be in regulation danger but the club should wake up soon enough as they're not the only mid and lower-table club with a clear project and style.
Crystal Palace 3 - 1 Aston Villa
Patrick Vieira's men have proven to be an opponent that will cause top clubs problems as their result against Arsenal could have easily also been a draw or a win for them and the same can be said against Liverpool, but it is against Aston Villa where Zaha and co showed their class.
I might be a bit biased toward Patrick Vieira but I believe he has shown great credentials as a manager since he joined Palace.
Aston Villa, on the other hand, look like they'd just going to be the time that's there. Not the worst, far from the best.
Arsenal 3 - 0 A.F.C. Bournemouth
Arsenal are definitely making the best of their relatively easier opponents by being the only English club with the full mark. These kinds of points matter in the overall points tally, a trap Arsenal fell for many times before.
Arsenal play like a well-oiled machine with creative players all around. Martin Ødegaard has joined the score sheet as he finally made the best of Jesus' movement around the 6 yards box by stepping in whenever Jesus steps out. Ødegaard wasn't doing a bad job in the first two games but having your name on the score sheet boosts your confidence as well as the people's confidence in you.
Saka seems to be the least involved in the team offensively but that makes sense as he has the offensively-shy Ben White behind him as a full-back and Ødegaard occupying his cut-inside area leaving him the furthest from the goal out of the front four.
It is worth talking about the dynamic movement of Arsenal's left as Zincehko, Xhaka, and Martinelli move fluidly with Jesus joining them creating a great attacking combination that's been the source behind many of Arsenal's goals.
Saliba continues to gain confidence and impose himself as a class center-back. But, a huge highlight once again goes to the way Arteta set up his team to handle set-pieces with many tactics pre-planned and well-rehearsed. As we saw from Atletico Madrid in 2014, those set pieces' goals matter a lot in the overall points tally.
Thank you for reading.
These have been my impressions of the Premier League Saturday games.
---
---