First Impressions: Premier League's Saturday Games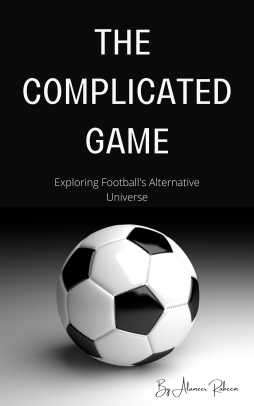 Greetings
7 out of 10 Premier League matches were played today. Here are my impressions of the matches I watched.
Southampton 0 - 1 Manchester United
It's amazing what one win could do to boost your morale and team spirit overall, isn't it? Playing away at Saint Mary's Stadium, Manchester United managed a win against Southampton.
Manchester United didn't exactly dominate the game, they weren't even the better team in the overall performance, but they always looked composed and united as a team. All the players were focused on keeping the lead they earned from Bruno Fernandes' goal.
Southampton are slowly looking like the new Stoke City, they're barely good enough to survive but they surely are slipping slowly. I wouldn't be worried about them getting relegated this season, but as more with better sporting projects join the Premier League, the likes of Southampton might be losing their place. Speaking of
Liverpool 9 - 0 Bournemouth
Bournemouth are yet to score a goal ever since their first fixture against Aston Villa. It also took Liverpool until gameweek 4 to get their first win. There are warning signs for both teams.
First, Bournemouth simply didn't plan much for the Premier League while teams like Brentford and Brighton actually worked on improving. Some teams seem destined to be the one season guests, much like Norwich, and Bournemouth might belong on that category as even Nottingham Forest had a better planning going into the Premier League.
Liverpool's win reminds me a lot of Spain's 10 - 0 win against Tahiti in 2013 FIFA Confederations Cup. Just an exaggerated result achieved not by improving anything but rather by facing a weak opponent. Spain ended that tournament losing the final to Brazil after qualifying from the semi-final by beating Itali on penalties without scoring in the knock out stages at all.
Klopp is finally open to bringing in a better midfielder and for the sake of the team, he better does that quickly.
Manchester City 4 - 2 Crystal Palace
Manchester City's come back against Crystal Palace was a surprising one for me as a person who have seen Manchester City's record in coming back from behind as I established in my series about Pep Guardiola and Manchester City.
The come back has a bright side as it might mark Manchester City finally growing a character that comes back in these situations which they didn't have before as they also avoided losing all three points against Newcastle in their previous fixture. This is something they lacked before as in terms coming back from behind, Manchester City ranked in the lower half of the table.
The dark side however is that City are conceding way too many goals. Conceding 5 goals in 4 matches which included a fixture against Bournemouth and West Ham who currently sit in the last place. These numbers are the opposite of City's usual record.
Pep Guardiola will need to fix this problem and fix it soon.
Brighton 1 - 0 Leeds United
Thanks to Blanchy's Last Man Standing Contest this is actually the match I focused on the most.
Just like I thought, Leeds current rank is deceiving as performance wise they haven't really earned it as it came more as a result of special circumstances. I would still say Leeds are better than before, but I think we will slowly see them go down further in the upcoming days.
Brighton seems to know exactly how to defend as they have conceded only one goal in the last 4 matches making them the best defense in the league so far. It might be time to integrate a centre-back of theirs into your FPL squad.
Chelsea 2 - 1 Leicester City
It's not a beautiful sight to see Leicester City in second to last place and could become last if West Ham win or draw. But, this goes to something I said early into the season that Leicester City only have their name now but with a weak skeleton underneath.
Chelsea seem too tense recently as this the second game in a row where a player of theirs get a red card with the game before that having a managers' fight. They still seem to know how to control a game, even with a man down, but still need to have a prolific goal scorer in the team despite Sterling's brace.
Arsenal 2 - 1 Fulham
Not the best Arsenal performance but they got the point. There's more hunger in the team which is nice to see at last as they really lacked this in the last few years as usually it took one goal for Arsenal to lose their confidence. This team we saw them trying harder and becoming more vicious.
Arteta's switch to the 352 formation was an interesting one but it shows that the team has alternative plans in place even though the goal came as a result of a corner. The goal could also have easily been the result of one of Arsenal's 8 shots on target out 22 shots overall.
Fulham on the other hand looked like a team capable of causing a lot of problems to any team they face.
That's All
I haven't watched Everton's match with Brentford and doubt I will. But, it was exciting to watch these games with something on the line such my fantasy team in the @hivefpl league as well as @blanchy's Last Man Standing where I can't wait to pick either City or Liverpool for the upcoming fixture as the rest panic like headless chickens.
But being part of both makes watching these games much more exciting.
---
---