Football Misconceptions: "Just Look At Arteta"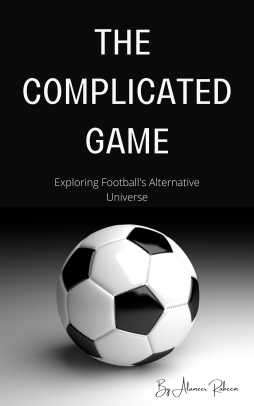 Even with Arsenal having less than a two digits percent chance of winning the English Premier League now, no one can deny the impressive improvement of Arsenal under Mikel Arteta. However, this has prompted many people on social media and in the football world, in general, to use Arteta's experience as a shield to protect themselves from backing up wrong horses, failed projects, and horrible coaches.
While there's nothing wrong with wanting someone to take a fair chance or believing a coach should have stayed longer, I know I am one of what seem to be very few people who believe Graham Potter should have kept his job at Chelsea, many people who liken any random experience to that of Arteta seem to always miss key factors in it.
Why Arteta At Arsenal Was Different
This is the key point from which we can start to identify whether any experience is similar to Arteta becoming a coach at Arsenal.
I have written extensively about Arteta's approach at Arsenal in a long series of which you can read the latest post here and below the same you will find all the previous parts. However, I am obviously not going to get through the whole series here but just the main factors. Starting with the fact that Arteta was very well-versed in Arsenal's culture and has lived in a winner-mentality culture long enough to see the difference.
You can read more about what I am going to say here by checking my first part of the Arteta/Arsenal journey, but the key point is that everything we hated as Arsenal fans when it came to Arsenal happened or started happening while Arteta was still a player at the club. He saw the issues of the club and considering how little the club improved after Wenger's departure even under the capable hands of Unai Emery, it was obvious that it required someone who understands those issues so he could solve them.
This is the moment where we need to go through Arteta's press conferences and various interviews to realize the difference between him and some ex-player coaching a random club like Thiery Henry at Monaco. Arteta simply understood and identified the issues of the club with each game at the beginning, and I am talking about the very beginning as the Spaniard's first pick of the assistant coach was actually Liverpool's current second man on the bench, Pepijn Lijnders.
That's the first contrast between Arteta and the rest as when Arteta offered the role to Pepijn Lijnders, he described it as a "50-50 partnership". It's not a great statement but it shows us how Arteta knows his abilities and who to bring to improvement. This goes all the way to the upcoming Hussien Isa appointment.
The factor that we could learn from Arteta's press conferences and various interviews is how he was the first to identify in detail the issues Arsenal had in each game, while the likes of Henry only resorted to common statements like, "We weren't aggressive enough", or "hungry enough", and many other meaningless statements that rarely identify the core issues.
The Lack of Attention to Details
People likening other coaches and experiments to Arteta love pretending that Arsenal and Arteta became good out of nowhere. Like, it was just a shocking thing. This is excusable until they start opening their mouths with nonsense in hopes to justify the fact that they just weren't paying enough attention. They watched a game and made a judgement without going to the press conference or reading or listening to actual experts and analysts, and here, of course, I don't mean the circus that is called the Sky Sports pundits scene. Nor do I mean the clowns at ESPN or TalkSports podcasts and clown shows.
People underestimate the need to actually listen to experts before forming opinions. I am not saying that people are dumb and shouldn't speak over authority. But, if you're going to open your mouth and talk like a person who knows, it would be very beneficial to listen to the people who actually do know. In general, football fans don't need to listen to anyone beyond the 90 minutes on the pitch, the issue only comes when they decide to talk loudly.
Arteta didn't work in the shadows and only he and Edu knew what he was doing. People who were paying close attention knew as well because they were simply paying close attention. Experts, analysts, and people who took more than 2 seconds to form an opinion were able to see what was happening with Arteta clearly. So, skipping all the details, reaching a judgement, and then being surprised by the result doesn't mean that the result itself is shocking, it's just that you weren't paying attention.
This season, it was clear that Arsenal were simply overperforming while Manchester City were underperforming. It's fine to acknowledge that while also keeping in mind that Arsenal, as a team, has also improved massively. Jumping from the train of likening Arteta to the likes of Lampard, Gerrard, and Solskjaer to the train of Arteta is a genius and Arsenal will win the league also glosses over the day-to-day details.
Being a person who overlooks details and considers their shock as justifiable isn't an admirable trait. There's nothing inspirational about refusing to learn and treating what shocked you as an actual shocking thing. No one has the right to treat all people as ignorant just because they were ignorant. It's like crossing the street when the lights are green without paying attention to the passing car, getting hit by a car, and then screaming "No one saw that car coming". No, people who noticed the light and looked at the street saw it coming. Your shock is your problem.
Arteta's Experience is Arteta's Experience
Going back to the first point. There actually isn't an experience out there similar to Arteta's journey. Lampard didn't witness Chelsea's decay as a player to learn what needed to be fixed and saw a victorious one to learn how to fix it. Neither was Thiery Henry at Monaco, Solskjaer at Manchester United, and definitely not Steven Gerrard at Aston Villa. So, likening Arteta's experience to anyone else's is just stupid.
In Conclusion
If you had decided to gloss over all the important details, you simply don't have the right to be taken seriously when expressing an opinion. Just because your ignorance led to you being shocked by the outcome doesn't mean the outcome was shocking at all nor it didn't show any signs of happening.
Being ignorant isn't an admirable trait. Especially when the means of learning are merely few clicks away.
---
---