How Bayern Munich Destroyed German Football: After The Berlin Wall Fell
The big picture in this series cannot be complete without each part of it explored. This is I encourage people to check out previous posts before getting to this one.
Part 1: Introduction
Part 2: The Ugly Side Of Financial Fair Play
Part 3: Before The Berlin Wall Fell
part 4: Before The Berlin Wall Fell Part 2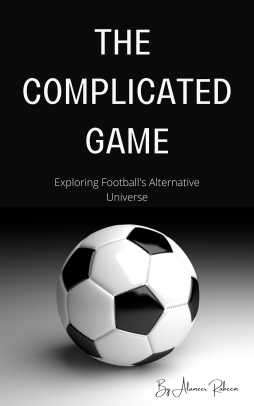 Clubs in East Germany cannot be called professional clubs in the full sense of the word. The entire league was a closed economy and market that was fully controlled by the government. The salaries of players, coaches, staff, and workers were also fully paid by the government. The concepts of marketing, sponsorship, advertisement and everything capitalistic didn't exist at the time.
The reason behind that was simple. The government was paying for everything, in exchange, the government was asking for sporting success that would help expand its name. It's not that complicated of a system, it's just the simplest form of propaganda.
Suddenly, the Berlin Wall Collapsed
So did the economical system of East Germany. East Germany suddenly found itself in a free, capitalistic world that they had no clue how to operate. It's like a student taking a 4th year of college physics final when they haven't even attended physics 101.
People in the east started travelling to the west seeking a better life. Many factories, companies, and associations had to close down either because their employees immigrated or simply because they couldn't compete in the free market.
To understand this from a football perspective, Uwe Rösler, ex-player and current coach, who coached many teams including Leeds United, said that at the time East German players suddenly found themselves playing against their favourite players. All the players East Germans cheered for, supported, and watched win World Cup and Euro titles, those players suddenly became the players East Germans needed to face. In today's world, that would be something like suddenly merging the Premier League with the EFL league.
Bayern Losing Advantage
This is when Bayern Munich lost a big chunk of its advantage over German football that it spent the period in the 1970s and 1980s building. East German clubs collapsed in the new environment and after the merging of the two leagues, many of them were instantly demoted to lower divisions, there are clubs that won the East German league currently reside in the 7th division of German leagues.
To understand why this is problematic for Bayern you need to realize that Bayern had a veto, figuratively speaking, over talents in Germany. If you were a top talent in Germany, then you were playing in Bayern Munich. What the Berlin wall collapse did was open a sea of talent that Bayern Munich can't control.
Yes, football in the east wasn't really impressive, can also be called backwards in terms of club management and economy. But, still, there was a relatively large number of talents for one country to have. Talents could help many of the clubs that wanted to compete against Bayern, but more importantly, talents that didn't demand high wages and considered the average wage more than good enough.
The difference between the clubs in the west and clubs in the east was similar to the difference you find today between the Premier League and Liga Nos (The Portuguese league).
In a 2013 report by DW, Steffen Freund, who used to play for Stahl Brandenburg in east Germany, a club that was demoted once the merge occurred, said that when he received the offer from Schalke, he couldn't believe himself because he was finally able to left in a house with two floors and driving a Mercedes. He also discovered his clothes, style, and haircut were over 10 years out of fashion. So, as far as west Germans are concerned, east Germans were at least 10 years behind. Thus began
The Reshaping of Bundesliga
Different clubs in the west of Germany began a race to sign players coming from the east of Germany. Reiner Calmund, Bayer Leverkusen General Manager at the time, signed Andreas Thom, the top scorer of the East German league for less than a million and a half a month after the Berlin wall collapsed from Berliner FC Dynamo, the "Elevent Pigs" club.
The season after, Calmund also signed Ulf Kirsten from Dynamo Dresden, the same club from which Frank Lippmann escaped. If you look at Leverkusen's transfer signings during that period, you'd find that most came from East German clubs. Matthias Sammer went from Dynamo Dresden to Stuttgart and finally played in Borussia Dortmund where he won two league titles and a UEFA Champions League title with him playing a big role, a role so big that he won the Ballon d'Or in 1996.
The clubs from the east started to collapse as clubs from the west started to thrive. Suddenly, Bayern Munich found things getting out of control. Bayern lost 6 league titles out of 10 in the 1990s. Sometimes, Bayern wouldn't even become within the top 2 or top 3 even.
This is something that hadn't happened since Ulrich Hoeneß, Uli, had joined Bayern Munich as an 18-year-old in 1971. In the same report mentioned above, Lothar Matthäus said that for the first time in his career as a Bayern player, he was feeling inferior when facing Borussia Dortmund during that time period.
Bayern slowly started to regain balance by winning the league in 1997, 1999, and 2000. Then came a moment that was decisive in German football's history, the Bayern scandal that rocked the Bundesliga, the secret KirchMedia group deal. A deal that justifies why I called Bayern Munich's actions during the 1990s "questionable at best and criminally disgusting at worse."
---
---