How Bayern Munich Destroyed German Football: Introduction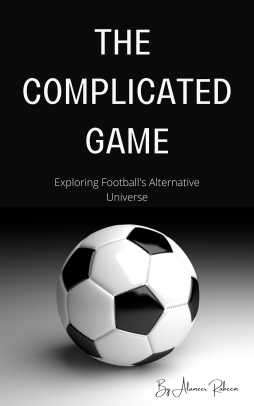 Attempting to start this topic is very tough as it's never clear at what point should one start. It's unclear how it is to pinpoint the exact moment when Bayern Munich ran supreme over the Bundesliga and what are the causes. It's rough because there isn't one point or one decision that could lead one team to such a domestic reign. Especially when we talk about a club that was ranked 5th or 6th among local clubs to such a dynasty. Pinpointing everything to one singular action only exists in the movies.
The Bayern empire was never built on one decision, one moment, or one person. Whether we like it or not, we must talk about various decisions, various moments, and various people, or at least the important ones since we can't live the entire history again. That's why I will be focusing on the highlights here. The full story will always remain longer than I, or anyone for that matter, could tell in full detail. So, let's start with one of the people this series will be about.
Ulrich Hoeneß
Known as Uli. The German was born in West Germany in Ulm, Württemberg-Baden in January 1952. This series will be littered with those unpronounceable names and places, so get ready. The first important step in Uli's history is the moment he decided to become a player in the local football club, TSG Ulm 1846. From there he moved to Bayern Munich's academy at 18. This is the point where a lot of events occurred that led to Bayern Munich's success in the 50 years that followed.
Uli was a very talented player, he was a very quick midfielder which turned him into a winger. He was able to run 100 meters in 11 seconds, that's an amazing speed for any football player or human during that time period. This is an important moment in Bayern's history as turning Uli into a winger allowed him to become much more influential prompting Bayern to promote him to the senior squad with the number 10 jersey.
This was done during a period in the 1970s when Bayern had top talents like Sepp Maier, Gerd Müller, and Franz Beckenbauer. As soon as Uli joined Bayern one of the biggest scandals of match-fixing occurred in Germany, a scandal with tens of players, clubs, and officials. It almost destroyed German football.
That's an important moment because German football seems to be known as one of the most efficient football in history where everything is in order. Writer Ulrich Hesse completely opposes this point in one of the best football books in history
Tor! : The Story of German Football
The book exposes the fact that German football is very different from what many think of German football. Match-fixing, betting scandals, competitiveness that actually reaches and maybe surpasses the Premier League at times, and multiple styles of football.
Anyway, the most important scandal in Germany's football occurred when Uli was promoted to the first team. One of the most famous clubs punished at the time was FC Schalke as the team was demoted to the second division. Schalke at the time had a lot of troubles when it comes to results, still, FC Schalke was the team with the most titles.
With Schalke out of the way, Uli started a deadly partnership with Gerd Müller. Between the years 1971-1973, the pair scored 106 goals. Before July 1971 when Uli joined, all Bayern had was two league titles, 4 domestic cups, and one European Cup Winners' Cup, a competition where teams who won the league battle it out.
The top clubs in Germany at the time were Borussia Dortmund, FC Köln, Hertha BSC, VfB Stuttgart, FC Nürnberg, FC Kaiserslautern, Hamburger SV, and FC Viktoria 1889 Berlin. All of the clubs mentioned above had either the same number of titles as Bayern or more. Since the emergence of Uli's generation, Bayern Munich had won 54 domestic trophies. This is 4 times what the closest four teams to Bayern, which are Nürnberg, Schalke, Dortmund, and Hamburger SV, have won combined. This lays forth the question:
How Did Such A Drastic Change Occur?
This question comes forward as important because, since its inception, Bayern Munich was a Jewish club in Germany, Nazi Germany. Bayern went through hell when Hitler became the ruler after winning their first league title in 1932. So much so that its president at the time, Kurt Landauer, had to resign from being Bayern's president and escaped to Switzerland. After the Second World War, he became the president again in 1952.
When the Bundesliga was first started in 1963, the German football association was against having Bayern Munich as part of it in the first place. This was happening before Uli even showed up. To be clear, the reason the German FA was against Bayern is that they wanted one club to represent each city only. During that time, Bayern's rivals were 1860 Munich who had just won the league of the south. Also, Bayern was going through a lot of financial troubles.
So, how does a club go from that to joining the Bundesliga then winning it after joining in three years, then dominating Europe three times in the 1970s then reaching a myth-like level of domination over German football now? Bayern's was so myth-like that there's a hilarious stat of 2015-16 that said if Bayern received goals from all the shots against them in the first 13 matches of the season, the club would still be top of the league.
This series, which is going to be the longest series I have ever done, will aim to answer how Bayern Munich went from a financially struggling team to a dominating force. Some aspects of it are inspiring, but many are stomach-turning and disgusting. This series will be going through the latter.
---
---