How Bayern Munich Destroyed German Football: The Ugly Side Of Financial Fair Play
In the first part of this series, I posed the question about how Bayern Munich went from a club with financial troubles to a club dominating German football within a few years. In this part of the series we learn it was inevitable.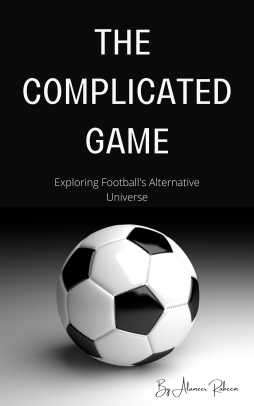 There isn't a lot of available information we could learn about German football during the 1970s, which is the first transformation phase in Bayern's history.
Here's What We Know
Due to Bayern's weak financials, the club had to resort to academy graduates to fill up the squads. Through the academy, the club found Bayern's pillars, Ulrich Hoeneß, or Uli, who will a constant part of this series, along with Sepp Maier, Gerd Müller, and Franz Beckenbauer. It sounds inspiring until the 50+1 rule in German football.
Bayern Munich, in specific, happens to be the biggest benefactor of that rule which Germans seem to brag about it and come off awfully proud of it all the time. The rule simply states that a club has to have its majority shares owned by its members and no more than 49% of the shares can be owned by a single entity. It's done to avoid investors from controlling the club like the situation is in England.
The ugly side of that rule is that it simply handed in an advantage for the Bavarian club. The reason I am saying this is that since there were no investors allowed, whether local or foreign, there wasn't a lot of money in the league. This means that teams with obvious advantages would go further than the rest since the beginning of the race or at some point, such is the case with Bayern Munich.
Bayern wasn't only located in one of the richest districts in Germany, but also one with a high population. Bayern Munich's previous stadium, the Olympiastadion, had double the capacity of its nearest competitor, Borussia Mönchengladbach. During that time period, German clubs' were mainly dependent on ticket sales. Ticket sales made up 85% of Bayern Munich during that time period, nowadays it makes up only 14% in contrast.
This means that even if Bayern started from scratch, overcoming the rest was an inevitability. Bear in mind that the period was speak of wasn't only decisive in Bayern's history, but the entirety of German football. Having such resources, along with other factors, allowed the German club to get the best players in Germany at the time. This is according to The Economist.
Bayern had 6 players who represented Germany in 1974 and won the World Cup that year, the same 6 who helped the club get 3 UEFA Champions League titles back-to-back. This builds a rather decisive point for how Bayern Munich became so dominant, right? One moment of success was built on until it snowballed into the domination it is today, right? Well, no.
Ulrich Hoeneß Get Retires At 27
Uli had a severe injury while facing Leeds United in the UEFA Champions League which sidelined him for a long time. He never really returned from that injury as he was. That's why he decided to retire as a player at 27 and later became the youngest General Manager of a European club at the same age. Uli had an interesting known story that made people so open to such a decision.
While he was a player, Uli convinced the owner of Magirus-Deutz, a truck company, to sponsor the club. That sponsorship is what allowed Bayern to have enough money to bring back the legendary left-back, Paul Breitner. Paul Breitner is one of the best players in the left-back position by any metrics.
Paul Breitner had left Bayern in 1974 and went to Real Madrid for a transfer fee of 1.5 million euros, a huge number for a left-back at the time. After his spell at Real Madrid, he went to Eintracht Braunschweig. His return to Bayern in 1978 was only possible thanks to the deal Uli stuck with the truck company in his hometown as a player.
Ulrich Hoeneß: The General Manager
When Uli became the club's general manager in 1979, Bayern as a club was going through a rough time, financially. This is became building a team is one thing financially, but spending money to keep that is another thing entirely. You could only get a few years from an academy graduate before he starts demanding a lot of money in return.
To put it in today's world terms, Bayern had a rough time similar to what Barcelona has been going through. The club had a legendary generation that started to decline, its players are stars and unable to duplicate their previous success. In Bayern Munich, they had an entire period of five years withing winning the league. So, little glory, while costing the club a lot of money.
During that time period, Bayern's management had a total of 12 people, and the club's revenue was around 6 million dollars with 7 million dollars as debt. This is when what Uli did was revolutionary for German, but most importantly, for football as a whole in Europe.
The American/Netherlands Influence
Uli decided that it was time for the club to reduce its dependency on ticket sales. He also decided that it was time for the club to focus on its own academy more. This is why he decided to focus on two things, marketing and the Bayern academy. Thus, he travelled to the kings of marketing at the time, the Americans, and to the kings of academies at the time, the Dutch.
Uli learned how clubs in different American sports were making money and returned with those ideas. Before Uli, the best thing a fan can do for Bayern was buying tickets, buy the kit, and maybe a scarf. After Uli, there was a Bayern Munich pillow, Bayern Munich sheets, Bayern Munich shaving machine, Bayern Munich beer, Bayern Munich hot dogs, and literally anything that you could stick a Bayern Munich logo on.
Bayern Munich didn't only become a company, but there was no other company with its logo on such diverse products.
On the other side, Uli started studying how Ajax was training its academy students differently than the rest of the European clubs. He saw how Ajax academy players were treated as humans before being seen as players, he also saw how they were culturally looked after and their education mattered to the club as well. Unlike in England, the Netherlands didn't have preferential treatment toward a certain class of people when picking players.
That's you were able to find players in the Netherlands from different classes and educational backgrounds, things German didn't learn about before. Returning with that information increased the gap between Bayern and the rest of the teams further in the years to follow. Thus, the same thing that happened when Uli joined as a player, happened when he joined as General Manager.
Before Uli joined Bayern Munich as General Manager, Bayern Munich had 5 league titles, they instantly won a 6th after Uli took over the new rule then doubled it in the 1980s along with other 6 titles. All of that without winning any European titles in the 1980s. It was in the 1990s when that change, brought in different challenges for Ulrich Hoeneß and co.
---
---