How Manchester United Became The Weakest Of The Top Six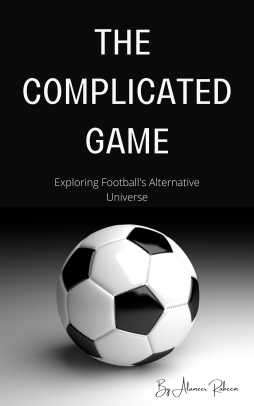 In a previous post, I described Arsenal as a cup full of dirty water with the management believing that the best solution is to just keep adding water while the correct solution was to throw away the water, clean the cup, then pour in clean water. That example also applies to Manchester United.
The Residue
Manchester United has spent over a billion pounds since Sir Alex left with no major title won. In fact, when it comes to net spending, Manchester United has spent more than Manchester City and the result of that spending speaks for itself.
While Arsenal had a worse fall after them, they seem to be doing better currently and with a younger squad that still has at least five more years to give in each position. So, while you can't really accuse the glazers of not spending, you can accuse them of terrible planning.
There's a lot to say when it comes to the specifics. But, each requires a post of its own.
Erik ten Hag
When digging through Erik ten Hag's deal with Manchester United I found him to be more aware, wise, and in control than I thought he'd be. He seems very aware of the squad he has and the tough road ahead. Very wise as he didn't just accept the Manchester United deal for the name brand or the money, but he sought after and got more control than any of his predecessors since Sir Alex.
The issue with ten Hag is while we know he is a great coach tactically, we also know him to be good with youth, but we don't know how that would translate in Manchester United.
When looking at ten of Hag's best qualities, there's a trace of Ajax academy and the scouting team in them. We know he is good with youngsters, but that is also credited to a great academy and scouting team bringing him mature youngsters. Also, his tactics are also part of the academy's product.
Simply put, ten Hag can only be as good as his players would allow him to be. He could have the best pressure tactics but the low work rate of Bruno Fernandes, Rashford, Martial, Sancho, and Cristiano could ruin those tactics. This leads me to my next point, which is more of a mini-rant.
What's Happening With Cristiano Ronaldo is Disgusting
My problem isn't that Cristiano Ronaldo tried to leave. He prioritizes records and personal numbers. It's not even the shameless thing he did where he announced his return on Instagram with the caption "The King Is Back" as if he wasn't trying to leave the club the month prior and would have left the clubs he wanted to go to said no.
Don't get me wrong, those are shameless, selfish, and pure buffoonery acts. Especially when your "The King Is Back" message happens while "The King" is trying to get his contract terminated and is followed by "The King" leaving a game before it was over after he was substituted.
What angers me is the fact that no one is saying anything about it. Yes, some fans here or there, ten Hag did speak up about it. But where are the columnists and commentators calling him out for his actions this past month? Where is the media that bullied, belittled, and dehumanized players for not being professional?
The amount of cowardice the media outlets have when it comes to Cristiano is shocking to me. Same with the club not straight condemning him the moment it happened. And that's Manchester United's biggest problem.
Ego
Players are Manchester United think they are much better than they really are. But the biggest issue is management let them be in control for so long that no one seems to care that players walked out before a game is over.
It was the will of the players that kept Ole Gunnar Solskjær in charge for so long. Just players control and his ex-teammates supporting him in the media that kept him in charge. Even when he left, it wasn't because the management finally decided to wake up, but simply because players had a problem with him and his ex-teammates weren't protecting him as much.
I do believe in ten Hag's ability and overall vision and I do believe he'd take Manchester United to glory eventually with style. It's just until he does that, he has egotistical players to subdue and a style very few of the players have played before and by the time he overcomes all of that, I believe it would be too late for him as far as this season is concerned.
My Prediction: 6th
This might actually change before the transfer window is over. We might see the right players for the club come and the wrong ones for the club leave. We might see odd responsiveness to the manager but it remains highly unlike for ten Hag to change an entire culture in a single season.
---
---