Jack Wilshere: The Truth Behind the End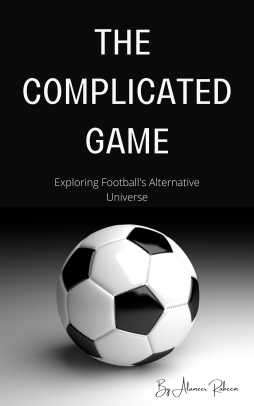 Wilshere's constant injuries after shining became something of a joke. So much so that when Wilshere announced that he was preparing to return, social media mocked him relentlessly. With sayings like "Are you even still alive?", and "I thought you were dead" and many more cruel comments were seen by him.
That prompted Wilshere to write a post stating
Laugh at me, but remember I am a human being who only wants to get my boots on and play football, the one thing I love. And my body at the moment is not allowing me to. This is hurting me bad, but I will be back.
What all these didn't know was that Wilshere was never coming back.
Away from the Cameras
What people didn't know about that period (2015-2017) is that one time, after training, Wilshere went home to see his 4-year-old son suffering from an epileptic fit. That was a life-changing event in Wilshere's life.
Jack Wilshere and his wife were barely able to sleep at night as that's the time when his son's epileptic fits would occur almost every day, sometimes more than once. Jack and his wife would spend many of those nights in the hospital. When he informed Wenger of that, Wenger told him to prioritize his son over football, granting him all the time he needs to deal with his son's epileptic fits.
Football Wasn't on Wilshere's Mind for Months
All he cared about was his son getting better. And with less training and slower recovery, Wilshere became slower, and heavier, and all the skills and movements associated with him were causing him injuries. His body and bone couldn't take those movements or the strong tackles the English Premier League is known for.
During those times, we'd see Wilshere smoking a cigarette or at a party. People then would make the easy connection that Wilshere just doesn't care anymore, that's why they all think he was getting injured so much, it is because he is not focused on football anymore.
Jack Wilshere was under a lot of stress because of his son's condition. One small detail changed everything. I was one of the people who viewed him as someone who doesn't care anymore but learning about his life away from the camera changed everything for me.
The End
By that time, Unai Emery came to Arsenal and Wilshere learned that he won't be featuring for Arsenal anymore. He moved to West Ham for 2 years and it was the worst two years of his career as he barely played 16 games. And a month ago
Jack Wilshere Announced His Retirement at the Age of 30
In his goodbye speech, Jack Wilshere said one of the most beautiful things I have heard.
From being the little boy kicking a ball around in the garden to captaining my beloved Arsenal and playing for my country at a World Cup. I have lived my dream...... I look back on my career with great pride at what I have achieved.
It was truly an inspiring speech because as tragic as his story is, Wilshere was thankful that he was able to live his dream. Yes, it would have been better if it had gone on for longer, and yes, he lost a lot of years due to things he can't control. But, it is also true that he played for his favorite club for two entire seasons, wearing the colors he always dreamt of wearing, and playing inside the pitch where he was a ball boy years before.
He played in the Premier League and the UEFA Champions League against the toughest opponents. Yes, those things look normal for many English Premier League players, with many playing for longer than just two full seasons, and many having defining performances against tough opponents.
But Wilshere's speech was that of humility where he remembers his childhood dreams and that he achieved all of them. As for the rest, they were dreams he had after he grew up after achieving his childhood dreams. Such a realization gave him peace in a tragic moment when he needed it the most.
The Story is not Over
Wilshere has recently become Arsenal's under-18 Head Coach with Wenger believing that he will have a similar passion that players who couldn't achieve their dreams have. Meaning that we might not have seen the last of Jack Wilshere.
---
---