Jack Wilshere: Too Much, Too Soon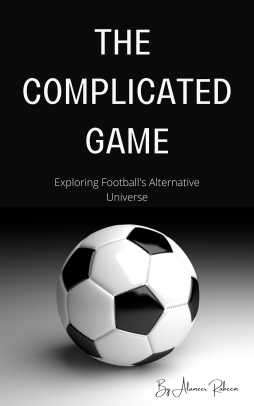 What happened to the player Fabio Capello called "The Next Pirlo"? What happened to the player once called "The Future of English Football"? In this series, I will hopefully answer those questions as I dive into the full story of Jack Wilshere.
"The Future of England"
That statement has been said when referring to many English players. There are probably hundreds of thousands of English who have been called the future of England since Jack Wilshere. It is an English phenomenon of overhyping their home talents.
Jesse Lingard, Tom Davies, Dele Ali, Harry Maguire, Reece Oxford, Marcus Rashford, and Sancho are just the names on the top of my head who were deemed the future of England, so it's nothing new.
It's a constant circle of a player putting on a few great performances. They get overhyped by their club, agent, and the media. That is usually followed by a humbling decline in form and public opinion. It is what the English call "Too much, too soon"
Too much refers to the amount of money and media attention, and too soon refers to the amount of time it took to get such money and media attention. My favorite example is Rashford who got so much attention that he already wrote two books and is close to writing a third even though his career as a player doesn't have much to celebrate.
Let Me Paint A Picture
You're an academy player of some professional club. You played different age groups with a salary that is more like pocket money 300-500 sterling pounds. At a certain level, let's say 23 years old, you get a contract to be professional and suddenly those 300 weekly wages turn into 30 thousand sterling pounds.
Can you imagine the jump? Just imagine your current income doubling. Now imagine that happening 100 times. Now imagine that happening to you at the age of 23. Two days ago, you were borrowing money. Now, you're paying for your entire family and their families.
Getting a professional contract while at a football academy is like finding a treasure.
All of that happened to Jack Andrew Garry Wilshere at the age of 17. His first contract would have expired before he turned 23 earning that much. Finally, imagine that this "Too much, too soon" does not affect Jack Wilshere whatsoever.
Jack Wilshere's "Too Much, Too Soon"
While for the usual cases, it is money or media getting into the player's head, that wasn't the case for Jack Wilshere as his main problem was too much football, too soon. Too much talent, too soon.
Wilshere joined Arsenal from Luton Town at the age of 9. He kept going up the ranks until he got to the U-18 level.
Jack Wilshere was originally a winger. And the English natural selection is that if you're left-footed, skilled, and short then you either become a left-back or winger because not a lot of short players play in the middle of the field and even less so who is left-footed.
He, however, was noticed in the U-18 team because he made a transition that the likes of Ryan Giggs and Andres Iniesta did; moving from the wing position to the center-midfield. Wilshere's case is different because he did so at an early age.
With the under-18 team, Wilshere played 18 games, in which he scored 13 goals. That's not even the most fascinating part. The most fascinating part would be the fact that he was playing for the under-18 team while aged 15 years old.
That's Jack's too much too soon. Everything in Jack Wilshere's career happened at an accelerated rate, making him an exceptional talent.
In one of the under-18 matches covered by the Guardian, he was described as "ahead of his peers" and "showing a level of control and composure that defied belief given his youth"
A year later, Jack Wilshere was part of Arsenal's squad for the 2008-09 season as the youngest player to start a match for Arsenal at the age of 16 years and 256 days. A record previously held by Cesc Fàbregas. Jack played only a few before Wenger decided to loan him to Bolton Wanderers until the end of the 2009-10 season.
Upon returning, Jack Wilshere signed his first professional contract with Arsenal while being treated as a substitution. He only featured in Arsenal's match against Shakhtar Donetsk in the UEFA Champions League after the Gunners guaranteed their qualifications from the group stage, a statement that if you heard it live then you're officially too old.
On Wednesday, 31 March 2010.
Jack Wilshere was in the Emirates Stadium for a Champions League match between Arsenal and FC Barcelona under their young Spanish coach Pep Guardiola. This time he was there as a supporter, but less than a year later, that would be the time where Wilshere announced his arrival. But more on that tomorrow.
---
---