Life Lessons From Sport: Never Make A Decision While Frustrated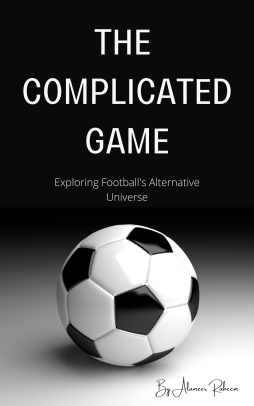 He would not have won the 2006 World Cup, nor the 2007 UEFA Champions League, nor to be described as the best free deal in history, nor to play the 2012 Euro final, nor the 2015 Champions League final...if he made a decision in frustration.
That person is Andrea Pirlo, who was about to retire after the 2005 Champions League final, when his team - at that time - Milan lost dramatically, after advancing 0-3 and then drawing 3-3, then losing on penalties against Liverpool.
Later, Andrea stated, "The idea of ​​retiring in 2005, after the loss in Istanbul, took hold of me, and it was very feasible at that moment."
The Italian star added, "I felt hopeless and weak, and I thought...
I can't do anything again.".
If the Italian maestro had done it and made his decision in frustration, he would not have attained the historical status he obtained after that. The world knew him with his charming pass against Germany in the 2006 semi-final, and his corner kick that led to Italy drawing France in the World Cup final.
He went on to be a huge part of a historical turning point for the wounded Juventus after the Calciopoli scandal. He contributed to almost everything beautiful in the history of modern Italian football.
He achieved great prestige, because he paused, canceled his frustrating decision, and advanced in the world of football, accepting the fact that losing is part of winning, and that rock bottom is the first step towards the top...
He gave us a lesson in this life.
We have to pay attention, we should avoid surrendering decisions when we are in a state of frustration, we have to be patient... I am not saying that surrendering isn't acceptable, but I say: accepting defeat is possible after reflection after we have left a frustrated mood.
In private life, ask any couple, and you will know that in their heart they have thought about divorce many times, but did not decide in the moment of frustration; the relationship succeeded. As for those who were impatient, and decided in an instant frustration; They only harvested separation.
---
---