Liverpool, Newcastle, Xhaka, and the Effect of the Psychological Element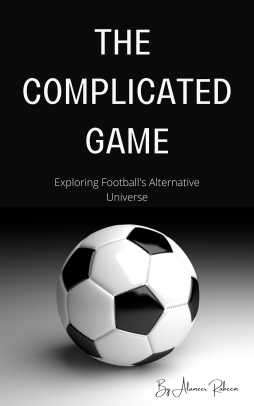 With Newcastle competing for a spot in the UEFA Champions League next with minimum changes, a question arose: what are the factors behind that sudden show of force from a team that was battling relegation just last season at a certain point? The answer came through different aspects, of course, a main one is Eddie Howe. But, there's the psychological component which we could see affecting players and teams, both negatively and positively.
Xhaka
Before we start discussing the big picture with clubs and teams, I think it would be easier to start this topic with a particular example to see how the psychological element could help one player.
Throughout the past few years, Xhaka was going through a very negative relationship with Arsenal fans. While players and even coaches had very minimum-to-no issues with him, the players were still Arsenal's most despised players. For two years, there were constant talks about him transferring to another club, however, Arteta and the club fought for him and that's where the change began.
When players don't feel wanted, they simply don't perform well. Why would I need to try when the club is actively trying to sell me, or the fans hate me? We do see players rarely fight against that to prove people wrong, but those players are the exception which proves the rule, not disproves it.
Once Xhaka saw the club fighting for him, he started giving back on the pitch. He saw a coach willing to fight for him despite being so hated, and it wasn't a verbal fight only, but an actual action to keep him and make him feel wanted. The second step is the coach choosing to work on his problem in specific.
Xhaka's biggest problem is that he was Arsenal's player to help go from defence to offence, a role he wasn't particularly good at. Here is where Arteta stepped in. Now Arsenal has relieved Xhaka of that duty, with White and Gabriel becoming the ball-playing defenders they are today, add to that, his previous role of being that midfielder behind the switch is now given to Ødegaard and less so Partey. This prompted Xhaka to only do what he does well and none of the stuff he doesn't do well.
We need to understand that these simple actions are life-changing in a literal sense because the alternative for Xhaka was going to a whole new country, which in turn means his family would have to move as well, this affects his wife and children. I still remember reading about how Juan Sebastián Verón's wife was actively crying when he left Manchester as a living place. We need to realize that players are humans and not robots, so these actions matter. In a way, Arteta saved Xhaka's life, so of course the Swiss would repay that with his best performance in an Arsenal shirt this season.
Newcastle
When the Newcastle ownership came into effect, players entered crisis mode. We already started seeing new starting eleven lineups different to how Newcastle would look like. Many clubs feared that we'd have a new Manchester City at our which sent most of Newcastle's players to their agents to find new clubs. So, players were already feeling unwanted and a coach felt replaceable. All of that turned 180 after one simple decision was reached.
Before the new ownership of Newcastle was finalized, a decision was reached which put a cap on spending. Newcastle has to pledge that they weren't going to completely change, but rather slowly improve it. A new coach was brought in and the players went from the mode of fighting relegation hopelessly and seeking new clubs to seeing the club only improving slowly and each of them having a chance as they weren't as easily replaceable as before.
Seeing the likes of Kieran Trippier, Sven Botman, Bruno Guimarães, and Nick Pope come in along with the prospect of taking part in next season's UEFA Champions League, which is something that most players in Newcastle haven't done, nor do they even have the chance to doing it elsewhere. All of that makes for a recipe that would make young players like Allan Saint-Maximin, Matty Longstaff, and Joe Willock along with old guards like Lascelles, Schär, and Callum Wilson give all their efforts even if it meant winning one point from a match.
I don't mean to sell Eddie Howe short here, and he definitely deserves to be talked about. But, the stability and improvement Newcastle saw happen within a year with all players having a chance resulted in a strong feeling of faith that good things could come in the future. In fact, that feeling of stability and hope is what helped Eddie Hower tremendously in his quest as a manager.
Whether Newcastle players or Xhaka, taking a player and telling them that they matter, that they have a chance, that they have your support, and that you rely on them by actively seeking ways to hide their weaknesses and focus on their strength as Eddie Howe did at Newcastle and Arteta did for Xhaka, will give you in return players who would perform even better than expected. After all, you have saved them from that feeling of pointlessness. This leads me to the final point.
Liverpool
Liverpool is currently on the opposite side of this feeling. Just around this time last year, we were talking about the prospect of Liverpool winning all four available titles, and throughout the season they fought tooth and nail to achieve that. Sadly, or happily depending on who you support, Liverpool ended the season winning the least important two of those four titles. In my opinion, this leads to players living in an existential crisis.
It's not that Liverpool is fighting relegation, but you definitely see that feeling that the players have almost forgotten how to play football. Obviously, they didn't forget how to play football, but there's that feeling of pointlessness. Why fight for the Premier League when there's a feeling like Manchester City hoarding it, and even worse, Arsenal are charging for it out of nowhere? Liverpool players must be asking themselves "Why are we even here?"
Injuries and a hurt mentality led to bad results, and just like good results begot good results for Arsenal and Xhaka along with Newcastle, bad results beget bad results. Not only four titles, but if all went to plan, Liverpool would also have ended with 7 titles in total. How do you go from almost winning the UEFA Champions League to not knowing whether or not you'd qualify for it next season? And how do you recover from that mentally? Winning matches requires a good mentality which you don't have because you are losing matches, it's a vicious circle that will require hard work to get out of.
In Conclusion
We need to realise that the result of mentality is exponential. With a great mentality, you don't go one step after another but could actually take five steps at once. So, it is the most important part of football. Players in a psychological state will always overperform while players who aren't will always underperform.
---
---