My Predictions for the Top Five Leagues and the UEFA Champions League and Europa League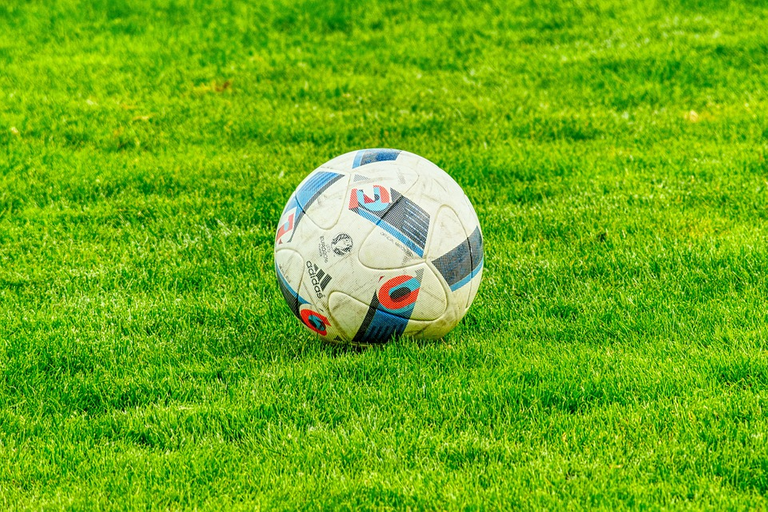 Image source
Greetings
As the new season is getting underway I thought it would be fun to start a prediction for the top 5 leagues plus the Champions and Europa League. Let me start by saying that I am not necessarily going to predict all top 4, some leagues it would be top 6, in others, it might be just the winner and second place.
The Easy Picks
Obviously, not all leagues are equally tough to predict, some have the winners already have the title in one hand and it's up to them whether they lose or not, in some cases, one of these clubs couldn't lose the league title even if they tried.
Bundesliga
Bayern couldn't lose the league title even if they go into the league blindfolded. They could be playing against 15 players on the pitch and Mane would probably still walk out with a hattrick. It's the result of a long history of Bayern destroying and subjecting German football, but that's the topic I will cover soon. For now, here's a prediction of the top 4 in the Bundesliga:
My Predictions
Champions: Bayern Munich
Runner-ups: Borussia Dortmund
3rd place: RB Leipzig
4th place: Bayer 04 Leverkusen
Ligue 1
Every now and then Ligue 1 surprises with an underdog that steals the title from under Paris Saint-Germain, this season ain't it. Not only did Paris Sain-Germain grow more stronger and organized, but the teams that were barely competing with them have gotten weaker. There is however one team outside the top four in Ligue 1 that got stronger which is OGC Nice.
There isn't much else to say so:
My Predictions
Champions: Paris Saint-Germain
Runner-ups: AS Monaco
3rd place: OGC Nice
4th place: Olympique de Marseille
Serie A
Definitely the most competitive when it comes to teams that could win the league as there are three teams at the top with almost identical chances of winning, but I honestly wouldn't be shocked if one of eight different teams end up winning the league. So, the Premier League could brag about its top 6 all it wants, Serie A seems to have a top 8.
Juventus would have been the most improved team going into the season if it wasn't for the injury crises in midfield that could give almost 3 months of point-losing fear. Inter became the most improved team as they reinforced a side that was already inches away from the title while Milan stopped the bleeding of the departed quickly and managed to keep stability.
My Predictions
Champions: Inter Milan
Runner-ups: Juventus
3rd place: AC Milan
4th place: Roma
The English Premier League
I have already talked about Tottenham, Chelsea, Arsenal, and Manchester United and their chances ahead of the season, spoiler alert, none of them win it.
It's going to be once again the Manchester City and Liverpool show as Liverpool lost a top star and replaced him with a young prospect with great potential Darwin Núñez along with three "for the future" signings who we'll probably see when Liverpool is ending a match with a comfortable lead or in a league cup early stages.
On the other hand, Manchester City trimmed some fat. While the players that Manchester City sold may seem like great names outside Manchester City, inside the club, they didn't have as many minutes as the rest. Manchester City sold bench players with extra steps basically.
The signings of Erling Haaland and Julián Álvarez look to ensure more goals are scored despite Haaland's performance against Liverpool. Manchester City do look like they're light on the sides as their best right-back has moved to the left-back area and now both sides seem without a substitute of equal or close quality. Same with wingers as Sterling left, along with Jesus who spent most of last season as a right winger. Outside of that, the team has enough to get through the season.
The transfer window isn't over yet so we might still see improvements.
My Predictions
Champions: Manchester City
Runner-ups: Liverpool
3rd place: Tottenham
4th place: Arsenal
5th place: Chelsea
6th place: Manchester United
La Liga
Barcelona's actions this summer seem to baffle everyone which is weird as their actions seem logical, but more on that in a later post. Barcelona would be going into this season having the highest net spent among all clubs in a rather uneventful transfer windrow that would have been boring without them.
The addition of Raphinha and Kounde is great as the same with Franck Kessié and Andreas Christensen, should they be able to register them of course. The odd one out is actually Robert Lewandowski as even with his quality it seems odd to sign a player of that age for so much. I guess not all bad habits left Barcelona when Bartomeu did. Still, Robert Lewandowski would be out to prove a point, so we might see a great season or two from him.
Real Madrid have barely moved. They signed Aurélien Tchouameni who of course is probably talented for that price tag, but all reports indicate that he has the same profile as Valverde and Camavinga who are still behind in the pecking order in Real Madrid's midfield, an aging midfield at that. There comes a season in every club's history where they have to suffer when changing their skin, and this season might be it for Real Madrid.
Finally, we have Atletico, who are as always just there signing players from mid or lower-table teams with potential, changing very little in the process. Although it does seem that Diego Simeone has fully given up attempting to integrate his team into becoming more offensive.
Sevilla lost their best player to Barcelona along with the other center-back, so this might be their adjustment season. Real Betis did very little as well. Villarreal signed Pepe Reina, it's not going to add much but I was just surprised to learn he was still alive, let alone still playing. Outside Barcelona, this was a very calm summer in Spain.
My Predictions
Champions: Barcelona
Runner-ups: Real Madrid
3rd place: Atletico Madrid
4th place: Villarreal (Pepe Reina vibes)
Champions League and Europa League
There aren't studies behind my picks here as first I don't consider these kinds of tournaments to be fair or logical (see 90% of previous versions for example). Man teams could win both tournaments, to be honest.
I will probably redo this once the summer transfer window is over and the groups are out. I mean, most teams in the tournament aren't even known yet.
My Predictions
UEFA Champions League: Liverpool
UEFA Europa League: Roma
These Are My Picks
I would like to challenge @blanchy and @belemo to do the same. Until then, thank you for reading.
---
---