Nagelsmann, Pochettino, Zidane, And The Problem With Replacing Carlo Ancelotti As Real Madrid Manager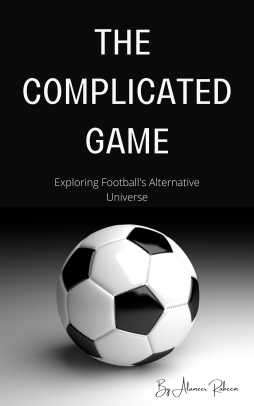 With a move to manage the Brazilian national team looking near should Real Madrid get knocked out of the UEFA Champions League, and maybe even if Real Madrid does win it, Carlo Ancelotti seems close to ending his second spell with Real Madrid and the question becomes, who would replace Carlo Ancelotti as Real Madrid Manager?
That question itself is impossible to answer, not due to the lack of managers without a club. Off the top of my head, I can think of four managers who are available and can be signed tomorrow, Zidane, Mauricio Pochettino, and
Julian Nagelsmann who are free agents, and Raúl González who currently coaches Real Madrid Castilla. Not to mention the fact that Real Madrid is a job that could tempt 95% of coaches around the world who'd leave their teams tomorrow to coach Real Madrid and Real Madrid is more than capable of paying clubs for their coaches.
The question is impossible to answer, and even a simpler question like who should Real Madrid hire as a manager is equally impossible to answer. To understand why that is we need to first go through how Real Madrid has been playing throughout the last few years.
Real Madrid Under Ancelotti
Early last month, I wrote a post talking about the randomness of Real Madrid under the Italian coach. This is not an opinion or a conclusion from me but rather a statement made by the Italian himself. Real Madrid has been a marvellous study in how a team can succeed with little to no tactics whatsoever. This has been the case for a long time as well and was fruitful under the only two coaches who accepted it, Zidane and Ancelotti.
Between this Ancelotti era and his first one, Real Madrid won five UEFA Champions League titles, all under the two aforementioned coaches who accepted that level of randomness. I am not saying the club didn't have tactics at all, but I am saying those tactics and principles were general and the two coaches' involvement decreased throughout the years. During this era, the era between Ancelotti's two reigns, Real Madrid actually rejected coaches who were more tactical, namely Rafael Benítez and Julen Lopetegui in specific.
The team was simply not responding to either coach's approach. In fact, Benítez was rejected although he is the one who started the Kroos, Modric, and Casemiro trio that went on to be the main key behind Real Madrid's success since it was formed. Gradually since Ancelotti's first run, tactics started getting less and less complicated, until Ancelotti finally decided to fully give the keys to the players to drive the Real Madrid vehicle. So much so that he was openly taking tactical advice from Kroos and Marcelo during last year's UEFA Champions League semi-final against Real Madrid.
Ancelotti has completely left it to the players to do everything, which despite my extreme scepticism and complete lack of conviction that this should work, worked and harnessed Real Madrid a double last season and seems to win Real Madrid matches still as we all saw what happened against Liverpool.
Just like you may point out my stubbornness to accept Real Madrid deserving of the UEFA Champions League title last season and my honest opinion that Real Madrid was far from being the best team in Europe last season as just idiocy, and you might be right to do so, it would be impossible to convince the Real Madrid players that they need a tactician coach or any instructions really. I mean the proof seems to be in the pudding, and despite my denial, the pudding is there.
Just to drive the point that Real Madrid's success never made sense to me further, in September I wrote a post about Federico Valverde pointing out that the way he was being played, which he is still currently being played, was actually bad and harmful as his versatility also means that at some point, he will be behind the others in all the positions he occupies. Anyway, Valverde went on after to score and played a crucial role in all of Real Madrid's wins in La Liga and even earned himself a player of the month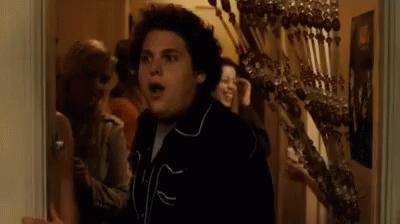 I still stand behind my opinion of both Valverde and Real Madrid in general and insist that they are an exception to the rule. However, that's where the problem lies. When you are evidently, and undoubtedly the exception to the rule, who could convince you to adhere to it? How could any coach convince the players to do things differently and stick Valverde in one position for example? And most importantly in the context of picking a new coach, who would convince Florentino Pérez? This leads me to my final point.
What's Real Madrid's Plan For The Upcoming Years?
Modric is getting old, Kroos is slow, Real Madrid's left-back doesn't seem to matter, and the right-back is bad that and the thing preventing bad results from that to come has been Thibaut Courtois. Real Madrid's offence isn't better either but the individual work of Benzema and Vinicius Junior hid the bad results of that as well, to a certain extent at least. The problem, is these statements aren't new, there's no criticism I could say toward Real Madrid today that I couldn't say three years ago at the very least.
However, again, does this matter? Real Madrid's path to the final doesn't include one team that it hasn't won over the last time they met. The other bracket includes Benfica, Napoli, Inter Milan, and AC Milan, if Real Madrid makes it to the final we could easily assume they'd win it. If Real Madrid doesn't, only then changing the coach becomes an option it seems. But, what about Real Madrid's plans for the future in general?
Let's not even think so much ahead, just next season. Is Real Madrid going to depend on the same names or alter them? Which players do the club intend to buy? Simply put, is Real Madrid planning to keep the same shape? If yes, then the answer is Zidane, Raul, and Mauricio Pochettino who seem adaptable to that approach. But, if not, then what does Pérez have in mind for the team?
Mauricio Pochettino, Julian Nagelsmann, Joachim Low, Mikel Arteta,
Jose Mourinho and most of the names betting odds favourites have different styles and approaches. All coaches would have different demands, many will not even want to focus on bringing in Real Madrid's top transfer target, Jude Bellingham, as they'd require fullbacks and maybe wingers and strikers who are different to the available ones.
Even assuming Real Madrid would change the style isn't given as not only the result of Real Madrid's policy brought success on the pitch but the club has actually been ending its seasons with profits as the club has made around 165 million since 2020. So, why would Real Madrid change that? And even if the club did, would it have the patience and faith in the manager as the process of being less dependent on Modric, Kroos, and Benzema starts?
In Conclusion
There are key questions to consider before even attempting to answer who would be Real Madrid's next manager or what type of manager for Real Madrid. Real Madrid seems pale, almost no different to anything happening inside of it, Valverde did show potential after my post about him, but then the team went back to depending on Madrid's experience trio after that so Valverde is back to being less impactful in big matches. So, before answering who is the manager of Real Madrid's future, we must know the plan for that future, which seems unknown so far.
Until we have any sign of Real Madrid's future plan, all talks about Carlo Ancelotti's replacement are meaningless.
---
---