Operation Arteta: Arteta, The Fireman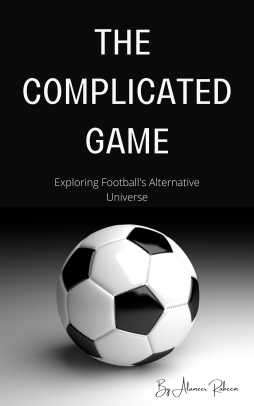 One of mankind's biggest problems since its inception is that most of us don't analyze our success. When we win, we don't think a lot. After all, we won, we're awesome. We believe in ourselves, so, when we win, there's no reason to think. Our brains deceive us to forget the moments of doubt, hesitation, desperation, and disappointment. Our brains make us think that our success was merely an upward trajectory.
It makes us believe that each outcome is an obvious result of the previous step. This is why it's important for us to remember the criticism Arteta received in his early day. It wasn't all rosy when Arteta went through his journey with Arsenal.
Back to the Beginning
Defeating Manchester City and Liverpool to win the FA Cup was perhaps the only reason people tolerated Arteta at the end of his first season with Arsenal. It is what made people have patience as they saw Arsenal go from 5th place with a point difference to 8th. What people needed to realize, and were a bit open to, is that before you start building something, you must first put out the fires.
In my review post of Arsenal's season, I wrote the following
Anyway, the main point in the post was how Arteta seems like the centre of bad things at Arsenal. However, he is like the one breaking a fight between two sides.
From the outside, it looks the opposite and it looks like Arteta is part of the problem. But, it is like that. Arteta deserves credit for making this teamwork because this team, and by every account based on the moments we see it fall asleep during games, should be at best 8th in the league.
The fireman description fits the situation better. When you're just starting in a decaying club with an impatient fanbase, you must act quickly. You need to put out the fires as fast as possible. You need to get results quickly, you need to get off all the players who aren't committed, even if they were the team's stars.
That's why, much like Erik ten Hag this season but less successful, Arteta entered many matches during that period with a very defensive approach and he was criticised for it. "This is not Pep Guardiola's style of football", people cried. But, that approach, turned out now to be one of the many elements that created the current big picture we now see. Just a temporary phase, that's why, all of us, including Arteta, needed time.
The decision to give Arteta time needed to come by force, a total dictatorship. It didn't matter what the fans say, Arsenal's sporting director, Eduardo César Daud Gaspar, or Edu for short, made the final decision and commit to Arteta's vision as it slowly developed. He was the only one who could make it happen, and it's easy to say that he was the first person to trust the process. Whether Kroenke agreed to let that happen out of belief or because he simply didn't care isn't clear.
This is why some luck is always needed. It's a matter of time between ending an experiment early or seeing it transform into what it is today. A little patience is needed when it comes to natural growth and team building and a realization that the path is long. We either get to the end of it or stay put, we either defeat the pressure or the pressure defeats us.
---
---