Operation Arteta: Arteta, The Leader

I will have everyone 120 per cent committed, that's the first thing. If not, you don't play for me.
Mikel Arteta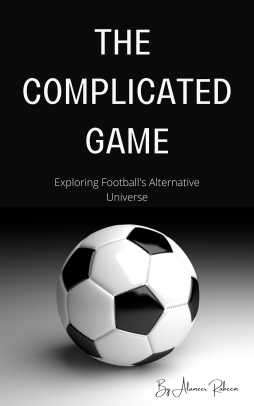 The words above were said by Mikel Arteta, not as a couch though. Those words were by Mikel Arteta when he was still a player about what would philosophy be when/if he becomes a coach/manager. This is what Arteta imagined would happen when he becomes a manager, but he said it as a player at the time.
What reminded me of this quote was a period in September 2020. In the current world of football, one that's led by analysis, stats, and complicated tactics along with very intricate teams for marketing, public relations, and management. Somewhere in the middle, traits like leadership, the strength of personality, and individual influence were lost.
The Death of the Messiah
Since football was created, the game was more dependent on larger-than-life characters who could "carry" teams. Of course, that's a myth that current top clubs are aware of and have been slowly trying to destroy by creating systems with tactics and coaching staff made up of 30 different people with very specific tasks.
The issue is, in the middle of killing the Messiah players, football has forgotten that some people are simply more influential than others. Those people aren't enough to change everything, or even most things. But, they're just good enough to start pushing the wheel and turn the static into a moving entity. Arteta was just the man for that.
Arteta's Background
While everyone was criticising Arteta, I had the view that among all candidates available, he was the best one.
My reasoning had to do with Mikel Arteta's journey in specific. It's not that he was an ex-player at Arsenal, one who had seen all the tragic years under Wenger, therefore, he's very aware of what problems plague Arsenal. And it's not because he was the assistant manager to one of the best managers in the world, the best in my opinion, but it is because of reasons combined.
Arteta's journey witnessed everything we hated about Arsenal during that time period. Defeatism, lack of motivation, and celebrating draws against mid-table teams. After that, Arteta lived for three years seeing the other side of the world. Arteta went from that to a side that gets angry when winning by one goal only and considers it a draw defeat which was the furthest thing from Arsenal.
This makes Arteta very aware of the problems and how to fix them.
The Big Picture.
It's very easy to brag now and say that I was right all the way back to September 2020. It's easy to claim that I saw the big picture while everyone was lost in the match-to-match details and Arteta's young age and limited experience. However, the big picture isn't always seen early on, it just needed time to pan out. So, in a way, I wasn't right all along, it's just I remember that time period after it became clear that I might've been right.
In simple words, there wasn't enough information available at the time for me to be intentionally right all along.
If you were scared of Arteta's limited experience and young age, then you were 100% correct. Those were very logical reasons to be scared because the big picture can't only be seen if you just zoom out, sometimes it needs time.
Time Was The Last Thing Arsenal Had
Let's revisit that time period when Arteta was hired.
Six years have passed since the payments for that damned stadium have been finally paid in 2013 and 16 years since the last time Arsenal won a league title. With countless lies and false promises made by Wenger and Arsenal's board, Arsenal fans were overwhelmed, lack of patience, and had an exhausted, worn out demotivated squad. How do you look at all of that and decide that an ex-player with only being assistant as experience, who wasn't really that loved if we're honest, was the answer?
It was seen merely as the Kroenke's were merely buying time by buying a star, hell, I was Arteta was even a star. I loved Arteta as a player don't get me wrong, but in the end, he was Wenger's failed attempt to create another Cesc Fàbregas by turning Arteta from a playmaker/number 8 into a number 6. Many people were actually demanding he leaves as he was very injury prone, sadly, so 80% of that Arsenal squad was injury prone, I really don't know what was happening at the time in Arsenal's gym and training ground.
So, why does all of this matter? It matters because it helps us realize the amount of pressure Arteta was under when he became Arsenal's coach and the size of trouble the club was in as a whole, and that's the first step toward understanding the big picture. It's only late last season we found that Arteta was different, not another Frank Lampard or Andrea Pirlo.
Arteta wasn't just an entitled ex-player giving himself more credit than he deserves. It's impossible to realize what Arteta accomplished until this moment without realizing how different he is than the examples mentioned above.
---
---