Operation Arteta: Control
For Arsenal to be able to send a message to its supporters and opponents that it is now a different, stronger, and better club, Arteta gave his players a specific, fundamental instruction: Don't pass the ball without reason. Or, the way he put it:
Don't pass without committing an opponent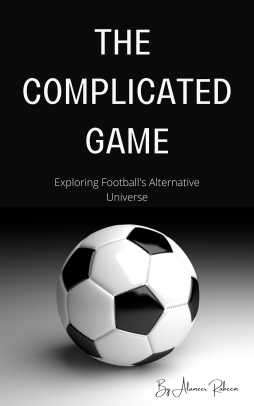 Even a sideways pass between the two centre-backs can have a goal if done correctly even though it is the kind of pass no one wants to see and people see as pointless. The key to making that pass useful relies upon calling an opponent player to pressure you first.
"Don't pass without committing an opponent"
Arteta played a 3-4-3 formation against Mourinho's Tottenham where the Portuguese manager decided to leave the three defenders unmarked to give his team a huge advantage in the back as 10 Spurs players would be left to mark 7 Arsenal players. If Guardiola or Klopp were facing the same thing, they would easily find a solution for it because they had something Arteta didn't, the right kind of players.
In order for a 3-4-3 to break through a 4-4-2, 4-2-3-1, or 4-2-2-2 one of the defenders needs to give an indication that he's planning to carry the ball forward which would mean the 2 midfielders would make space for him while taking the players who happen to mark them. One of the marking players would be put in an odd situation as committing to the defender instead would leave the midfielder open, however, if the marker simply continues to mark the midfielder, the defender would go through and 4 players would be taken out of the game with a simple move.
The third option for the marker is to stand in the middle between the centre-back and the midfielder and that's when a sideways pass to the other centre-back becomes a very useful pass as it would open a new passing line that would also allow the team to break through the defensive team with the midfielders leaving their markers behind.
This idea is important because mid and lower-table teams rarely pressure defenders, if ever. Without centre-backs who could carry the ball forward, Arsenal would always be in a situation where they are at a number disadvantage going forward with the only solution being a long ball where if those teams don't get the first ball thanks to the defenders' height and size, they would get the second.
That's why having Gabriel Magalhães and William Saliba at the back is the perfect solution for these types of opponents. Arsenal's defensive pair is among the top 5 best progressive carriers in the Premier League this season, top 4 actually now that Cancelo left for Bayern Munich. The list goes, João Cancelo, Rúben Dias, William Saliba, Rodri, and Gabriel Magalhães in order. So, we have two defenders who are also dangerous to leave unmarked. That's also the reason Arsenal signed Benjamin White in the first place. Yes, White now plays as a right-back but even then he is required to be marked by opponents.
Even when he was a centre-back, Ben White was the best among all defenders in the Championship when it came to expected goals sequence involvement. With Brighton in the 2020-2021 season, Ben White was among the top 10 centre-backs with forward pass percentages. In that same season, he was also number one in carries/take-ons among centre-backs. That's the difference between a centre-back playing as a right-back like Ben White and someone like Barcelona's Araujo, White is more dangerous.
That's why, like Manchester City, Arsenal has 4 players in the back line with something to contribute upfront. This also happens to be part of the next football change as there are many coaches and managers considering the idea of playing midfielders at centre-back for the same reason. Think of how Luis Enrique chose to play Rodri at centre-back during the World Cup, Guardiola's odd 3 at the back which had Bernardo Silva drop all the way to the back for the same reason.
Arsène Wenger himself predicted that top teams or teams aiming to build from the back would be using midfielders at centre-back or sign defenders who happen to be similar to midfielders in abilities to carry the ball forward and know how to pass.
Brentford Again
In the last post, I mentioned Arsenal's match against Brentford and how Arteta's tactics gave Gabriel Martinelli a shooting opportunity in the second minute. Those tactics and what we mentioned above left Brentford too afraid to pressure Arsenal up front. Brentford players were still pressuring but without momentum, intensity, or viciousness like they did the season before.
After Saliba's goal from the corner, Arsenal managed to practically paralyze Brentford. Arsenal's second goal, Gabriel Jesus' header, came after 16 passes which took the ball from the right side to the left, to the right again, to the left again, to Xhaka in the half-space, and finally to Gabriel Jesus to head into the goal. After sizing down Brentford, Arsenal went to Arteta's 300,000 pass instruction.
Arsenal players kept passing the ball to lure Brentford's players out to get them, and when Brentford's players took the bait, Arsenal struck them and scored the third goal. 23 passes, similar to Martinelli's chance and Jesus' goal, before Fábio Vieira scored a goal with a long shot.
The long shot doesn't matter in the context as what matters is the maturity and patience to open up the space slowly and then manage break through and score a goal which obviously included some individual skill from Vieira. What matters the most here is one keyword, control.
Arsenal now has the ability to control a tough match where the club usually lost points, against a team that beat Manchester City, Manchester United, and Liverpool and drew against Chelsea and Tottenham this season. Not only that, Arsenal did so smoothly, in different possession situations, facing different types of pressure, pace, and intensity. That's the definition of control.
Turning a team that had a physical, psychological, and tactical edge over you ever since it was promoted into a team unable to keep up with you, not only that but also score from a set-piece when it is the team destroying other clubs with set-pieces, is the ultimate form of control.
People often think that slow build-up play is intended to show off or waste time, or simply a worthless fake show of control that could be broken down with a single counter-attack chance. But, its biggest goal is actually efficiency. Being patient is important so when you attack, actually means being proficient when attacking as it allows the players to have time to think about the next step.
Control and Efficiency
The result of what's mentioned above is Arsenal's build-up play that ends in a shot has been increasing ever since Arteta took over. Arsenal had around 30% of its build-up play ending up with a shot before Arteta, now, Arsenal hangs in the 40% area with a few games where Arsenal averaged around 50% which means a shot on goal every two times Arsenal build from the back. That's a crazy average overall.
If we look at Arsenal's season overall, we'd see Arsenal having a higher expected goals rate in all periods of the matches with the exception of the 60th to the 75th minute, however, Arsenal near the double and triple the percentage during the other periods. That's actually the opposite of how it was like when Arteta first took over as Arsenal was scoring higher than its expected goals and conceding less than expected as well. But, that overperformance could never last.
A great indication of that control can also be found in Arsenal's defensive line gradually being further from the goal as the defence distance from the goal increased by 4 meters since Arteta took over. The number of times Arsenal regained the ball in the opposition's half also increased gradually.
The next step is team dynamic, but more on that in the next post.
Sources
How Arsenal gained control of matches after Mikel Arteta asked his players for '300,000 passes' - The Athletic
Top Gun: How Arteta Has Turned Arsenal Into the Real Deal - The Analyst
White Here, White Now: What Have Arsenal Got For £50m? - The Analyst
The improvement of Arsenal: Just how good are they? - The Athletic
How Oleksandr Zinchenko makes Arsenal and Granit Xhaka better - The Athletic
Previous Parts Of The Series
Operation Arteta: Arteta, The Leader
Operation Arteta: Arteta, The Fireman
Operation Arteta: Pressure
Operation Arteta: Absorbing The Style
Operation Arteta: 300,000 Passes
---
---