Operation Arteta Finale: Mental Toughness
After defeating Crystal Palace in this season's opener and then Leicester City right after, Arsenal legend, Ian Wright said that believes that Arteta has changed Arsenal's mentality and that he was excited for what the team would do next. He concluded by saying that Arsenal should get 6 or 7 points from the next three matches at least, namely Bournemouth, Fulham, and Aston Villa.
If you have been watching Arsenal long enough, then you'd know that these moments, the moments where people raise their expectations of Arsenal, are usually the moments where the team crumbles and disappoints everyone. For the first time in a long time, Arsenal responded not only by meeting expectations but by exceeding as they won 9 points out of the available 9.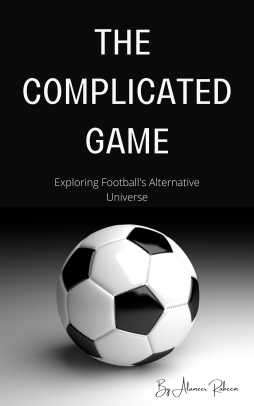 While we could debate what or who has been the highlight or most important part of Arsenal's transformation, there's no doubt that the biggest surprise of this Arsenal team is its mentality. One of the things that bothered me about Hector Bellerin is a statement he made about Alexis Sanchez stating that "demanded too much". This is not a joke, this is a player, who was amongst the team's captains, being agitated at how a player in the same team was demanding more of the team.
Arsenal's mental toughness under pressure this season has been the most surprising and most welcomed trait this team has gotten. Defensive tactics can be ruined by a lucky goal, and offensive tactics can be ruined by an unlucky strike, but having mental toughness become a consistent trait of the team is Arsenal's most surprising trait. There's a reason why a while back there was this meme about Arsenal being at the top of the league likened to an elephant sitting on a tree branch. The reason is... Well, that has been the case for over ten years at least.
Before Ian Wright even made his statement, Arsenal had scored twice against Leicester City after conceding. That alone used to be a problem for Arsenal, scoring after conceding as the team was very fragile for the longest of time. What makes this trait better is the fact that Arsenal not only scored after conceding but scored very fast.
Xhaka and Gabriel Martinelli's goals against Leicester came after 2 minutes and one minute respectively. The three matches Ian Wright hoped Arsenal would get at least 6 or 7 points out of, saw Martin Ødegaard scoring 8 minutes after conceding against Fulham, and Martinelli scored after 151 seconds after conceding. Gabriel Magalhães scored the winner of that match after his mistake led to Fulham's goal.
After Saliba's own goal in the Leicester City match, he didn't lose focus. Not only that, Saliba went on to keep a clean sheet against Bournemouth and even scored while having a 100% success rate with his passes. That prompted Arsenal's fans to make Saliba his own song.
After the Leicester match, Arteta stated that this is the kind of mentality he wants his team to have and show. Arteta stated that he wants the team's reaction to be strong and to come instantaneously.
How Does That Happen?
How do you turn from being a fragile team with a weak personality that crumbles easily into the opposite? The answer to that question is both complicated and simple.
According to Arteta, the answer is that there are no shortcuts, it comes after facing difficulties and defeating them. You have to keep fighting your surrendering mentality, laziness, and procrastination over and over until, at some point, you get a chance and capitalize on it.
This is what happened against Wolverhampton last season. Arsenal conceded a goal at the emirates against a very annoying team that cost Arsenal points more than once, much like half the Premier League teams for the last 10 years or so. For the first time in a long time, Arsenal's crowd supported the team loudly, which is another new trait unlocked as usually Arsenal fans are the first to give up after conceding and even start to show signs of agitation.
However, that game was different as it didn't only show the team trying, and fans trying, but it was the first game that season where Arsenal concedes a goal first and then go on to win the match. That's how mentalities change, not by themselves, not by magic, not by counting on the club's history, but by continuing to try without despair. You get the moment you've been fighting for and then build on that moment and accumulate positive memories and moments.
Toughness is something to gain through effort and consistency. Winning the league by the end of this season may or may not happen, Arsenal may win the league or may be completely out of the title race by the time the last game of the Premier League comes around.
All of that doesn't matter, because what is certain is that this Arsenal, the current Arsenal, won't go back to the way it used to be in the last few years for a long time at least.
Previous Parts Of The Series
Operation Arteta: Arteta, The Leader
Operation Arteta: Arteta, The Fireman
Operation Arteta: Pressure
Operation Arteta: Absorbing The Style
Operation Arteta: 300,000 Passes
Operation Arteta: Control
Operation Arteta: Dynamic
Operation Arteta: The Four Dribblers

Operation Arteta: The Three Rebels
---
---