Pep Guardiola X Money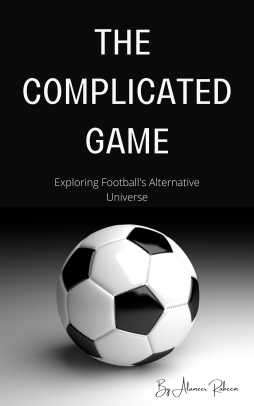 We could argue how much money played a part in Pep Guardiola's legacy, he definitely seems like the face of it. But why is it only Pep Guardiola whose legacy is credited to money in the Premier League?
Anyone who keeps up with the numbers would know that when it comes to spending, Manchester United has actually outspent Manchester City. The efficiency of the City's system and how it built an empire, not even a football project, is something to behold. But, that's not the point of today's post.
Why Is Pep Guardiola The Only Manager Associated With Money?
If we look at City's spending, we'd find that even when they were leading, there were at least one club spending amounts of money near them. It should be noted that there are different points of starting as well.
The easiest comparison can be easily found even if we're playing Fifa. Simply take over different clubs and see if you spend the same amount of money. It's almost guaranteed that's not the case as clubs don't have the same starting point when it comes to spending.
Even if they all had, Manchester United, despite outspending City, doesn't look like they're close to being a club ready to compete for titles as much as City is.
Pep's legacy seems tied with money regardless, despite facing clubs that were able to spend near amounts. Historically, that wasn't the case for many who actually outspent the rest by miles. The closest example is Mourinho.
Chelsea 2004
Mourinho is still treated like the underdog that managed to defeat Arsenal and Manchester United without the money he and Chelsea spent at the time mentioned. During Guardiola's reign, we could say that there were teams spending near amounts, that's not the case for Mourinho and Chelsea.
When Mourinho arrived in the Premier League, it was a two clubs show with Manchester United and Arsenal taking turns at the title. Throughout the five years before Mourinho first arrived in the Premier League, Arsenal net spent a total of 42 million, and Manchester United's net spend was 94 million.
If you put both those numbers together, you'd still get less than what Mourinho spent in his first season as he spent 163 million. Within four transfer windows, Mourinho spent 270 million. Still, no one says that Mourinho built his legacy in the Premier League on money like they do with Pep Guardiola.
Yes, you can talk about the total and how Pep's total is way more than Mourinho's, but unlike Pep, no one was spending even half what Mourinho's Chelsea was spending. That's not fair.
In Conclusion
Pep Guardiola's legacy will always be money defined at Manchester City. Even if Manchester City win all titles available for them with Haaland joining the team. Guardiola would never get half the credit Klopp got for winning one Premier League title.
In fact, Klopp is getting more credit for coming second to Pep Guardiola than Pep Guardiola for coming first. Yes, Pep might be picking expensive players, but Klopp isn't the one picking Liverpool's signings at all as it is a team of analysts that did that. And those analysts aren't even within Klopp's managing team, they were the ones who brought in Klopp himself.
This is the last time ever I would be talking about Pep Guardiola and his transfer spending, that's why I wanted this series to be as specific as possible.
I will still be talking about Pep Guardiola for the next few days at least as my research of him keeps taking me to interesting places.
---
---