Players' Hell: Morata X Chelsea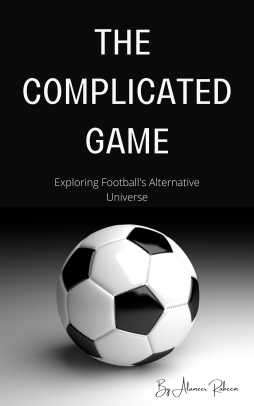 "He Is A Flop"
Such an easy sentence and judgment to lay down upon any player whose numbers don't meet up the standards or expectations set by complete strangers online. It's always the players' fault as you can't blame the club since other strikers worked for the club, right?
Morata X Chelsea
Morata, the man who was demolished by meme pages so much that he's name became a joke. He had an extraordinary with Real Madrid where he scored a goal every 65 minutes. After that season, he was bought by Chelsea.
At Chelsea, he had a great start, almost perfect with 9 goals and 4 assists in 15 games.
He was called the smartest attacker in Europe by Fernando Torres. Alan Shearer mocked Chelsea critics who doubted their ability to replace Diego Costa. Even Conte (Chelsea's manager at the time) said that he was the perfect attacker. That's coming from Conte who is a very difficult man to please.
New To Starting XI
All of that was said to describe a player who was barely starting his career as a starter. Out of 126 games in Serie A and La Liga, Morata started 49 games.
Tragedy
Of course, if you're familiar with Chelsea at the time even slightly you'd know that Morata's form declined a lot after that great start.
So, overall, he is a flop, right? Well, allow me to give a counterpoint.
The Tragedy From Another Perspective
First of all, after an excellent start for Morata as a starter, he found himself without a winter break as he did during most of his career until that point.
Second, he suffered a great back injury that Chelsea's medical staff was unable to diagnose or treat.
Third, Michy Batshuayi, Chelsea's second striker at the time, was suffering an injury as well. That was causing Chelsea to rush Morata's return. He started playing without being fully fit.
Now, we could say that those circumstances apply to many who make the move to the Premier League. However, there is more to Morata's story.
Can We Talk About Chelsea And Conte's Failure With Morata?
It seems like it is always the players' fault for not adapting. But, can we talk about the roles managers and clubs as a whole play in the equation? It seems easier to just say they're "Premier League material" or that they can't do it on a cold rainy night in Stoke.
Conte
One thing that Conte does is just trash his players publicly. Now, saying that he does it with everyone and that most players are fine doesn't make it right to do so. Imagine your boss trashing you in public places when you don't perform and apply that to Morata every few days for months.
Morata's profile is also different than any players who could take that trash in. The last thing he needed was someone trashing him in public.
Morata was a record signing for the club at the time, and we all know what that means in the Premier League as the media and expectations haunt you. He started getting for missing a penalty so soon into his debut.
Morata's Mental State
Before Morata joined Chelsea he was at Real Madrid who loaned him to Juventus with the promise that should he shine there, he will return as a starter. He did well at Juventus and had an extraordinary season with Madrid scoring a goal every 65 minutes. Still, he was sold after doing everything in his power to remain a Real Madrid player.
The last thing Morata needed was his own coach disrespecting him in the media. He needed support after suffering such heartbreak as a result of the hard work of years.
Conte called Morata "mentally weak". Why was Conte insulting Morata like that? The answer can be found in the other guilty party in this equation.
Chelsea
Conte wanted a different striker at Chelsea than Morata. In fact, it was the same striker he got at Inter Milan, Lukaku. A player who knows how to play with his back to the goal. Conte never wanted Morata in the first place.
Conte's support to Morata was conditional on the fact that at some point, Morata needed to somehow turn into Lukaku. In all of Conte's successful experiences, he needed a different striker than Morata. Luca Toni and Amauri in Juventus, Graziano Pellè in Italy, and funny enough, Diego Costa at Chelsea.
Now we get to Chelsea. Having Hazard playing the second striker/number 10 role who feeds off the striker required a striker like Lukaku and not Morata. Yet, Chelsea's Technical Director at the time, Michael Emenalo, decided to bring in Morata and make him Chelsea's most expensive striker in the process.
Is it logical that a top club like Chelsea would do something so stupid and bring in a striker that doesn't work well with their number one man at the time (Hazard) and their manager?
That's What Happened
The proof of what I am saying can be found in the last place everyone seems to look, at the player's statement. These are the words of Morata after playing under Sarri following Conte's departure.
Sarri's system is perfect for me. It's much better than I was playing with my back to goal. That's not my game.
However, the relationship between Chelsea and Morata ended by then. Morata was no longer a player or even human, he became a meme, just something to laugh at. So much so that he talked about how he hired a therapist to help him cope with everything.
In Conclusion
I am not saying that Morata is the best player in the world. I am just saying that there's a reason and usually a trace to follow when actually analyzing a player's failure.
However, no one wants to do that. We feel as football watchers like we have to give our opinions when it comes to everyone and we have to give our opinions fast and God forbid we actually dig a little before labeling someone a flop.
We need to label players quickly as we have so many other players we have to insult and put down and meme and dehumanize. Because watching the game we all claim to love isn't enough to enjoy our time. Now we enjoy our time by making players so miserable that they have to consult therapists even though all it takes to know what happened to them is a few minutes of research or, even less, by listening to their own words.
---
---