Pondering England: Lack of identity, opposing styles, and Southgate's only hope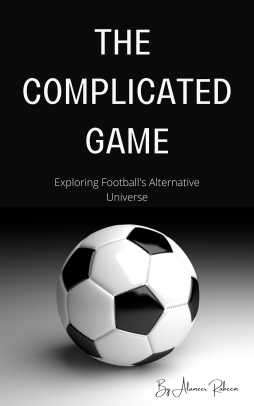 England will head to the World Cup on the back of a six-match winless sequence. They were relegated to League B in UEFA's Nations League with their most positive result being a 3-3 draw against Germany which could be credited to the German side losing focus after going 2-0 up.
So, what is wrong with England?
Lack of identity
Whenever I think of past World Cup winners, I can identify at least 3 out of the last four past winners with a distinguished style. The exception of course is France, but that has its own story.
For the longest time, English football had long balls as its style. It was a dead style based on kicking the ball forward and hoping your attackers get it once it falls down or somehow has the ball drop behind the defenders. That style became the laugh of academics who were baffled that a nation credited as a football creator could consider that style the best.
That style only started to change slowly in 2004 thanks to José Mourinho and Rafael Benítez when they introduced a more effective approach based on analyzing their opponents and focusing more on defending well so much so that the average number of goals per game was declining year to year.
When we think of a team like Spain and how they dominated international football for a few years we could identify their style as a possession-based, tiki-taka-influenced, total football style. Even players who weren't part of Barcelona's squad have learned that style extensively in their respective academies.
That's the reason that when Vicente del Bosque picked the squad, you could almost see how it would line up with a 90% success rate at worst because you knew which players know the style the best, second best, and so on.
You could also say the same thing about Germany as Pep's Bayern and Klopp's Dortmund players were dominating the squad and even many players outside those two clubs were playing adjacent styles of play. Meanwhile, Italy's defensive style is well known and their squad didn't even include a player outside the Serie A.
That form of identity is something that England lacks. You could come up with 20 formations all you want but you can't name the style that would work for most of the players. This leads me to my next point
Opposite Styles
The latest English squad is made up of the following
4 Chelsea players

4 Manchester United players

3 Manchester City players

2 players each from Liverpool, Arsenal, Tottenham Hotspur, Newcastle United, and West Ham United.

1 player per Brentford, Everton, Crystal Palace, Nottingham Forest, Borussia Dortmund, AC Milan, and Roma
Can you even make a style of football that even 7 players could play? Can you name a formation suitable for any starting XI you could come up with? Name-wise, England could have three full squads in the World Cup. Style-wise, however, they can't even put one together.
The question might not even be who to put as a right-back, but who and also on what tempo, fast or slow, and could other players play within that same style. Having Foden, Sterling, Sancho, and Kane could make for a faster attack but could Declan Rice handle the counter-attack that could occur with someone like Jude Bellingham, whose best attribute and attacking from behind, next to him?
We need to realize that players are influenced the most while playing in their clubs. Arnold can't suddenly become a better defender. Saka can't suddenly become a skiller. Rice and Bellingham can't suddenly become the Pirlo or Xavi of the team.
Southgate's only hope
According to the Sun, 83% of England fans want Gareth Southgate OUT. Most of those people cite wrong picks, wrong formation, and favoritism. I would bet that 10% of those couldn't agree on all three of the aforementioned categories.
I know it's difficult to fathom that such a star-studded national team, perhaps the best in decades, could lose but it is not exactly a new story as we say over and over previous World Cup winners get knocked out in the group stage or the round of 16. So, getting outplayed is still a possibility.
Earlier in the post, I said "I can identify at least 3 out of the last four past winners with a distinguished style". Obviously, that fourth team is France. France had the most scattered squad across the top 5 leagues, and the clubs were very different in style, but they ended up winning the World Cup.
The reason they did was simply that Didier Deschamps managed to convince the players to defend their lives. Griezmann's defensive contributions are well-documented, Giroud and even Mbappe would go back. Meanwhile, out of the 7 players on the field, only Pogba had the attacking presence as even the full-backs were Lucas Hernandez and Pavard who play a lot of their games as center-backs.
Following in France's footsteps is Southgate's only choice and it is something he is already doing. It is also something that has been bringing results. England made it to the semi-final in the 2018 World Cup and could have easily been in the final if Sterling was being..... well, Sterling. The English squad also made it to the Euro final in 2021.
In conclusion
I honestly believe this is the best England could do. I think Southgate is bringing the best possible out of this squad. Having clubs' fan bases overhyping their players really doesn't mean much on the pitch. Players who have different styles and mindsets can only click and synchronize so much and for so long.
England is still among the favorites to win and sometimes the spirit is all you need. But, I also don't believe England ever played impressive football and I doubt they will for a long time, Southgate or not.
Check THIS POST to see how you could support me further.

---
---