Reviewing Arsenal's Season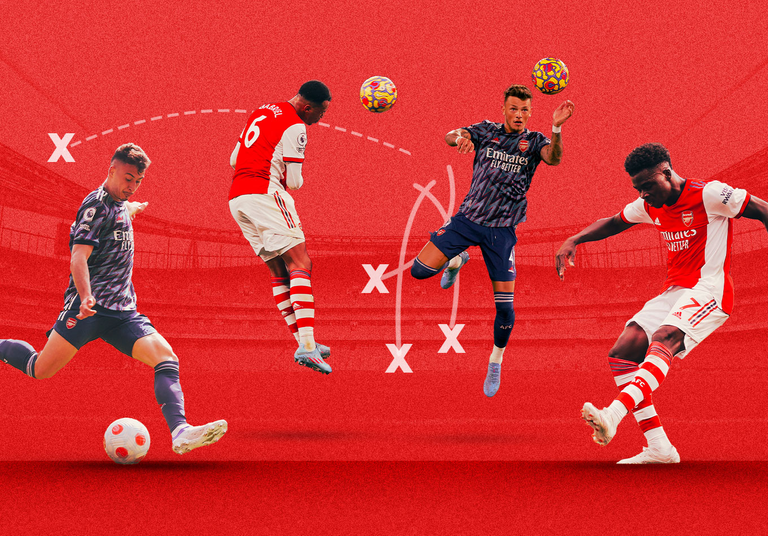 Image source
This is the perfect time to post this, in my opinion. Not because of @blanchy's Post as most of what's written here has been a draft for over a week now. It's also not because we're still 4th as it is very Arsenal-like to lose the upcoming two matches. The reason now is a perfect time is because of the uncertainty.
Even with only 2 matches ahead, it's still too early to tell. I also wanted to post this after a loss, so I don't look like I am high on a win when I start my review by praising Arteta.
But Before That
We got handed our ass in that game fair and square against Spurs, the penalty was justified and Holding's red was OVERjustified.
Praising Arteta
I am not commending Arteta as a "young manager" or being an "inexperienced" manager who overachieved. I don't want to make this post too long so I will focus on the main point I am praising Arteta.
Before the new season started, I wrote a piece but wanted to wait and see if I was right. Then we got thrashed and/or dominated by City and Chelsea, but by the time I was going to post it, we beat Spurs 3-1 and picked up a streak and I didn't want to enter discussions.
Anyway, the main point in the post was how Arteta seems like the center of bad things at Arsenal. However, he is like the one breaking a fight between two sides.
From the outside, it looks the opposite and it looks like Arteta is part of the problem. But, it is like that. Arteta deserves credit for making this teamwork because this team, and by every account based on the moments we see it fall asleep during games, should be at best 8th in the league.
Why I Am Saying That
It looks like Arteta is getting backed by the board with the amount of money spent on him. The issue with those deals is that they're all 50-50 deals.
We needed a season where we just dismantle everything, the mediocrity spirit of the team is the main one. After that, we needed to build up. This was the season to do so. I want you all to read this quote by Admin Pat in his Article in JustArsenal.com
It does not matter how much we spend or how many players we bring in. More than anything, WE NEED A MASSIVE OVERHAUL. If your cup of water is contaminated, you don't fix the problem by pouring in more water, you fix the problem by emptying your cup and pouring in freshwater.
That was exactly the problem. Look at Arsenal's squad at the start of the season and compare it to the one now. Between the Manchester City Game and the Spurs game, more than half the team changed. Even two of the players who started against the Spurs weren't even starters.
To have this overhaul mid-season while still competing for the 4th spot deserves recognition. That's my biggest praise of Arteta and I picked this one because it's a reflection of another thing.
Our Transfer Policy Is Horrible
Yes, Benjamin White, Takehiro Tomiyasu, and Aaron Ramsdale have done great for themselves with Albert Sambi Lokonga and Tavares doing well for themselves, and I guess Ødegaard could also count. However, the technique behind these deals is amateur at best.
I will talk about this in length in a later post, but let me summarize it like this: Arsenal doesn't have a scouting and analysis team, their deals are just agents suggesting players. The system is laughable.
It is understated how lucky we are A) So many players turned out good and B) They worked well with Arteta.
Do I Trust The Process?
Yes, but that's not what I am trying to say here. I do trust that Arteta is really the only person who could make this work. I do give Arteta credit and praise for the way he acted so far. I will even defend him and justify his actions, even if some choose to see this as "making excuses" for him. I am fine with that?
This season in specific, and for many reasons, even if we don't qualify for the Champions League, I give Arsenal an 8.5 out of 10, closer to a 9 than an 8.
And I give Arteta in specific a 10 out of 10.
Next Season, However
Arteta navigated the dumbing of contaminated water amazingly. He still has a few more players to sell, and a few to bring in. But, getting 4th while dealing with these changes was done right. Next season is different.
Next season I can't justify the sleepiness in matches due to the changes, that's over. We have a starting XI that requires at most 2 changes. Should Arteta be provided with those two changes, I will be judging Arteta a lot tougher.
---
---