The Amazing Story Behind Frank Rijkaard's Rise and Fall: Pre-Barca Years
Whenever I revisit certain stories that I often witness live, I encounter certain details that are important and yet I missed where I was living through those stories. Like any movie or novel, a second watch or read will always bring you more information than you immediately saw/read. It's almost guaranteed that you will miss key information and details that you missed originally because there were following events you needed to learn about.
Those details often changed my first impression of a person or an event, or at least add another dimension to it that didn't exist. For example, I am currently working on a piece about Mario Balotelli and found out the effect racism and his troubled relationship with his mother, also his adoption, had on his career.
Also, when I wrote about Jack Wilshere, I learned of the effect the extensive games pressure, and physical exhaustion had on him along with the constant misdiagnosing of his injuries that destroyed his foot and most importantly his son's illness which prevented him from focusing on football for a long time. Another one I am working on is about Ricardo Quaresma and that's where I learned about the constant racism he suffered, along with his gipsy side, those factors affected his career as well as turned him into a rebellion.
In this piece, however, the case might be even stranger. We're talking about one of the weirdest coaching careers in history that saw the highest of highs but an unbelievable level of lowest of lows. This prompts me to ask:
What the hell happened to Franklin Edmundo Rijkaard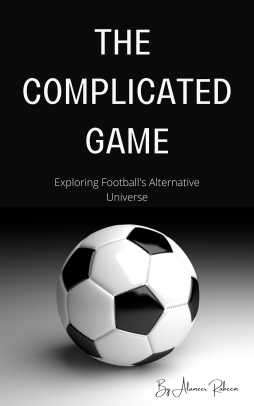 Frank Rijkaard was a great player with a great career. As a coach, he appeared out of nowhere at Barcelona, won two league titles and a UEFA Champions League title which was the second in Barcelona's entire history. This he disappeared the same way he showed up, into nowhere. Frank Rijkaard didn't get a single job offers which fit what he achieved with Barcelona after he left.
The popular conclusion many reached was that Frank Rijkaard was never a good coach but rather the credit goes to Johan Cruyff who was the one pulling the strings behind the scenes making Frank Rijkaard just a frontman. That was the only conclusion people had to explain such an enigma. That conclusion is actually half true, but to explain that, we must go back in history.
The Beginning
Considering how Johan Cruyff was the main reason behind Frank Rijkaard's arrival at Barcelona as a manager, you'd think the pair were best friends. However, history disagrees with that heavily. In fact, the pair began their relationship in the worst way possible.
Frank Rijkaard became a first-team player at Ajax in 1980. During that time period, Ajax was in control locally but lacked any continental success, unless you count the UEFA Cup Winners' Cup.
In 1984, Johan Cruyff arrived at Ajax as a coach which started a decline in the club locally. Ajax won two local cups and the aforementioned UEFA Cup Winners' Cup but lost the league four times in a row.
In his book, The Barcelona Legacy: Guardiola, Mourinho and the Fight For Football's Soul, Jonathan Wilson says that during Cruyff's fourth season with Ajax as a coach, Rijkaard got into a dispute with Cruyff in which he was quoted saying "F*** you and your eternal whining,". It was an intense dispute that Rijkaard stopped showing up at training. When asked about it, Rijkaard said that he would remain at home until either he or Cruyff leave the club.
Cruyff stayed another year, but Rijkaard left for Sporting CB and then on a loan to Real Zaragoza before being picked by AC Milan in 1988. In AC Milan, Rijkaard lived the best years of his career, winning two UEFA Champions League titles and two Serie A titles. He then returned to Ajax for two seasons, where he won two league titles and another UEFA Champions League title before retiring in 1995.
Post Retirement
Rijkaard apologized to Cruyff and their relationship was fixed. Not only was the relationship fixed but it turned out that Cruyff always liked the way Rijkaard understood the game. So much so that he nominated him to be Guus Hiddink's first assistant in the Netherlands' 1998 World Cup quest, and later he nominated him to be the coach of the Netherlands', which he became for the two years that followed. Rijkaard promised to win the 2000 Euro or he would retire. The Netherlands lost in penalties against Italy in the semi-final and Rijkaard resigned after the tournament ended.
At this moment in time, Rijkaard's managerial experience consisted of 9 matches as assistant to Hiddink and 24 matches as a coach to the national team. That's 33 matches in total which is fewer games than a single season. It should be pointed out that Netherlands' football world as a whole suffers from nepotism as managerial jobs are mainly reserved for ex-top players.
After the 2000 Euro, Rijkaard spent an entire year without a job until he got an offer to coach Sparta Rotterdam. Sparta Rotterdam wasn't a big team in the Netherlands but wasn't a small club either as it is one of four clubs, along with Ajax, Feyenoord, and PSV who were never relegated into the second division.
The reason Sparta Rotterdam went to Rijkaard as the club was 13th out of the 18th club playing in the first division and wanted to avoid relegation the next season. Under Rijkaard's leadership, Sparta Rotterdam was relegated for the first time in its history. Rijkaard's record with Sparta Rotterdam was 0.7 points per game and he was jobless yet again for a whole year before Cruyff called him so he would coach another club going through miserable times, FC Barcelona.
Rijkaard's time in Barcelona was filled with highs and lows which we will go through in the next post.
Sources
The Barcelona Legacy: Guardiola, Mourinho and the Fight For Football's Soul
He won the Champions League as a player and manager, inspired Ronaldinho to his peak and brought Lionel Messi into the Barcelona team... so why has Frank Rijkaard disappeared from football?
European Coaches Are Happy to Jump Before Being Pushed
Sparta Rotterdam league ranking history
Frank Rijkaard's manager profile
Frank Rijkaard's player profile
---
---