The Amazing Story Behind Frank Rijkaard's Rise and Fall: The Front Man
Despite having one of the most lacklustre careers, whether with the Dutch international team or Sparta Rotterdam where he amassed an average of 0.7 points per game, Frank Rijkaard still received an offer from FC Barcelona. Even though Barcelona as a club was going through a horrible era, Frank Rijkaard is still a coach that doesn't match the club.
In fact, because Barcelona was having a hard period, it makes hiring Frank Rijkaard even less logical considering that his only previous club experience was with a struggling club that evidently got worse under him and was relegated for the first time in its history. This prompts the question:
Why the hell would Barcelona hire Franklin Edmundo Rijkaard?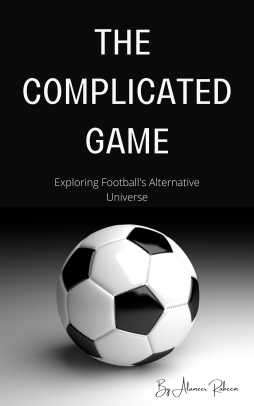 To understand what was wrong with Frank Rijkaard at Barcelona, we must first take his entire time with the club and dissect it.
The Wind of Change
Frank Rijkaard's first seven matches saw him winning two. In the same season, Rijkaard was hired (2003,2004), Barcelona made two key signings, Edgar Davids
on a loan from Juventus and a certain Brazilian named Ronaldo de Assis Moreira, or as every football fan knows him, Ronaldinho. Those signings, along with the switch to 4-3-3, Barcelona's entire fortune was changed.
By the end of that season, Barcelona signed Ludovic Giuly from Monaco and Samuel Eto'o from Mallorca. The rest is history. Barcelona won La Liga in 2005 as Florentino Pérez's El Galácticos was proving to be a stupid idea. This was followed by a double the next season as Barcelona won La Liga and UEFA Champions League for the second time in its history.
The Decline
Barcelona's good fortunes didn't continue as the club started declining tremendously in 2007, a decline that ended with a complete collapse in 2007-2008. Throughout that season lost or drew 19 matches out of the 38 matches available in the league. Barcelona was eliminated in the UEFA Champions League semi-final at the hands of Manchester United the same season.
Barcelona also ended the season 17 points behind Real Madrid in third place, the second place went to Villarreal. That season, Barcelona also gave Real Madrid a guard of honour ahead of a match where Barcelona lost 4-0 at home. Before the 8-2 loss to Bayern Munich that was definitely the most disgraceful moment in Barcelona's modern history.
In the same book I mentioned in the last post, The Barcelona Legacy: Guardiola, Mourinho and the Fight For Football's Soul, Jonathan Wilson says that Cruyff and Barcelona's knew Rijkaard was over months ahead of the moments mentioned above.
In the midseason of the 2007-2008 season, Barcelona played a training match against Barcelona B. Barcelona's main team was dominated and humiliated by the B side during that match. If you're well-versed in Barcelona's history then you already know that Barcelona B's manager at the time is no other than a tiki-taka, Cruyff, and total football loyalist, Josep "Pep" Guardiola.
Losing a training match against the junior side isn't really that rare. But, Rijkaard's case wasn't helped by the fact that the style in which Barcelona B dominated, a style that's more consistent with Cruyff's and Barcelona's entire identity, also, as mentioned above, the B team dominated the game.
After Barcelona
Around a year after Barcelona sacked Rijkaard, he was contracted by Galatasaray. His record with the Turkish club wasn't good either as he also led the Turkish club that has just won the league two seasons before hiring him into a decline. He won nothing with Galatasaray.
After Galatasaray, Rijkaard was contracted to lead the Saudi Arabian national in the nation's bid to qualify for the World Cup. He failed miserably in that quest. Not only that but he also was knocked out in the group stage of the Gulf Cup. And finally, Frank Rijkaard announced his retirement after a career that wasn't short or long. What matters is that his career included only two notable seasons with Barcelona, and those two seasons are the only two worth mentioning positively.
Now, whether writing about Mario Götze, Jack Wilshere, Alvaro Morata, and André Schürrle in the past or Mario Balotelli and Ricardo Quaresma in the future, I have made it a case to look into whether there were personal problems affecting their careers. So, let's take a quick detour, although it won't be long.
Frank Rijkaard was going through tough issues at home throughout his career which included him getting divorced. He also married his children's former nanny. However, the timing of his personal issues seems to exist after his career with Barcelona. So, my judgement, unless something new is learned, his personal life had little effect on his career.
The Wild Theory
Because of his unimpressive career before and after his glorious two seasons with Barcelona, an urban legend was formed about Frank Rijkaard. That theory stated that Cruyff was the actual manager throughout those two years and Frank Rijkaard was merely a front man. Just a person someone who appears to be in charge but without real authority.
In a rare turn of events, this is one of the times when the urban legend is actually pretty accurate. However, this urban legend got one small detail wrong: Frank Rijkaard was a front man, but not for Cruyff. He was a front man for someone you probably never heard of:
Henk ten Cate
Ten Cate is another Dutch coach with Suriname roots just like Rijkaard and the pair had actually formed a bond. In the first part I mentioned that the Dutch have a certain level of nepotism toward famous or big ex-players, Henk ten Cate wasn't that famous or big as a player.
Henk ten Cate's entire career as a player consisted of clubs like Go Ahead Eagles and Telstar. His biggest career achievement was playing for Vitesse. Cate has no title with his name as a player.
However, as a coach, Henk ten Cate was a really self-made man as he began at the very bottom. He began his coaching career with the likes of Go Ahead Eagles and
Sparta Rotterdam. Ironically, his greatest early success came with Sparta Rotterdam painting a direct contrast image with Rijkaard as Cate actually achieved sixth place with the dutch club and even took it to the final of the domestic cup. Cate's averaged 1.4 points per game with Sparta Rotterdam which is double Frank Rijkaard's average when he got the club relegated.
Cate also led Vitesse to third place, the club's best place since the early 1900s. The rest of his career also included many clubs all over the world, all of which were small clubs. He coached in Germany and Hungary. In Hungary, he actually led MTK Budapest to the domestic cup title. Then he returned to NAC Breda and took the club to the UEFA Cup.
Cate became known as the guy for smaller teams to hire as many of those clubs reached their best form under him with small players reaching a great height of their careers. That's what led Frank Rijkaard to call him up after he began with Barcelona.
You'd be surprised by how much credit for Barcelona's achievement goes to Henk ten Cate. However, much like Rijkaard, Henk ten Cate's career took a south turn after Barcelona, but more on that in the last part of this series.
---
---