The Amazing Story Behind Frank Rijkaard's Rise and Fall: When You Are Not The Hero Of Your Own Story
It is incredible how a new perspective gained from revisiting a certain period and learning new information can change one's perception. Until recently, I believed that Frank Rijkaard was merely the predecessor to Pep Guardiola, who paved the way for his success. While this is still partly true, Rijkaard's impressive coaching and managerial abilities before and after his time with Barcelona suggest that his impact may have been less significant than I initially thought.
What truly captured my attention, however, was the way in which the series about Frank Rijkaard made me care about a completely different person altogether. With figures like Cruyff and Henk ten Cate also featuring prominently, I found myself wondering if Rijkaard was really the main focus of this series. In fact, by the end of it, the central question seemed to be:
Who the hell is Henk ten Cate?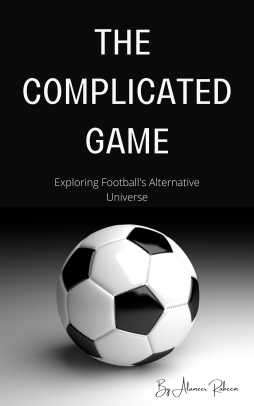 In the previous post, I spoke about the career of Henk ten Cate before Barcelona and how he was easily a better coach than Frank Rijkaard. In this post, we will go through what happened after that.
The Second Man
Frank Rijkaard's decision to bring Henk ten Cate on as his assistant at Barcelona was a wise one. Ten Cate played a crucial role in developing Ronaldinho's impressive form and implementing the 4-3-3 playstyle that helped Barcelona dominate for two years. He was also the driving force behind the team's training and game plan, and he played the role of the "bad cop" when necessary. This allowed Rijkaard to be a beloved figure in the locker room.
After ten Cate left Barcelona to manage Ajax, and the team's decline began. While there were many factors behind this decline, it's worth noting that it began right after ten Cate's departure. The team's first team lacked order and began to suffer from bad formations and tactics. Many believe that ten Cate was practically the coach, which is why there was an urban myth that Johan Cruyff was actually in charge and Rijkaard was just a frontman.
So, why hasn't ten Cate been in charge of top teams since his time at Barcelona? While his time at Ajax ended in failure, he did help lead Chelsea to the UEFA Champions League final during his tenure as an assistant to Avram Grant. However, he was fired when Grant was sacked. Since then, ten Cate has mainly coached in Asia, including China, Qatar, and UAE.
However, ten Cate's role in Barcelona's success cannot be underestimated, and his influence on the team was clear during his time there. While he may not have achieved the same level of success since then, his contributions to Barcelona's dominance will not be forgotten. But, why wasn't he a coach for any top team?
The Bad Cop
Henk ten Cate's bad cop persona at Barcelona wasn't just an act; it was a reflection of his confrontational, loud, strict, and often unpleasant character. He had a knack for stirring up trouble, and it seemed to follow him wherever he went.
After his time at SBV Vitesse, where he was famously sacked by president Charles Aalbers for his strained relationship with the players, ten Cate took on coaching roles at smaller teams, including in Hungary. However, his explosive temper was still a problem. During a match against Sparta Prague, while coaching Sparta Rotterdam, he was caught on camera screaming, cursing, and visibly angry, causing the club's executives to intervene.
Despite his talent as a coach, ten Cate's personality proved to be a liability throughout his career. His confrontational nature and tendency to create conflict may have served him well in the bad cop role at Barcelona, but it ultimately limited his opportunities to coach at higher levels.
I had to sack Ten Cate because there was such a bad relationship between him and my players.
Vitesse Arnhem, president Charles Aalbers
Henk ten Cate is a coach who has often been described as a "Great coach, despicable human being." This is a sentiment echoed by players who have worked with him across several teams. Heracles' skipper Hans Voskamp, Sparta Rotterdam striker Dennis de Nooaer, and NAC Breda's midfielder Jeffrey van all share this view. Even at Chelsea, ten Cate's relationship with players was tumultuous, as evidenced by his bust-up with Drogba.
Moreover, ten Cate's abrasive personality extended to his relationships with his own staff. At NAC Breda, he had constant conflicts with team director Cor Bloks and physiotherapist Jan Lukx. The latter was so affected by their daily spats that he needed two years of therapy. Ten Cate also had several disagreements with the board during his time at Ajax, where he vehemently opposed the sale of Wesley Sneijder and Ryan Babel. Despite the board's insistence that the sales were necessary, ten Cate refused to budge.
Ten Cate's penchant for confrontation and discord was further exemplified during his stint at Chelsea. On his first day, he refused to participate in a locker room tradition called "the initiation song" where new players sing a song of their choice, William Gallas described the initiation song as the worst moment in his career. This caused an uproar among the players. Ten Cate also got into a big fight with team captain John Terry ahead of an FA Cup match against Tottenham, requiring the intervention of other players to calm things down. His tendency to get into conflicts with anyone at any moment made him a fitting second-in-command, despite his impressive tactical knowledge.
Ironically, Henk ten Cate's tactical prowess made him more than qualified to lead any top team. However, his abrasive personality often proved to be his downfall. His separation from Frank Rijkaard, whom he worked with as a second man, was the worst thing to happen to both men's careers. What's fascinating is that Henk ten Cate's story is so intertwined with Frank Rijkaard's story, making him the main character in Rijkaard's career.
---
---