The Americanization Of Football: "We Own Your Game"
European supporters talk about, 'We don't want these [foreign owners] in our game, this is our game, you guys don't understand.'
"Well what do you mean we don't understand?! We own your game."
Charlie Stillitano said while addressing the prospect of top European leagues taking matches to the United States.
Welcome to my new series "The Americanization Of Football". Don't mistake this one as a continuation of "The American Experience In Football" as these are completely different topics.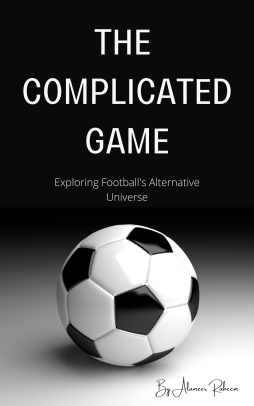 Fans were upset at the prospect of moving some league games to the United States which prompted Stillitano to say what I shared at the beginning.
We Own Your Game
"We", stands for American investors. You might not have noticed it but things were escalating for the last few years. You may recognize the European Super League. You should know that around 40% of club owners who supported the project were American investors who have gained the hostility of fans. No surprise since they were slowly doing what the media described as
The Americanization Of Football
You might have run into that term in the last few months. Last year, out of the forty top division teams in the Serie A and Premier League, 11 were owned by Americans. That's not a steady number and it could easily go up as there is still a wave of American buyers yet to purchase European. There are also American investors who have a non-controlling amount of shares they're trying to increase.
Should the current investors who share in clubs proceed with their plans, half the teams in the Premier League will be American-owned. The Serie A has currently 7 clubs that are American-owned after the club had been famously known for being owned by Italian families.
What Does The Americanization Of Football Mean? And Is It Bad?
Whenever you think of American owners, you probably think of Stan Kroenke (Arsenal), the Glazers (Manchester United), and John W. Henry (Liverpool). All of those were the first wave of American investors. It should be worth noting that we mean actual investing, basically paying for something in hopes of making a profit.
Leveraged Buyout
Most of these investments and ownership-taking were done this way. A dumb way to explain this would be, that you'd take out a loan to buy a club using the club's assets as collateral. A simple example is how the Glazers bought Manchester United while paying for the loans they took to buy it with the club's profits. Manchester took around 1.5 billion to pay the 900 million loan and its interests.
The reasons for such purchases should be obvious as acquiring a Premier League is easier and cheaper than most clubs and franchises in any sport in the U.S. The Premier League fans worldwide are bigger than any American sports team. That reflects in advertisements and sponsorships.
The First Wave's Problems With Football
The first wave has problems with the current structure of football.
That concept doesn't exist in the USA, that's why it's expensive to invest there. Clubs are always in a stable condition with little to no room for surprises.
There's no equivalence to having to be in the top 4 to qualify for the UEFA Champions League in American sports. That's why more than a third of the clubs supporting the European Super League were American-owned. That's why it looks so similar to the structure of American sports.
Project Big Picture
Since they can't change rules regarding who gets promoted and relegated nor not having a way into European football guaranteed. Project Big Picture was the best available step to control as much as they can to reach stability as it also grants them the right to veto any upcoming investments.
In Conclusion
The reason behind this post is to point out the attempts to change football and the reason behind it. Manchester United, Liverpool, and Arsenal aren't afraid of regulation, that's not the reason they're doing all of that self-preservation. They have many problems, but the main problem here is actually about stopping the second and third waves of American investments.
I will elaborate on that in the next part.
---
---