The Biggest Mistake We Make In Football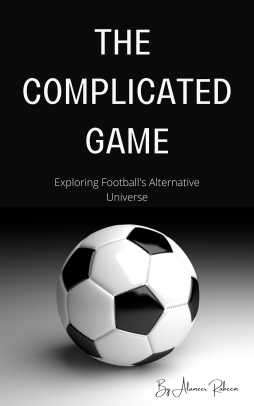 It's very often that we see news stating that a certain manager or club has missed out on signing on certain players when they were teenagers.
You see it all the time with news about how Wenger could have signed Cristiano Ronaldo or Messi. Also about how Juventus could have signed Erling Haaland for 2 million before he went to RB Salzburg.
Whenever those news surfaces, we often see the clubs ridiculed with pictures of their players who flopped as they pale in comparison.
That Is Wrong
There are trajectories that players have separately which determined how they are now. They run into specific players who inspire them, specific managers who guide them, and specific coach assistants or executives who give them certain advice.
Think of young players as different seeds for different plants. Each seed requires a certain climate, soil, and tending level to grow the right way.
Juventus As An Example
It is easy seeing how well Erling Haaland or any player that Juventus could have signed and say that Juventus would have won more matches with them. However, the reality isn't like that.
There's also a scenario where Juventus are put under pressure forcing them to field only experienced players and maybe loan Erling Haaland to Genoa or Sassuolo for a season or two stunting the growth that otherwise we Erling Haaland have at Salzburg and Dortmund.
If we assume Erling Haaland was bought by Manchester City four years ago. How many games do you think he'd have and would he have grown with the club as he did in his journey?
You won't have to look far from Haaland to figure out that answer as Haaland's ex-teammate, Jadon Sancho, was actually a City player before going to Dortmund to find more playing time as a youngster.
Mohammed Salah
Perhaps the greatest recent example is Mohammed Salah. He was purchased by Chelsea after he shined with Basel but wasn't doing well under Mourinho which sent him to Fiorentina then Roma and then he returned to Premier League through Liverpool he was an improved player who improved even more under the right manager and football style for him.
In Conclusion
Maybe Zlatan Ibrahimovic would have shined at Arsenal, but also maybe he wouldn't have reached tenth the legendary status he reached today. Same thing with Gnabry who was purchased by Arsenal as a youngster but couldn't do much he was loaned and then eventually sold before he won the UEFA Champions League with Bayern Munich and it is now Arsenal who seem to want to sign him.
We saw many youngsters fail at big clubs, we might have even seen youngsters who would have gone to be legends had they NOT started in big clubs. Bojan Krkić is a great example as he went from a player who is likened to Messi to a Japanese League player.
I think it is a mistake to consider any club as "missed out" on any top player, or at least it is a mistake to be so certain about it.
Players are human and there's no guarantee that one path would have the same result as another another path.
---
---