The Downside of the New World Cup Proposal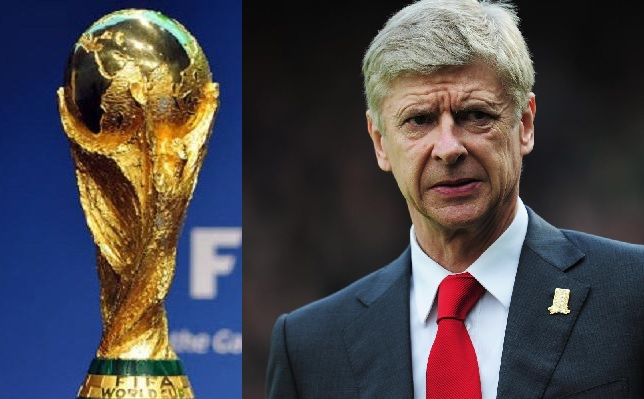 Image source
In case you haven't checked the previous post of this trilogy here's a quick description of what the football season will look like with this proposal.
The month of October will have all qualification games. The regular club season will resume uninterrupted. And then we will have international tournaments in the summer. One summer it will be the continental ones, another it will be the World Cup.
How The New World Cup Will Look Like?
The new World Cup format will include 48 teams rather than 32.

The 48 teams will be divided into 16 groups.

Each group will consist of 3 teams

Two teams qualify from each group into the knockout stage

The knockout stage will start with 32 teams
A Familiar Tone
When justifying the need for the new World Cup format Fifa president, Gianni Infantino, said that it was aimed to attract the younger generation toward watching football. You may find that tone familiar as it is the same one Florentino Pérez and co used when justifying the European Super League.
Speaking in the name of viewership and demographics as an excuse to fill the pockets of a few entities can be seen when you hear Perez say it to justify the European Super League, the same can be said about Infantino and FIFA.
It's Even Scarier than you May Think
When Infantino was questioned about whether the new model will be boring he said that there will be a rule that disqualifies participants in one World Cup from qualifying to the next.
Now, it is almost certain that won't happen. But, this really paints an idea of where the mindset is at the moment. I am not Infantino and FIFA would actually do that, just the fact that FIFA president did make that question.
I don't want to spend too much time on this point but it is rather hilarious such a rule was considered. That will create one of the two World Cups in four years to be the equivalent of the Europa League. Maybe some big countries will decide to miss the highly competitive one for a chance to win the other. In the end, a World Cup win is a World Cup win.
The Loss of Magic
I don't want to spend too much time on this point as it is obvious to everyone, it is after all the go-to argument against the idea. When you have something magical happening, you devalue it by doing more of it. It really is not that complicated of a point, to be honest.
The System Itself
As I mentioned the start of every World Cup will consist of 16 groups, each will have three teams. That system is filled with chances for match-fixing adjacent actions.
Each team will play two games, which could leave the possibility of two teams who could easily qualify when facing each other with minimum effort as the third team will have nothing that it would be able to do other than watch from the sideline. An example of that would be the Disgrace of Gijón which saw West Germany and Austria fixing their match to knock Algeria out.
Is the Addition worth it?
It is very possible that the extra 16 national teams to be added will be the same teams leaving after the two matches in the group stage. We are also more likely to witness games as we saw in Europe qualifiers for the World Cup where teams like Germany, France, England, Croatia, and Spain just thrash their weak opponents.
Venues and Host Cities
In the last World Cup, there was a total of 3,031,768 attendance, the average per match was 47,371. Imagine the attendance with 16 extra teams. While the current system will also have 16 games happening in each group stage per round, more facilities, hotels for squads, and protection will be required per team.
There are a few countries that could realistically host 48 teams stadiums-wise, especially those with good leagues, not many cities can withhold the addition of people in terms of accommodation. You may think of a country like England, Germany, the USA, and maybe France.
But realistically, you can't think of many countries that could host such events and maintain order. The list of countries able to host will be a very limited one. In the end, we might be talking about a handful of countries being the hosts of the World Cup and benefiting from its revenues.
In Conclusion
This is perhaps the easiest part of the three to write as the disturbance of any already-working model is easy to find flaws with. We can't close an eye to the very possibility that this is yet another jump by FIFA to have a better grip of the football world and continue its corruption and money-making schemes.
We also can't close an eye to people speaking in FIFA's name in support of the project not giving full answers and having some odd statements as disqualifying teams who play in a World Cup, not playing the next. We also can't ignore a system that opens the possibility for match-fixing and is overwhelming to host.
---
---