The Emotionally Tragic Story of Alexander Hleb: Leaving The Comfort Zone
Some people attributed Alexander Hleb's exceptional abilities on the ball to him taking ballet when he was younger. The reason he did that is because he always had a bad problem keeping his balance. Taking ballet is that uncommon as that's also what Steve Young, the quarterback of the San Francisco 49ers, did as well for the same reason.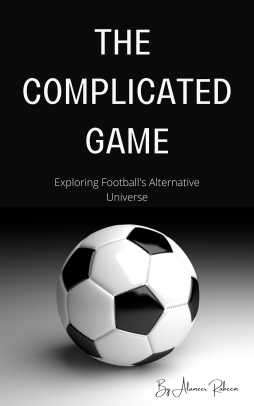 Overcoming the Doubters
Alexander Hleb not only proved the doubters wrong, but he did so in a time period where it was exceptionally difficult to do so as we're talking about the Premier League in the mid-2000s. In terms of football technique, that time period might as well be ancient as the Premier League was all about pace and physicality. Arsenal itself had a squad of exceptional physical force.
In Keane & Vieira - Best Of Enemies TV Programme, Roy Keane spoke of how intimidating the Arsenal squad looked standing in the tunnel, especially in Highbury's tunnel. In that tunnel, according to Keane, Arsenal players looked like giants. It should also be noted that this was also the reason Keane used to initiate fights in the tunnel with Patrick Vieira, to show his teammates that there's no reason to be afraid by fighting with the biggest guy in the tunnel.
Amidst such an environment in Arsenal and the Premier League overall, Hleb looked like an outsider, much like José Antonio Reyes and Cesc Fàbregas before him. Also, like Reyes and Fàbregas, he managed to convince the English Premier League fans that there are other skills and attributes that are just as important as physicality.
After three great years with Arsenal, the villain of the story showed up, Pep Guardiola.
Leaving Arsenal
This is the moment that started this entire series for me. It is the moment that Alexander Hleb still doesn't understand to this day. Barcelona was always Hleb's favourite club growing up. However, at the same time, he was very happy at Arsenal. He loved Wenger very much, he loved his teammates very much, the fans, and the atmosphere. So, why leave?
Hleb says that his agent and the immediate surrounding told him that the transfer is a chance that comes once in a lifetime. They told him that since he loved Barcelona his entire time, then what was stopping him? They said that he shouldn't be content with where he is, he should enter a new challenge, revolt against his comfort zone, travel, and piss against the wind and all that motivational bullshit.
Hleb gave in to what his agent and friends were saying, and "gave in" is the keyword here as he never used the word "convinced" when talking about that incident. He wasn't convinced, but he cave in.
Before the transfer, Hleb was on a nice vacation where he was fishing when Wenger called him and said that he wanted him in the team. According to Hleb, in various interviews, he cried at that moment and didn't know what to do, he was truly lost and confused. So much so that before the deal went through, Hleb called Wenger to ask about the possibility of calling off the deal. Wenger of course said it was too late.
As for Hleb, he never blamed Guardiola for his failure, but instead said that he had personal problems and that he was acting like a teenager at the beginning and that he should have been more professional.
Guardiola Was Not The Problem
Hleb is correct, Guardiola wasn't really the one to blame here. Guardiola was merely a starting coach in a disastrous Barcelona that ended the previous season so far behind Real Madrid that they gave the capital club a guard of honour. Pep Guardiola was, and still is, a great coach to many with a positive influence, but also was a negative influence to others.
This is the point of contention though because we could talk and compare Pep and Wenger all we want, but knowing the coaches, we know that Wenger would have managed Hleb's situation much better.
The Vagueness of the Comfort Zone
This is the sneaky concept I was speaking about in the first part. Hleb's agents and friends were urging him to leave his comfort zone and take on new challenges so he wouldn't be forgotten by winning countless titles in a club that while it was in a disastrous place, it was still in a better place than Arsenal at the time.
Barcelona wasn't only a better option on paper for Hleb because Barcelona beat Arsenal three years prior in the UEFA Champions League, but Barcelona was also a club that wasn't forced to continuously sell its best players summer after summer. Henry himself had moved to Barcelona a year prior to Hleb.
When you look at Hleb's career, you could liken his move from Arsenal to Barcelona to his move from Dinamo-Juni Minsk to BATE Borisov. He was moving forward. However, his move from Arsenal to Barcelona simply destroyed him. During his four years contract with Barcelona, Hleb left on a loan three times, and he never recovered from the repercussions of his decision. He was completely lost.
Believe it or not, Alexander Hleb retired at the end of 2019. He won multiple titles with Barcelona as it was the season of Barcelona's treble. Still, Hleb said that he shouldn't have moved to Barcelona by the end of his first season which Barcelona didn't like, hence the beginning of loans to VfB Stuttgart, Birmingham City, and VfL Wolfsburg.
Stuttgart didn't value him enough to buy him by the end of the loan. However, his time at Birmingham City included the most interesting incident. Ahead of facing Arsenal in the league, Hleb had an interview that was basically a scream of desperation. An interview where Hleb said stuff like:
Since I left Arsenal, nothing happen, and maybe that will be my point of return.
Birmingham City can't play like Arsenal or Manchester
What we do here is that we kick the ball up front and start fighting. This type of football doesn't suit me.
Sometimes 5 minutes pass without me touching the ball once.
At the end of the interview, he jokingly said that the Birmingham City shirt with his name on it should be replaced by an Arsenal one.
Hleb said that he regretted leaving Arsenal many times at various points in his career. He said it in 2009, 2011, 20016, 20018, and 2020 just to name a few. Every time he tries to move to Arsenal and fails, he would try Stuttgart and when that fails he would resort to BATE Borisov. Between his move to Barcelona and eventual retirement, Hleb joined BATE Borisov as a player 4 different times. That's the greatest of regretting a move you will ever find.
That's what happens when you think of the comfort zone as a bad thing. But, more on that in the final part of this series.
Sources
A tribute to eternal Arsenal cult hero Alex Hleb, an ugly beauty lost in time
Arsenal History: Where Are They Now? Alexander Hleb Edition
Keane & Vieira: Best of Enemies
Alexander Hleb opens up on his one big Arsenal regret and why he cried before joining Barcelona
'I cried when I talked to Arsene' - Hleb still doesn't understand why he left Arsenal for Barcelona
Alexander Hleb: "I regret leaving Arsenal for Barcelona"
Arsene Wenger made me a star - I should never have left Arsenal, admits Alexander Hleb
Hleb sparks Blues fury by requesting an Arsenal shirt in TV interview
Hleb – I still don't understand why I left Arsenal
Comfort Zones: An Alternative Perspective
---
---