The European Super League Is Much Worse Than You Think
How bad is it? Well, it would have signified the end of football and started a decline in quality.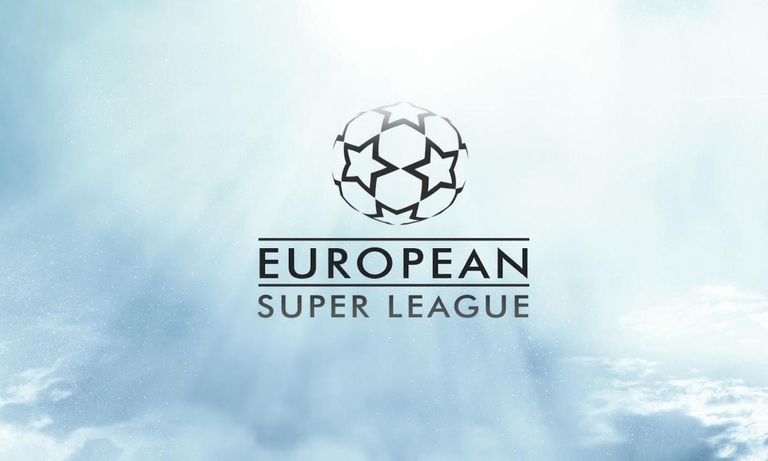 Image source
When the European Super League(ESL) started, it had a logo:


Image source
And it's true, I don't buy into the argument that those games will be boring, maybe viewers will decline a little bit, but it will remain the most-watched. I do believe it will contain the highest quality of football, however, I do argue that it won't be that for long.
Let's take a stat: The clubs that would have been in the ESL had 23 players out of 52 players in the EURO final between England and Italy that's around 45%, almost half. 72% of both finalists' starting XI played in ESL clubs. So, it's obvious that those big clubs are behind the best players in the world, and that they deserve to have all the money, right?
The Pyramid Structure Of Football.
That 72% is a very deceptive stat. The reason I am saying that is that out of 52 players in the teams, only one player started in the ESL clubs' academies, that would be Declan Rice who was released from the Chelsea academy at the age of 14. Other than him, no other player started in ESL clubs' academies.
Players don't start their footballing careers at 16-18 years old. They start at 5-6 years. And while some start at ESL clubs' academies, very few to none end up on the first team.
FC Barcelona For Example
Among all ESL clubs, FC Barcelona has the best academy. But, even in its golden age, the FCB academy couldn't bring out more than two players to the first team annually. The rest are either released or loaned out.
Players' Origin
Out of the 52 players, only 14 started in the first division of either the Premier League or Serie A.
Most of the players you see playing at the top level started out in faceless, nameless clubs. You might associate Cristiano Ronaldo with Sporting Lisbon, but, he was playing youth level at Andorinha, a tier 5 club in Portugal located on an Island called Madeira.
Iniesta was lucky enough to play for Albacete Balompié for 4 years before joining Barcelona's academy. I could go on forever, Mbappe's start wasn't at Monaco but rather a club called Bondy until he was 15. Pirlo started at Brescia Calcio.
Just pick 10 players in the top-level players and you will see how many, if not all, of them, started in clubs that aren't even the top clubs, but not even in the first division.
Now, a new stat: 73% of players who played the Euro final started out in the second division or below. Including some from the amateur leagues.
The Bottom Of The Pyramid Is The Source Of Football
Many of the bottom clubs survive year to year thanks to being a part of tournaments that include big names. They're located in places that aren't popular, that is the case with Cristiano Ronaldo's first club. With 18-25 games, the revenues for these clubs would decline either due to the big clubs leaving such tournaments or people opting to watch the ESL instead.
That is evident when you see how many clubs seized to exist due to the pandemic. Leave those clubs to fend for their own and you will no longer have clubs like Ridgeway Rovers and Fletcher Moss Rangers F.C. to bring Harry Kane and Marcus Rashford from.
If players only had ESL clubs or first division clubs to start, we wouldn't see most players we see today or at least 72% of players who played the EURO final.
Players can't just opt to play football at the ESL clubs' academies as they have geographical restrictions. As I mentioned, many start their football dream at the age of 5 or 6, and if they leave slightly far, that would disqualify all the poor people from having their kids attempt to become professional footballers.
In Conclusion
When I say that the European Super League would destroy football, I don't mean it in a sentimental way. Lower divisions will slowly die out turning the game into an elitist corner. It would disqualify all the poor people unable to travel to those elitist corners.
The ESL is what happens when you put a person from the ice age in front of a laptop. They wouldn't mind if you take out the RAM, Memory, Drives, or USB portals just so it would look nice. It might run for a short period, but soon it will break.
The people who would opt to watch the ESL and the people working to make it are simply unqualified to make that judgment.
The ESL is irreversible damage. Once the smaller clubs are gone, they're gone. Without a form of competitive football at a young age, no player would survive competitively, unless the quality of that competitiveness would decline. Something that, in my opening, is going to happen.
That would make the motto "The best clubs. The Best Players. Every week" merely a meaningless slogan.
---
---