The Illusion of Messi's Return: Why Alemany is Leaving Barcelona
The main problem that occurs when a troubled club unexpectedly loses its key officials before a crucial stage of the season is that people assume that what has been announced is indeed what happened. They believe that the troubled club has truly lost its key officials without any prior notice before a critical stage of the season. They assume that the announcement is the actual event, and the surprise was indeed a real surprise.
Barcelona may be one of the most troubled clubs in the world, and almost every stage of its season is critical, often described with phrases like "bottleneck" and "dangerous curve." Mateu Alemany was one of its most important and influential officials, perhaps even more so than Laporta himself. However, his departure was certainly not "without any prior notice."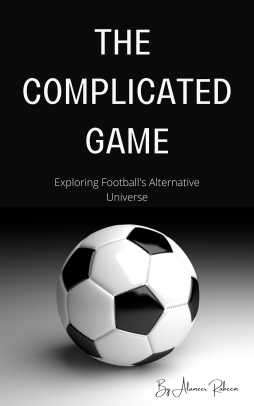 A Goal For The History
The snowball started rolling from almost the very first moment. Alemany was not given any budget to build his own team as he did in Valencia and Mallorca. Initially, the veteran Spaniard believed that the club's lack of resources was what led to the overall cost-cutting measures, including the team led by assistant coach Xavi, which was also built on a modest budget. He also thought that resorting to temporary solutions, rather than more sustainable options, was for the same reason.
The resources were indeed limited, and it had a direct impact on all the club's financial dealings. However, what Alemany failed to realize was that his own presence might have been one of those temporary solutions. The reason was not that Barcelona did not need his services in the future, of course. In fact, the club's ability to spend and make transfers in the upcoming transfer market would decrease compared to the previous summer. But the main reason, as described by a source close to the club to "The Athletic," was that Alemany was seen as a "crisis manager" or "manager of tragedies" in literal translation.
Stripping Alemany of his human resources, scouting teams, analysts, and researchers, granting Xavi and Laporta near-absolute power in determining the club's signings, all of this pushed Alemany to the sidelines in several important matters, as if his opinion did not matter unless it was related to money, and money alone.
Over time, Alemany's role in Catalonia took on a gloomy and bleak tone. Even the technical matters that had financial implications for the club, his opinion was marginalized, and his objections were not taken into account. One prominent example was the decision to renew Sergi Roberto's contract, a player who hadn't made significant contributions in the past six seasons, especially since his historic goal against Paris. However, Xavi's desire to keep him settled the matter.
The same pattern repeated with the renewals of Jordi Alba, Sergio Busquets, and Dembele. Alemany did not see the merit in pursuing a player who openly blackmailed the club for an exorbitant salary after being absent for more than three full seasons. Even when the renewals took place, the sporting director of Barcelona was not satisfied with the terms, especially the €50 million release clause, which he believed would cause constant headaches. It seems his expectations will come true after the recent news about Tuchel's desire - Dembele's former coach at Dortmund - to exploit the clause to sign him for Bayern Munich.
Everything became clear to Alemany after a few months, and with his known honesty and directness, he reached a verbal agreement with Laporta that granted him the right to seek a better opportunity. The situation continued as it was until that opportunity came in the form of an irresistible offer from Aston Villa, coinciding with the final straw that broke the man's back.
A Bird In A Cage
The matter is straightforward at its core, and unlike Alemany's decision to leave, it doesn't require any introductions. Barcelona does not have the financial capabilities to bring Lionel Messi back to Camp Nou, nor is it even close to achieving that. This is not a surprise. The surprise for Alemany was Laporta's insistence, along with some board members, on subtly promoting the return of the "Bulga," an infection that spread to the team's players, especially the leaders: Busquets, Alba, and Roberto.
Here, Alemany felt that the matter went beyond technical marginalization to media entanglement. When the news spread, the media found no one more worthy and trustworthy to ask about it than Alemany. While the man was struggling to find a way to renew contracts for Gavi, Balde, and Araujo, journalists and reporters were asking him about Messi's return.
It is important in this context to reflect on his statements about the matter before the match against Rayo Vallecano in La Liga, the caution and coldness that enveloped them. As expected, it disappointed many of the club's fans after Laporta gave them an ill-considered hope and played with their emotions, perhaps as a distraction from the Negreira issue.
The irony of the situation is that if Messi's return had been possible, there would have been no one else capable of accomplishing it besides Alemany. He was the only person in all of Catalonia who had a good relationship with Javier Tebas, the president of La Liga, who in turn welcomed Messi's return because the two were part of the same electoral campaign for the presidency of the Spanish Federation in 2007.
All of this cannot be compared to Alemany's original and most crucial role, as the brightest, smartest, and most attentive administrator to legal details in Laporta's board. This is what allowed him to spare the club from many troubles and legal loopholes in the contracts he made during the past period, including contracts known in the media as "economic lifts."
Of course, all of this seems familiar for three reasons. First, Alemany's departure makes him the third person to leave Laporta's administration in its first year, following the departure of the economic director, Jaume Giró, and the executive director, Ferran Reverter. Second, the scene of consecutive resignations has repeated before with Laporta during his first era, before he openly admitted to using the club's resources to finance his media war against Rosell and Bartomeu, both of whom had resigned from Laporta's board.
The third reason, which concerns us here, is the recurring mention of marginalization as a major charge directed at Laporta. After his resignation, Reverter clarified that despite being the club's executive director, his opinion was not taken into consideration in the sponsorship deal with Spotify.
He believed that Barcelona could have obtained a higher amount, especially if the club had decided to divide the rights of sponsorship, such as naming rights, shirt sponsorship, sponsorship of the "Espai Barca" project, and others, into separate contracts for different sponsors instead of selling them all in one large deal. Simply put, this would mean more profits.
This approach - dividing sponsorship contracts - carries a lot of weight because it was the same approach that gave Manchester United unprecedented financial power over clubs worldwide, including Real Madrid and Barcelona, during Ed Woodward's tenure. The American economist opted to replace global sponsorship deals with transcontinental companies with dozens of smaller contracts with local partners in a greater number of countries.
This gave each partner an advantage that no one else could compete with within the boundaries of their own country. All those smaller contracts accumulated a much larger total amount than what Manchester United would have received from one large contract with a global partner.
The Dilemma of Trust and Competence
According to the statement issued by the club at 11:15 AM last Tuesday, May 2nd, Alemany is committed to completing the club's work in the transfer market during the upcoming summer before his departure, suggesting that he may work for two different clubs in the same summer if the details of the contract with Aston Villa are finalized soon.
This work will include renewing Dembele's contract once again and fulfilling his promise to Xavi by signing Yannick Carrasco, the 29-year-old Atletico Madrid winger, as an additional option on the left side. This might push Ferran Torres to accompany Alemany to the Premier League. Even though he will be leaving, Alemany may help Barcelona overcome the consequences of an impulsive and ill-considered decision made solely by Laporta, which involved spending 55 million euros in instalments on a player like Torres who didn't fit the team's needs, even if he was exceptional in other tactical contexts.
The most important aspect is that the shock and surprise in Catalonia may prevent everyone from realizing the significance of that moment and its impact on Laporta's management and the coaching staff in the future. Despite being marginalized in many decisions, Alemany played a pivotal and influential role in what has been achieved so far, making his replacement process potentially the most difficult ever, especially when you consider that Laporta might bring one of his trusted friends, Anderson Luis de Souza, or "Deco."
Initially, newspaper reports pointed to the name of Antonio Cordón, the former sporting director of Real Betis, as one of the reasons behind their performance surge in recent seasons under the leadership of Pellegrini, despite the almost non-existent financial resources.
Cordón came to the Andalusian team based on a recommendation from the Chilean coach himself, following their successful partnership at previous achievements with Villarreal. Cordón had been working with Villarreal for sixteen years, starting in 2000 as a beginner scout before gradually advancing through the ranks to become the sporting director.
The repeated confusion regarding Cordón lies in some people attributing Monaco's achievement in the 2016-2017 season to him taking up the position of sporting director during that season. However, the truth is that he was continuing the legendary work accomplished by Luis Campos in the three previous seasons. Afterwards, Cordón moved to Lille to assist them in winning the title before Paris Saint-Germain decided to deprive their opponents of his services by signing him.
https://twitter.com/BarcaTimes/status/1653502082513621006?ref_src=twsrc%5Etfw%7Ctwcamp%5Etweetembed%7Ctwterm%5E1653509352328687622%7Ctwgr%5E2690310410ace8c8b0b1848bfee2eecbe85567ff%7Ctwcon%5Es2_&ref_url=https%3A%2F%2F1-a1072.azureedge.net%2Fmidan%2Fmiscellaneous%2Fsports%2F2023%2F5%2F10%2Fd988d987d985-d8b9d988d8afd8a9-d985d98ad8b3d98a-d984d985d8a7d8b0d8a7-d8b3d98ad8b1d8add984-d8a3d984d98ad985d8a7d986d98a-d8b9d986
The real and most significant achievement of Cordón in his career, alongside his tenure at Betis, came when his smart signings helped Pellegrini first in capturing him from Malaga and then in building a successful team at Villarreal under his leadership. They reached the Champions League semi-finals in the 2006 season before narrowly exiting against Arsenal, and they finished second in La Liga at the end of the 2007-2008 season, surpassing Barcelona, who finished third, by a full ten points.
During his 16 years at Villarreal, Cordón was credited with discovering talents like Cazorla and Godín, in addition to identifying Rodrigo as a promising player from Atletico Madrid's academy and later selling him back to the same club for a fee of around €20 million after just one season with the first team. In an interview with Marca in 2018, Cordón predicted a bright future for the Spanish midfielder in Atletico and his succession of Busquets in the national team for many years to come.
In short, the man achieved a considerable amount of success wherever he set foot, which makes the inclination towards "Déco" a dangerous indicator since he has never worked as a sporting director before and has no previous experience in any administrative role within any club, except for his current position with Barcelona as their chief scout in Brazil.
This repetition of Abidal's tragedy suggests that Barcelona is not destined to learn from its mistakes, as if all those consecutive dangerous curves have pushed them into an endless cycle of the eternal conflict in football between trust and efficiency, a conflict whose outcome is already known to everyone, especially in Barcelona.
Sources
Mateu Alemany: Why he's leaving Barcelona, why it matters and who might replace him
Why and when is Barcelona director of football Mateu Alemany leaving the club?
Messi, Busquets, Aston Villa – The reasons behind Mateu Alemany's Barcelona exi
Bayern Munich boss wants to sign Barcelona superstar
Mateu Alemany: Aston Villa finalising deal for departing Barcelona director of football
Outgoing Sporting Director Alemany And FC Barcelona President Laporta Reportedly Clashed On Messi Return
Mateu Alemany asked about how the Leo Messi return is going
FC Barcelona statement
The reasons Ferran Reverter is leaving FC Barcelona
The signings Mateu Alemany will make before leaving Barcelona
Barcelona Director of Football Mateu Alemany hoping to tie down Barcelona star before departure
Details revealed of Deco's prospective contract as Barcelona's Director of Football
Barcelona consider ex-player Deco for sporting director role - sources
FORMER REAL BETIS DIRECTOR TIPPED AS FRONTRUNNER TO REPLACE MATEU ALEMANY AT BARCELONA
Barcelona knock on Antonio Cordon's door
Luis Campos is a transfer 'wizard' who has made $900m profit and thwarted PSG twice
Antonio Cordon: Lemar has it all and will be one of the best in Europe
---
---