The Portuguese Experience in Football: The Anti-Mourinho Influence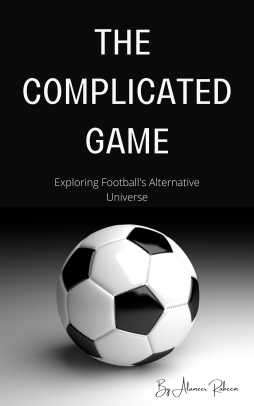 In the previous part I talked about how Mourinho's background and success with Porto started a movement of people following his style of football to the point of exaggeration that it became no longer about clubs playing football as much as it is about stopping the opponents from playing.
Today, we're going to dive through the opposite movement.
Benfica
Benfica led the charge against the Mourinho school of playing. Their style was more about possession and depriving the opponent of it. All of that was happening during a time period that was very difficult to get through. Portugal's football had many problems.
The population was very low as Portugal have around 10 million people as their entire population.

Portugal's economy as a whole was also very weak, at least compared to surrounding countries.
What the latter point means is that while Portugal as a nation is very crazy about football, they always lacked the money to spend on the football infrastructure. Simply put, Portugal's ambition was hit by the reality of limited options and limited funds.
To paint a picture of how bad the infrastructure is we need to realize that there were many managers who have to share a training pitch with two other teams. That's 22 players and a bench stuck in a third of a football pitch. Pep Guardiola and Diego Simeone actually had a segment of training with similar ideas to that but in Portugal, that was all they had. Still, it games similar results of handling pressure and space as it did with Guardiola and Simeone.
Those difficult circumstances on one hand and Mourinho's momentum on the other helped develop football schools and academies quickly.
Now, there are many managers who study football at college now with the stigma of learning about school in college as a manager is not mocked as much anymore. Of course, it is still mocked in England because English smugness is a side effect of English ignorance. Now, also most managers study their opponents.
The result that is Portugal has the highest number of managers in the top 5 leagues with the exclusion of local managers of course. I.E, Portuguese is the biggest nationality of managers in Frence after French managers.
Versitility
While the movement w started with Mourinho, Mourinho's style is no longer the only one or even the main one but one of many. Some managers love defending, some attacking, some love possession, some prefer counter-attacking, etc...
It may seem like a small deal as that's the situation with most managers, but what Portugal's case special is that other countries have a scale of the same style. For example, most Italian managers have a defensive based style, most Spanish managers are on the tiki-taka scale, and the same with Dutch managers and total football.
What that versatility does is that it creates a Portuguese coach for every style your club plays. Yes, there aren't many Portuguese coaches at the very top, but on the B level and lower, they outnumber all other nationalities.
Portuguese managers are most familiar with Portuguese players when starting, that's the reason we have a club like Wolverhampton Wanderers F.C. exists. Simply, put, Wolverhampton Wanderers F.C isn't the start of the trend, but a result of it.
Back to Benfica
Not many people are aware that Benfica lived in a similar situation to Arsenal after they had built a new stadium. Benfica had theirs built in 2003, however.
Benfica was ravaged by debt before a businessman by the name of Luís Filipe Vieira became the president and three years later Luis decided that Benfica's only way out is the academy in a time period where Sporting Lisbon's academy was viewed as the best after producing Cristiano, Nani, and Quaresma and Porto was still high on European titles.
Since then, Benfica had the best academy in Portugal and is among the top 3 best academies in the world. The goals of the academy were simple.
Producing attacking football unlike what was being produced in Portugal at the time.

Scouting players from a young age.
I mean, really young. Benfica starts scouting players at the age of 7 to 8 years old. Many of whom join the academy and sever ties with family at the age of 14. Benfica as a club was inspired by Dutch football but the academy players are trained in a completely different style to that in Dutch clubs.
For example, Ajax academy believes that the academy players shouldn't play under pressure. Ajax only judges the first team players based on results and performance. Benfica however, the moment players join at 14 years old, they start playing official matches as the club doesn't have the luxury to promote academy players who can't play competitively or handle the pressure as the academy players are its biggest source of income.
Other than that, Benfica's style is almost identical to Ajax's style. The same 4-3-3 across all age groups with the same style and tactics but with extra emphasis on the physical aspect.
Benfica however, has way more pitches. Benfica's academy has 9 football pitches with its director saying that they're not enough and that they need more.
The result of all of that is Benfica being the best young talent developing academy in the world making £864 Million from selling players in the last 10 years. Porto and Sporting's academies are still active of course.
Another benefit Portuguese academies have over the rest is their close ties with South America. But, more on that in the next part.
---
---