The Portuguese Experience in Football: The Profitable Trinity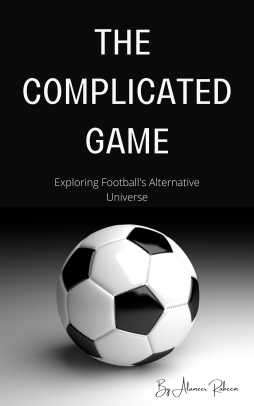 One of Portugal's clubs' greatest attributes is their strong connection to South America. A club like Benfica for example is believed to have 200 scouts working with it officially and non-officially.
Forget about the Portuguese players for a second and you will find players like James Rodríguez, Radamel Falcao, Nemanja Matić, David Luiz, Di Maria, and Jackson Martinez cost Benfica and Porto a total of 35 million euros and sold them for 203 million.
Benfica is a wild example, as not only is it the most popular club in Portugal but it actually finds talents through its fanbase. That's just people who aren't professionals in the football world but follow friendly tournaments, lower division matches, and even street footballers before informing the club's scouts. Some people do it for the money, but most do it out of love for Benfica and their desire to see a certain player representing them.
All Countries Have Young Talents, What's Special About Portugal
Obviously, Portugal isn't the only country with many talented players. However, the Portuguese clubs have two traits that the rest don't have which are concentration and the perfect mixture.
Concentration
If we look at the concentration of talents in European countries, we'd see that the top 5 leagues countries have their talents scattered across the academies. Meanwhile, Benfica, Porto, and Sporting's academies produce around 70% of the national team players. That doesn't exist in any other country with a similar level of football.
Similar countries to Portugal's situation are Ukraine, Croatia, and Chile. France's top 3 academies produce 30% of top players, Italy's produce 33%, Germany 36%, England 25%, and Spain 44%. Most of the footballing talents exist in 3 clubs in Portugal which is very important for a reason I will mention in a bit.
Add to that the fact that Portugal's top league (Liga Nos) is similar to that of La Liga with Benfica and Porto competing for the title with Sporting competing but at a lower level.
In The Last 20 Years
Benfica won the league title 7 times and came second 7 times.
Porto won the league title 11 times and came second 6 times.
Even Sporting Lisbon won the league title 2 times and came second 6 times.
The Perfect Mix
The concentration of talents in three clubs makes it very easy for clubs to scout players in Portugal. Scouts would be dealing with clubs with business models and football styles with which they are familiar which would guarantee the clubs a minimum level of quality from each signing.
At the same time, these three clubs have the luxury of being able to include players at a very young age while winning or competing for domestic trophies. Add to that, these clubs play in European competition regularly to market their players, that is the perfect mix. Young players with quality and experience are what you get from buying players from Portuguese top 3 clubs.
That's how Portuguese top 3 clubs make so much money.
How That Benefits Portugal, the National Team
When clubs find players that are talented while being aware of their academies' philosophy with acceptable first-team experience without spending too much time looking, then the result is those clubs being willing to spend big bucks for those players. And only big clubs are able to spend those big bucks, so you have many Portuguese players playing at the top level.
The end result is a country with 10 million people, a country with a weak economy has such a high level of representation in top clubs and is only two positions away from having a perfect national team.
It's also benefiting the country as a whole as Portuguese football contributed almost 600 million Euros to the national GDP before the pandemic. And we still see the number of Portuguese players in the Premier League increase from year to year, breaking the record for each year of the past 4 years.
In Conclusion
Wolverhampton Wanderers F.C. might look like a cause behind the increase of Portuguese representation outside Portugal but it is actually the result of an increase and a revolution that was already occurring before they were Premier League regulars.
Another great factor is Gestifute, the Jorge Mendes agency is pretty much handling any Portuguese players not named Bruno Fernanes. Gestifute is a players' agency that is also an empire. It was behind the marketing of Portuguese players for the last 20 years. But, that's a topic for another day.
As for now, this is how reality operates on the other side of the football. We often wonder how come Atletico Madrid would 120 million for a player like Joao Felix or 68 million for Ruben Dias, but this topic allows us to answer that by showing how there are clubs working hard to get that reputation that allows them to sell in such high numbers.
But, most importantly, it shows how that successful business model helped an entire nation in the aspect of economy and sport for the national team.
---
---