Top 5 Tuesday - Cristiano Ronaldo's Best Games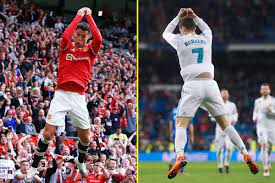 Image Source
Last week I wrote a post highlighting Cristiano Ronaldo's worst days in the world of football therefore I believe it is only fair I write this post highlighting the best days Cristiano Ronaldo had as a player. A very tough list to make considering how many perfect or near-perfect matches the player had in his career.
5- The First Professional Goal of Many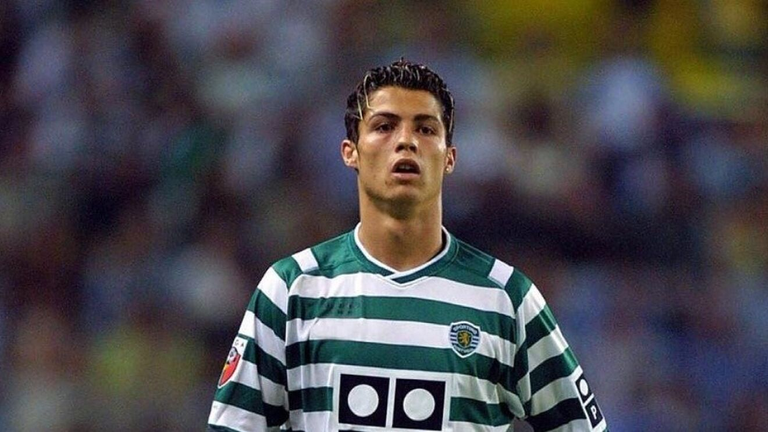 Image source
Cristiano made his first-team debut for Sporting Lisbon on the 29th of September, 2002, the season before that he became the first player to play for the club's under-16, under-17, and under-18 teams, the B team, and the first team, all within a single season. Then came October the 7th 2002.
Cristiano opened his professional clubs' goals tally in a game against Moreirense in Portugal's top league division. Not only that, he did with style ending the game with a brace in a game that ended 3-0 for Lisbon Sporting.
4- The Game That Took to a Legend Status in Real Madrid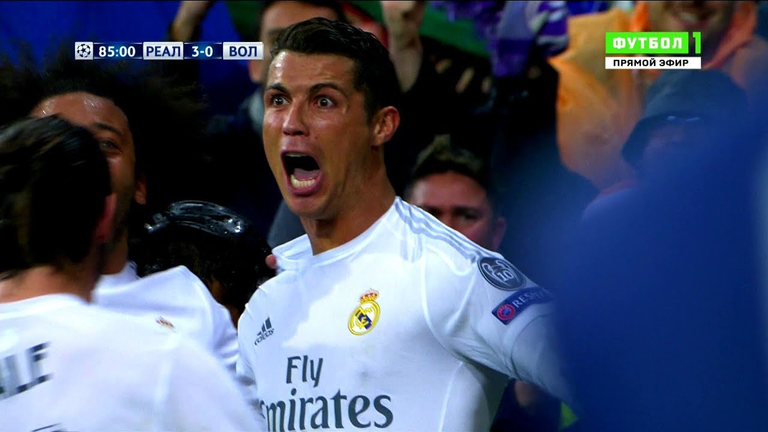 Image source
Ever since Real Madrid signed Cristiano and he was truly one of the best in the world. However, there is a game in which he showcased his legendary status and started a revolution in Real Madrid that ended with three Champions League titles: his hat trick against Wolfsburg.
The first leg match for Real Madrid against Wolfsburg in the Champions League quarter-finals didn't go well for the Spanish side as they saw themselves conceding 2 goals away in Germany and scoring none in 2016.
The media started speculating that appointing Zidane as the head coach in Real Madrid might have been a premature, sentimental move from Perez. However, that night Cristiano Ronaldo saved the French manager from an early sack with a hat trick. A game that if Cristiano did not win for Real Madrid history might have gone differently for the next three years at least.
A hat trick that kickstarted a never-before accomplished feat in the Champions League of winning the title back-to-back with three times in total. A feat that might not happen again.
3- The Game That Broke De Gea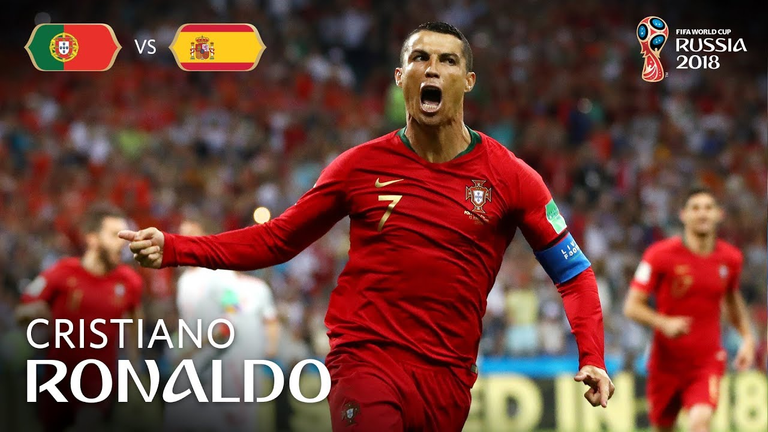 Image source
Going into the 2018 World Cup, Manchester United's De Gea was considered one of the best goalkeepers in the world. However, the Spaniard's luck collapsed as he was on the receiving end of what many global sports newspapers called "The Best Individual Performance in World Cup History".
On the 15th of June, 2018, the world saw Cristiano Ronaldo attempting to break the Spanish National team single-handily. A hat trick made of a variety of type goals. A new type of perfect hat trick was introduced that day with the Portuguese scoring a goal with a penalty, a weak-foot, outside the box shot, and capped it with an amazing, game-saving free-kick on the 88th minute.
An individual masterpiece with three goals that might have been number one today had Portugal not conceded a matching three goals on the other side of the pitch.
2- A Glorious Night Against Arsenal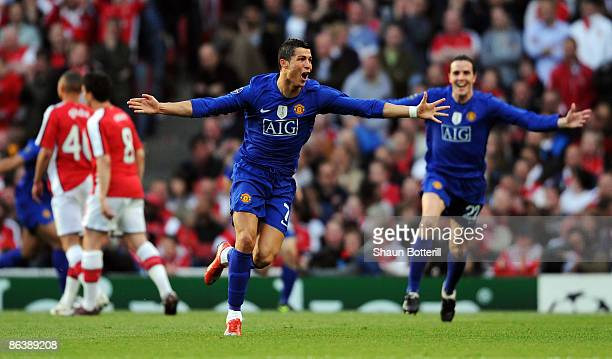 Image source
As an Arsenal supporter, this one hurts. Manchester United went into this game in the Champions League semi-final after winning the first leg game 1-0. In a game that is highly regarded as Cristiano's best game in a Manchester United kit. In that game, Ronaldo scored a brace, one of his two goals came from a superb free-kick. Cristiano also assisted Manchester United's third goal and ruined Wenger's dream.
The Telegraph newspaper picked that game and named it as Cristiano Ronaldo's best ever game for Manchester United.
Honourable Mentions
As previously stated, this was a tough list to make as Cristiano Ronaldo has enough near-perfect performances to fill in a top 50 list.
Scoring the winner, and only goal in the game, against Barcelona in the Copa Del Rey
Demolishing Pep's Bayern Munich in the Champions League
Silencing the Camp Nou as he Lead Real Madrid to win the league
Many other games come to mind, Cristiano's career is filled with these types of games, which is what makes the number one spot a double feature.
1- Ruining and Making Juventus' day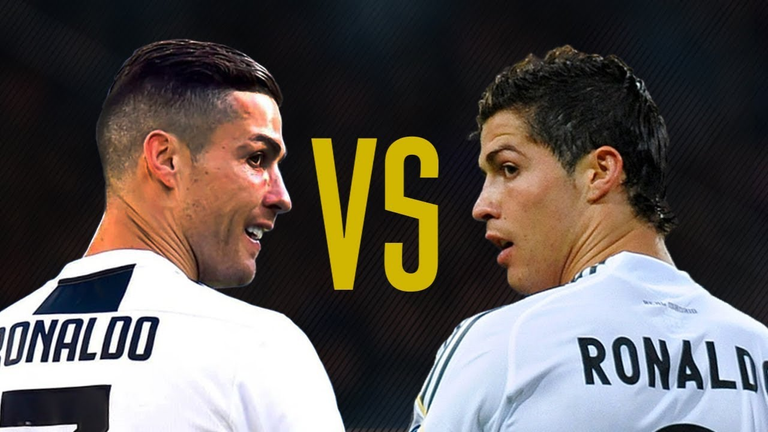 Image source
These are two different games that had both Cristiano's lovers and haters believe that he is built differently. In both legs against Juventus in the quarter-final in 2018 Cristiano Ronaldo manifested Juventus' supporter nightmares. The first one by leading a riot, with a beautiful double kick that had Juventus' supporters applauding him. A game that is perhaps the reason Juventus ended up buying him the next season. In the away game Cristiano ruined Juventus' comeback with a perfect penalty.
The second is the night Cristiano Ronaldo made Diego Simeone eat his words. After a win 2-0 against Juventus, Atletico Madrid thought they had the game in the bag. But as we learned from the very first game on this list: you can never count out Cristiano on a European night.
When asked before the game and after they had lost the first leg 2-0 about whether Juventus' supporters should believe in a comeback, Ronaldo answered yes. And on the night after, Cristiano showed why they should believe as he scored a hat trick, solidifying a perfect comeback that saw Juventus go through in the Champions League.
---
---