Top 5 Tuesday - Players Who Were Struck Hard By Social Media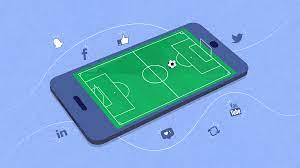 Image source
There are plenty of studies showing the effect of social media on football managers and executives. Social media also created a different impression about some players' careers in regards to reality, whether by breaking them or showing the wrong impressions of them.
When you think of memorable, painful moments in the history of football. Moments like Baggio missing a penalty, Zidane headbutting Materazzi, or David Seaman's failure to clear out Ronaldinho's shot in the 2002 World Cup, how do you think those moments would be received nowadays?
In the old days, you escape these criticisms and often bullying attitude by just turning off your T.V and not buying a newspaper for a day or two. Nowadays, there is no escape from social media. Here are the top 5 players who were attacked and mocked viciously on social media
5- Nicklas Bendtner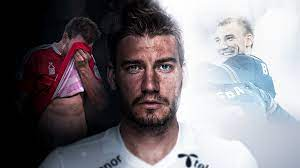 Image source
In 2010, Bendtner made a statement, that was a bit ahead of its time, that he was one of the best strikers in the world and he promised to prove it next year. When you think about it really, those were words of an ambitious player, nothing more. The only issue with Bendtner is that he wasn't one of the top strikers at the time. But those were just the words of a young player with dreams.
Relentless mockery and bullying ensued.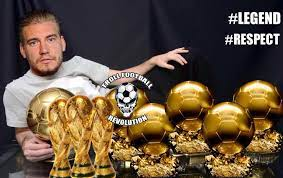 Image source
Dubbed "Lord Bendtner", the player suffered a lot mentally by the thousands of tweets, pictures, and Facebook posts. In 2015, he was still seeing those memes and called them "not funny". In 2016, he explained that he didn't regret what he said at the time but later learned that he should speak ahead of time and that he shouldn't make a statement before making it true.
A 22 years old player, made an ambitious statement and became the first target of a vicious campaign by social media. Bendtner's career might head somewhere better but social media, mockery, and cyberbullying sent his career into another track.
4- Steven Gerrard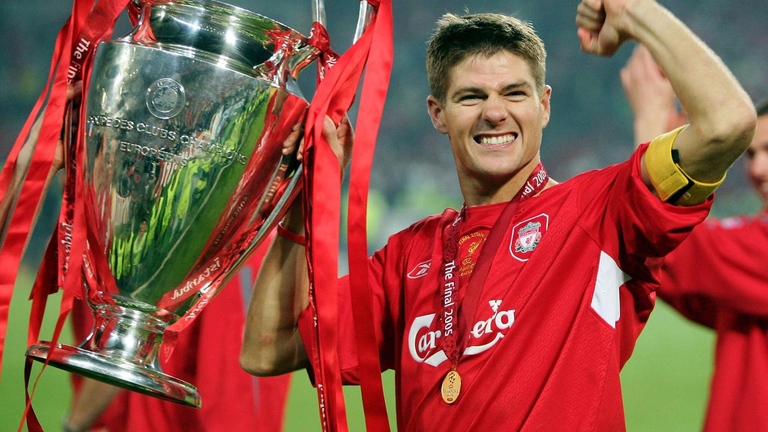 Image Source
Steven Gerrard had an amazing career, yes, it lacked a certain league title. However, he was the subject of good praises from great minds and players of football around the world. Gerrard deserved than to have the end of his career be defined by his infamous slip against Chelsea's Demba Ba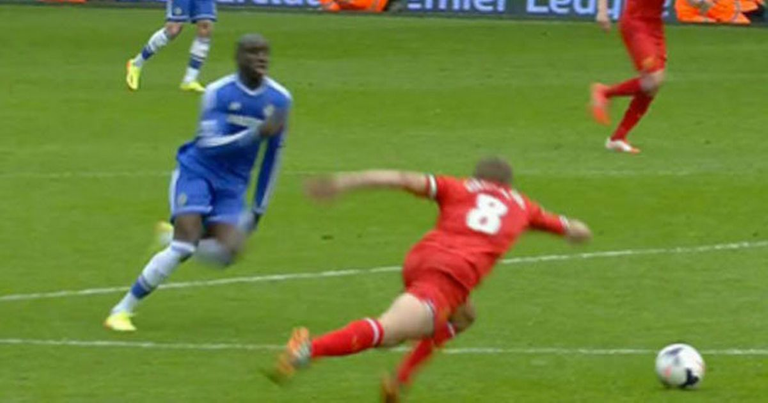 Image Source
A great career for a loyal player who had the opportunity to leave and make more money and achieve more titles but chose to say. And a slip at the age of 33 was enough for social media to declare him a failure. If you ask most people about Gerrard now the slip would be the first thing that comes to mind. If you bring his legendary status it would be mocked by "But that slip".
3- Sergio Ramos

Image source
This one is my favorite pick, to be honest. Not due to it being funny or creative, but rather the player's reaction. Ramos' penalty against Bayern Munich in the Champions League semi-final in 2012 was a strange one. For a few months, there was nothing but Ramos' penalty memes of him skying it against Neuer.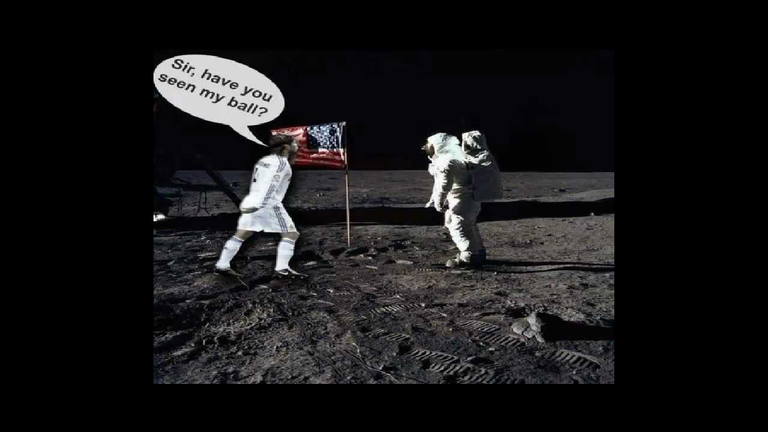 Image source
The reason the meme lost its taste is because of how Ramos responded later the same year during the summer. Ramos not only did he score a penalty but he did with a calm Panenka styled one before becoming the designated penalty taker for Spain and way down the line Real Madrid scoring a total of 5 Panenka penalties in the process. A clear statement that he is unaffected by that vicious campaign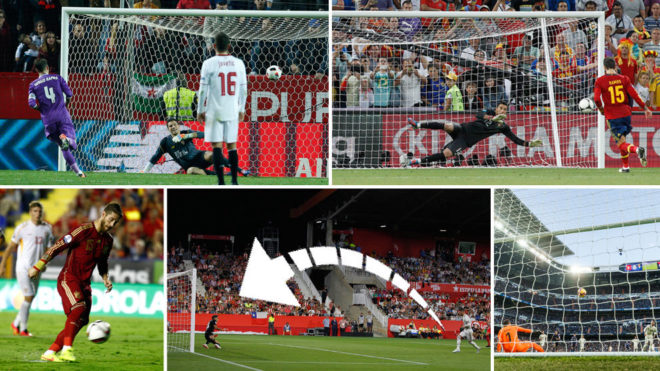 Image Source
Ramos' strong character and personality weren't in doubt after surviving such mockery and attempted-bullying unscathed. Such campaign, had it been pointed at another player, it might have destroyed him, like it did for our next pick.
2- Jerome Boateng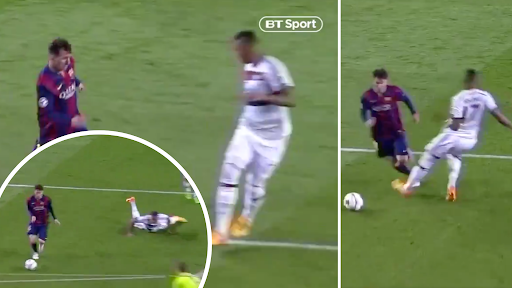 Image source
In the 2014-2015 season, Jerome Boateng was giving great to almost perfect performances consistently under Pep Guardiola, and against Barcelona in the first leg of the semi-final, he continued that performance for the first 70 minutes of the match. However, after Barcelona scored their first goal, it was only natural for a Pep team to press high, and it was only normal that leads to Messi, who was on fire and playing at home, dribbling past you. When you lay down the circumstances, they are completely normal.
The unfortunate part for Boateng was the camera angle.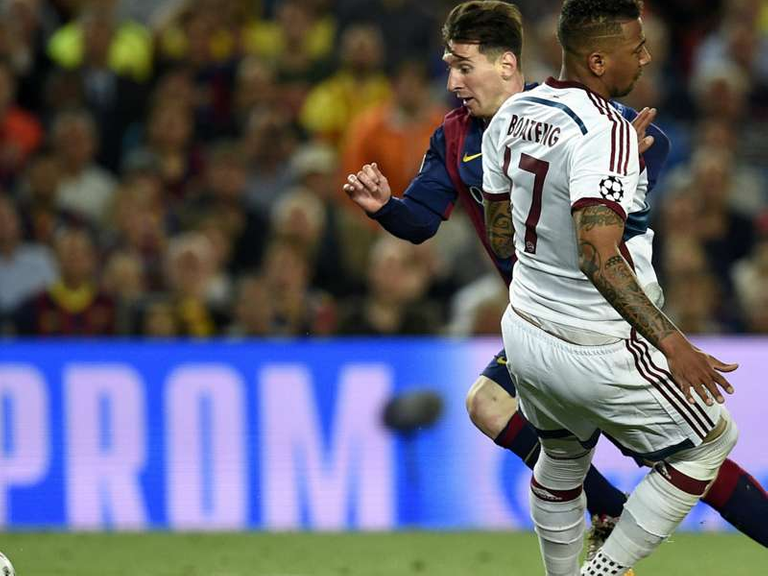 Image source
Now the fall is unflattering no matter from where you look at it. But the one shot shared failed to show why the positioning looked so off.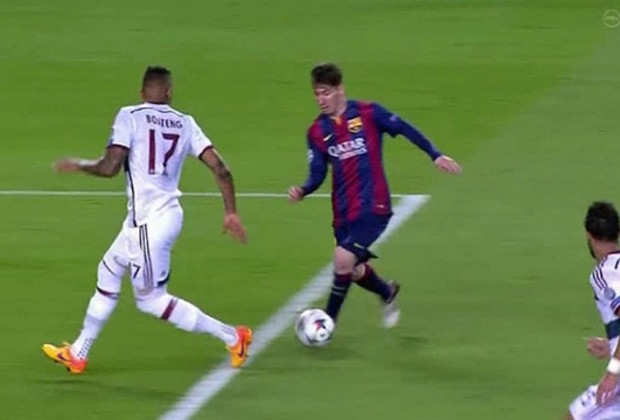 Image source
Boateng simply tried to tackle the ball from an in-form Messi who was running ahead, in a place that is almost identical to the spot from which Messi scored the first goal. A failed tack and a rush to follow left Boateng in such an unfortunate angle.
Boateng was completely broken after and lost passion, those aren't my words to describe him, they are Rummenigge's words to describe Boateng
a year later. While I don't really trust any specific rating site in football due to how fast they put them out to get traffic, more than a few sites have given Boateng a great throughout that season, in fact it was his best season before a continuous decline.
Honourable Mentions
Karim Benzema
Emile Heskey
Saka after the 2020 Euro
1- Gonzalo Higuaín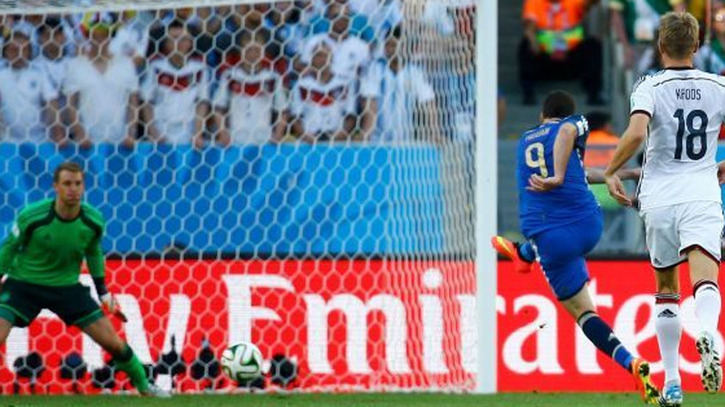 Image source
In 2014 World Cup final Gonzalo Higuaín missed a 1-on-1 chance against Neuer. Ever since he became a target of social media mockery. Imagine being who wasted Messi's "Deserved" World Cup title. After that, Gonzalo Higuaín was chased around, sometimes in person, specifically to be mocked for his miss. What made it worse is that when he got the chance to redeam himself in the eyes of fans during the 2015 Copa America, he also missed.
Gonzalo Higuaín, and within 6 seasons scored an average of 25 goals per season had his accomplishments belittled and dismissed entirely. His great career moments where he scored decisive goals for Juventus to win the Serie A, that took Napoli higher than they were before he came in. All of these things are forgotten just over few bad days in a career that lasted years at top level
In Conclusion
Higuain's goals and numbers have been great for the longest time, Gerrard took that same from defense to switch to attack sometimes 50 times per game the right way, Ramos had played a great part in winning Real Madrid titles, Nicklas Bendtner scored some game winning goals in every club he went to, Boateng was the best Defender at Bayern for the longest time, Germany as well. Imagine getting continuously mocked and ridiculed consistently by hundreds of thousand of people, maybe millions online, for failing once or twice at doing a task that you have done correctly 99% of the time.
Many academies now started adding courses to handling online abuse to their 12-16 years old players, so you could imagine how big of a factor it is to ruining a player's career.
The End
Those are my picks. Got another pick I should have added? What do you think about social media and its effect on players? Share it in the comments below.
---
---