Vinicius Junior Racial Abuse And The Broken Elevator
I am in the middle of writing a long report about Vinicius Junior and the whole racial abuse debacle as well as finishing the Quaresma series. However, in light of the recent incident in the match which saw Real Madrid lose 1-0 to Valencia, I saw it appropriate to share this part in specific. A part which, in my opinion, seems to apply to a much bigger issue.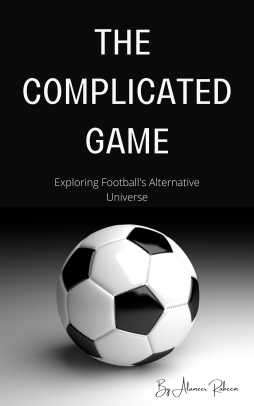 Calling Mr Racist!
This has been going on for a while. Not just racism, but the whole atmosphere of player abuse, I have an entire series that will continue as long as I live titled "Players' Hell" where I discuss the lives of many players and how crowds, media, and clubs management ruin said players' careers.
Throughout my long series, I came upon many comments justifying such abusive behaviour by saying that it is on the players to adjust to it. That is simply wrong.
Ahead of going deeper into the topic, let me say my honest opinion of Vinicius Junior. I honestly don't like the player on a personal level. I hate that entire school of Cristiano Ronaldo behaviour which Vini seems to copy since he joined Real Madrid, and maybe even before that. I could name many incidents where Vini was actually behaving in a provocative fashion without having a justifiable reason behind it. So, I don't like the player, I simply don't.
However, there's simply nothing that Vinicius Junior has done that justifies the racial abuse he was getting. This is coming from someone who has been following and researching these incidents and chants. I could honestly tell you that the only non-racial chant that Vinicius Junior was at the end of was actually when Barcelona fans were chanting "Die Vinicius!". Funny enough, that chant occurred more times when Barcelona wasn't even playing Real Madrid than it did while playing Real Madrid.
A Million Vini
You can't even check sports news these days without seeing a headline or two about a player in a sport getting abused for simply doing his job. Making matters worse, there are incidents of players getting abused by fans of their own teams. Let's go through the Premier League with names like Ivan Toney, Davinson Sanchez, Heung-min Son, Anthony Martial, Axel Tuanzebe, Trent Alexander-Arnold, Naby Keita, Marcus Rashford, Bokoyo Saka, Raheem Sterling, and many many more names.
That's just the Premier League, the supposedly best league dealing with racism. I am not even going to attempt to talk about France and Italy, especially the latter. One stomach-turning incident saw Leonardo Bonucci call the blame for the racial abuse his teammate, Moise Kean, was 50-50, so, I am not even going to dare unravel all of that.
It's all over, and I know people seem to be tired of the players complaining about these instants of abuse. That's actually what this post is all about, it is to explain why there are so many people who are tired of people calling out racism in football, funny enough, while agreeing that there's racism in football.
The Broken Elevator
I live on the fifth floor of a building consisting of five floors. Each floor has 2 apartments. Six years ago, the elevator got broken badly and fixing it would have cost us around 5,000$. That's 500$ on each building, or so would common sense has dictated.
However, there was a big meeting and a big disagreement emerged. People living on the first floor didn't see a need for them to pay as much as people on the third floor and above. Accusations were thrown about who broke it, and how whoever broke it should fix it alone and so on. We had many meetings for a month or so with no solution because we just didn't agree on a final solution.
Time went by and some occupants left and were replaced by new people. Each new person would ask about the elevator and tries to get us to fix it. In the beginning, everyone was understanding and would try to explain how the "building occupants suck", and say that it can't be fixed.
Finally, as more new people would come, the inquiries about the elevator started to get annoying. What was once an understandable answer became an anger-filled reply. I heard someone on the third floor actually scream at a new occupant "Would you fuck off with this already?". He was simply irritated because the topic kept coming up. However, it's not the new occupants' fault because, well, it's weird that we're the only building in a long street of building without a functioning elevator.
Why Am I Sharing This Long Story?
Mainly because remembering it now helped me realize what is going on in football in terms of racism. Everyone seems in agreement that racism in football is a problem, however, we simply don't agree on the final solution. This situation has led to a paradox as our inability to fix the issue keeps resulting in new people suffering from the issue. Those new people, rightly so, would call it out. However, we are, again, unable to solve it.
At a certain point, you reach the point of "Would you fuck off with this already?". After all, why can't you be like the people who simply take the stairs, why can't Vinicius Junior be more like Dani Alves?
The simple answer to the latter question is simply because Vinicius Junior isn't Dani Alves, nor is he required to be like Dani Alves. The issue is racial abuse, redirecting it to how the racially abused should act. If you're at work and some stranger is yelling at all the employees, the issue is the man yelling at the employees. Just because there are still employees who still work doesn't mean people who object to the yelling man are wrong.
Our building's problem is that it doesn't have a functioning elevator, the employees' problem is that there's a stranger yelling at them, and football's biggest problem is racism. New occupants who get tired of taking the stairs will demand the rest to help fix the elevator, some employees will demand the yelling man to go away, and players who are racially abused will always want that to stop.
Solving racism in football doesn't come from splitting the blame 50-50 between the racially abused and the abuser. And it definitely won't come from players just eating the banana.
---
---