What Harry Kane Staying At Spurs Says About The Grim Reality Of Football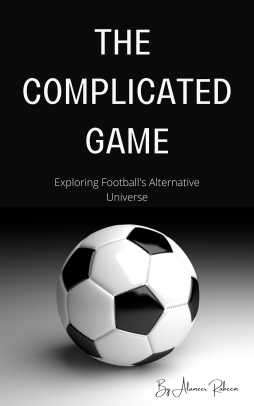 Whenever Harry Kane is mentioned within the lines of a new individual record or trophy, there's often the same response that goes along the lines, "And what did he do with that? Without team trophies those records are worthless". That statement is problematic because it's partly true, partly isn't, and covers some aspects of football, yet not all aspects of football. It's a statement that I neither agree with, yet I could never strongly disagree with. I feel like both sides of the argument aren't fully realistic.
In the last part I spoke about how Kane staying at Spurs is the right choice but also stated that I would easily say otherwise should the player himself decides to leave. But, the whole debate about Kane "wasting his career" hits a wall of contradiction for me.
The Contradiction
How many of us don't really like the state of football at the moment? Ever since 1995 when Blackburn Rovers won the Premier League, there have been 6 winners in the league. Even the UEFA Champions League, the tournament where the best of the best compete had merely 9 winners since 1998. This exclusive club of winners always existed, but never remotely to the extent it has been since the Bossman Ruling where clubs suddenly lived with the risk of losing their players for free, which meant that rich clubs at the time and since were in full control. I wrote about that dynamic here if anyone is interested.
There's an undeniable game-to-game excitement, but when it comes to trophies, well, there's a reason why googling, "Leicester City miracle", shows you the 2015-2016 season when they won the Premier League. Just like there's a reason why Jose Mourinho will always be respected for winning the UEFA Champions League title with Porto even though he had a harder time winning it with Inter Milan.
So, we complain about how football is never really competitive when it comes to trophies. It's often mentioned how smaller teams always had a star or two who led those teams to glory. We also complain about how a select few teams have most of the stars, and whenever smaller teams have a star on the rise, it's a countdown until Fabrizio Romano announces top clubs purchasing said star.
Bayern Munich controls the Bundesliga, Juventus controlled Serie A until recently, Barcelona and Real Madrid control La Liga and it takes them being seriously underperforming with Atletico overperforming for the latter to win the league, and even then, it's done with a points difference of just 2 or 3.
The fact is, the world of football would be much different if smaller clubs had a few stars like Kane playing for them. Back when Juventus controlled Serie A, Napoli was still able to fight because they had Gonzalo Higuain. Those stars made the difference when it comes to smaller clubs actually competing and not just being there for the UEFA Champions League spot.
Nesta, Crespo, Veron, and Claudio López made a difference when playing for Lazio. Cafu, Gabriel Batistuta, Montella, and Totti made a difference at Roma. Harry Kane is just an example of why Spurs are still in the picture. Is the idea behind Kane being mocked online for not moving to a title-winning club not contradictory to what we want in football, or at least what we claim we want?
Reproducing The Grim Reality Of Football
Bossman Ruling, distribution of money, corruption, cheating, playing the books, luck, leverage and many more things are behind the reality of football today. Now, these things are out of our hands as football fans. It's not really our fault that a select few clubs are controlling each top league, often one club even. But, aren't we, as football fans, promoting this reality?
Is Harry Kane at Spurs? Nah, he should move to another club to win titles. Kvaratskhelia at Napoli? We can't wait till we see him at a bigger club. Jude Bellingham? Should he move to Real Madrid or Liverpool? Kalvin Phillips was magnificent at Leeds United? He definitely should be sitting on Manchester City's bench. A long list of talented names whose clubs couldn't even bear fruit of giving them a chance before having to scout the world for a replacement.
So, do people want Kane to move to Manchester United or Manchester City? So Spurs have to just deal with that. Tottenham should drop a tier or tier below and struggle in his absence. So, instead of having Tottenham facing Manchester City, Manchester United, Liverpool, Chelsea, and Arsenal being an exciting match to watch, they should just be another Aston Villa or Crystal Palace instead of competing for a UEFA Champions League spot.
I find it extremely disrespectful that once a player has a great season fans and media start pairing him with bigger clubs. Now, I get it if it was your club. It makes sense if you're a Manchester United fan and want Kane as your striker instead of Wout Weghorst. I get it if you're a Real Madrid and want Bellingham. But, that's not what's happening.
Is The Club Popular Or Not?
What's happening is that football fans and players want any player in a smaller club to move to a bigger club, even if it's not a club they support. It seems that what matters is the smaller club shouldn't simply have a great player. Kane isn't a great player just because he's not playing for Manchester United. Rashford is already a legend just because he is a Manchester United.
It seems that football fans have agreed to promote and support the very reality they complain about. Fans are tired of seeing Bayern Munich dominate the Bundesliga, but every time a player shines at Dortmund, Bayer Leverkusen, or RB Leipzig, the media and fans hype his departure. If said star chooses to stay, as is the case with Harry Kane, then he's "wasting his career". It doesn't matter that the player is happy where he is, he's a failure just because he's not in the clubs we watch every week.
Spurs and many other clubs are almost seen as villains for holding on to their players on a case-to-case basis, which is funny because in general conversations those same clubs would be blamed for letting their best players leave. These clubs are often ridiculed even for keeping their best players like, "Why are you holding on to him? Do you think you will magically win the league?" as if these clubs don't have the right to compete or not even compete, but just maintaining their current status.
What's wrong with keeping Kane instead of having to spend many years rebuilding in the mid or even lower table? Should all clubs, besides the select few, be Aston Villa or Everton? Just clubs that are there to generate excitement in case they draw or win a game against the top 4 or top 6 clubs?
In Conclusion
The funny part about Kane staying at Spurs situation is that it showed a grim reality of football which is that people complaining about said grim reality actively advocate for it. Spurs happen to be a club able of keeping its best players, unlike Dortmund and Sevilla, which shows us that it doesn't matter whether these clubs can or can't keep the players, fans would still want them to serve a single purpose, feeding the top teams.
Top clubs and their fans have a right to seek players that would improve their teams, that's a given. But wanting your team to be better and just not respecting clubs who are attempting to improve their status are two different things.
---
---