World Cup Takeaways: Day 19 - The Night of Missing Legacies + Ronaldo's tears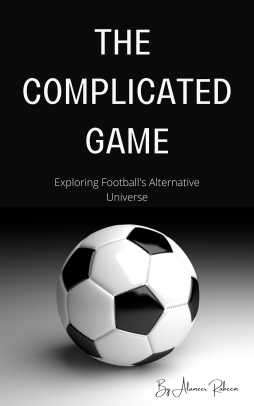 This is my new series covering the World Cup. I will pick talking points from each gameday to write about. I will most likely write one or two daily posts until the final. Today, I will be talking about the following:
Portugal and the shock everyone saw coming

Ronaldo's tears

England is going home

Kane's missing legacy
Portugal and the shock everyone saw coming
When I wrote about Portugal's win over Switzerland without Cristiano, I said that Portugal winning that big without Cristiano can be merely a coincidence, along came their loss to Morocco to prove my point.
The reason I said that Portugal's win without Cristiano is coincidental is that, aside from an excellent finisher, I rarely ever really saw Cristiano as a solution man. So, whether he or Gonçalo Ramos is up front, their movement matters, yes, but it's ultimately the creative players around them that have to find an opening. The creative players found the openings against Switzerland that they couldn't against Morocco.
I know in the war between Messi and Cristiano, both fan bases love to steal some qualities of their hated players and give them to their beloved one. Messi fans love saying Messi does shoot long shots, headers, and weak foot shots, and highlight those with videos. But any objective viewer would see that Cristiano's headers, long shots, and weak foot shots are much superior to Messi's.
On the other hand, Cristiano's fans love stealing Messi's qualities of creativity, control, and carrying. Meanwhile, the question to find out whether Cristiano would have done something in the first half against Morocco is simple: did Gonçalo Ramos get a chance to score? If yes, then Cristiano would have been more likely to score it. But, if those chances didn't exist already, Cristiano won't be the one to create them out of thin air. Cristiano was never been that kind of player.
As for the other non-shocker that night then it is Portugal losing as their coach, Fernando Santos, was never the best coach for the squad. This is not a matter of picking Cristiano or not, this is about the coach himself being uninspiring about his tactics. For a team filled with such players, Santos was very unimaginative.
In the end, the reason Morocco won is simple it was one team entering the tournament more united than ever against a side that started the tournament with controversial statements and being least united than ever.
Ronaldo's tears
Ronaldo failed this year, by his own standards specifically. He didn't perform at the highest level, he didn't score outside of a penalty. That is, by Cristian's standards, a failure. His tears being real or not doesn't mean he shouldn't be criticized.
However, there's been a trend of something very sinister as people online picking those moments of players' lowest points or moments of them crying to mock, dehumanize, and demean them. I know people mocking Cristiano will point out the times when his fans mocked Messi or Rooney, but there has to be a point where this wheel breaks as it has become such an ugly phenomenon of straight-up bullying, where people literally sit behind their keyboards for hours thinking of the best and shortest line to insult, bully, and dehumanize other. It's sociopathic.
England is going home
Once again England fails to win a title. This begs a question: Should Southgate carry on as a coach? In my opinion, no.
Don't get me wrong, Southgate was the best for England until this point. What Southgate did for this team is nothing to be smirked at as he practically dragged the English national team from the 1960s into the new age of football. He instilled technology and more openness. He also broke the circle of useless coaches who get there for name sake and without prior study of the decision.
However, Southgate here reminds me of Mourinho in Real Madrid. There's a mentality problem and a systematic problem that was preventing the team from getting elevated to a higher place, and much like Mourinho, Southgate was successful in raising the team's ambition. Sadly for him, much like Mourinho, he doesn't seem to be the man for the next phase.
There's a possibility that Southgate could improve. However, the keyword is improve and Southgate's glaring mistake of over-defending still exists even though he dominated France relatively in the first half. Still, he went back to defend in the second half and I think that's part of Southgate and I just don't believe it's a part that England would want to keep should the team go title-hunting.
Some coaches are just like that, they are perfect for a certain phase of the team, but there comes a time where they reach their 100% with the team better than anyone before, however, their 100% is simply not enough for a title. Southgate did a lot of good things for English football even before he became the coach, some of it I highlighted here, he's done enough to earn himself a statue and a lot of credit should the English national team win a title. But, he's simply not the man for that extra step.
It seems that the FA has four coaches in mind, Thomas Tuchel, Mauricio Pochettino, Brendan Rodgers and Steve Holland. If their pick isn't Tuchel, they might as well keep Southgate as the rest seem to be either a regressive move or just a change that would keep England in the same place.
Kane's missing legacy
Kane is the best striker in the world right now and has been for years and I can't convince anyone of that. Kane's whole legacy will be lacking without a top title to show for it. It is a very sad situation that highlights how many players have the quality of top stars but never the titles to show for it. It's a sad fact about football highlighted by a player of the same callibar as Messi and Cristiano but could never be declared better than Luis Suarez and Robert Lewandowski.
---
---