World Cup Takeaways: Day 20 - When Messi is Carried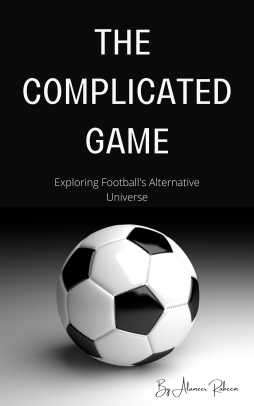 This is my new series covering the World Cup. I will pick talking points from each gameday to write about. I will most likely write one or two daily posts until the final. Today, I will be talking about the following:
Croatia's 30 minutes of nothing

What Lionel Scaloni got right

When Messi carried the team

When the team carried Messi
Croatia's 30 minutes of nothing
Some people, including Luka Modrić himself, have been arguing that Croatia dominated the game until Argentina got their penalty. While it's true that a goal at such a time ruins a lot of plans, it's false that Croatia was dominating or even the better side until that goal.
Croatia had the ball more, but that's about it. The correct way of putting is that Croatia had more possession of the ball, but Croatia did nothing, except for Ivan Perišić's ball. Argentina's midfield have done a great job of isolating Croatia's midfield for its attack, Modrić didn't have the freedom he needed to control the pitch. That meant Croatia was just keeping the ball without an attacking strategy, so all what Argentina needed was just slip up as per Lionel Scaloni's strategy, which leads me to my next point.
What Lionel Scaloni got right
Scaloni knew he wouldn't win the possession battle against a midfield like Croatia's, that's just not possible. So, he resorted to the next best thing which is isolating the midfield from the attack then wait for the slip up. Once the goal was scored early on, Scaloni's strategy went from second best to the best strategy as Croatia was pushing harder which made for more room for adrenaline slip ups as we saw the calm Croatia lose it during Julián Álvarez' goal.
Julián Álvarez himself is a proof of how Scaloni was working correctly as despite Martinez coming into this tournament on top form, he didn't wait too long to bench him for Álvarez, just like he didn't wait to feature Enzo more because being on top form isn't debatable. If you're on form, you should be playing more.
Scaloni improved with the tournament and didn't repeat the mistakes he made. He even stopped over-retreating which is something he did against Australia and the Netherlands. Against the latter he even regained control of the match in the extra time. Today he entered the game with the right mindset to stop Croatia's transition from defense to attack as Croatia couldn't counter attack and as we established they didn't gain much from possesional play either.
Even when Croatia switched to 4-4-2 and focus more on width, he immediately reacted and switched to to 3-5-2 to stop their crossing. Another smart thing he did which didn't even affect this game was bringing in Foyth, Correa, and Dybala to keep the locker room happy and positive as the players he brought in wouldn't feel they came and left without a reason. All are positive things Scaloni did.
When Messi carried the team
Yesterday morning, Joško Gvardiol was thought of as the next big thing in defense with many anticipating him to be the most expensive defender in history as well as being the best defender to break the 100 million tag price. One moment is all it took for some to think less of him. Any defender facing top-form Messi is bound to look ridiculous.
Messi is still the beating heart of Argentina, the player moving the ball from the second third to the final third. He keeps the offensive rhythm, he makes players around him be better. Players like Julián Álvarez, De Paul, Enzo, Mac Allister, Paredes, and Molina feel much bigger now having played with Messi.
15 days ago I wrote a few paragraphs about how football doesn't owe anyone the World Cup and that You either do win, or you don't. You can't score zero goals instead of two goals against the team that scored one goal and still say you deserved to win. Messi is aiming to deserve it by winning it.
Messi did the hard part against Mexico, Australia, and the Netherlands, he was the star man. But no one man can carry a team to winning the title, there never has been, even Maradona wasn't able to do that as I will break down in a post down the line. There are times where the team steps in, which leads me to my final point.
When the team carried Messi
Perhaps Poland is the clearest example of when that happened, but even against Croatia there were moments where players had to clean up after Messi.
There are super players in the world. However, in order for them to do super things, they neglect other duties. When I made a post about Argentina's qualification over the Netherlands I highlighted the super tactical role of Messi during that match, it's time to highlight what the others are doing.
As established Lionel Scaloni needed to isolate Croatia's midfield from the attack. To do that, Scaloni needed all his players to help out, including Messi, especially when Argentina was performing high pressure. Messi's job was pressuring Joško Gvardiol then come back and cut the passing line to Kovačić or Brozović, depending on who Álvarez is pressuring at the time. Messi would do the first part, but rarely of the latter.
The problem that causes comes in steps as once Gvardiol passes the ball to Lovren, Álvarez is put in a tough spot of choosing between going after Lovren or staying with Brozović since as we established, Messi doesn't drop quickly to do that. Álvarez usually goes after Lovren as the alternative is giving him extra time. Either way, Argentina needed to resort to other methods.
Argentina did try sending Enzo to mark Brozović, leaving Modrić alone. This means Leandro Paredes had to leave Kovačić to Modrić, we already established Messi doesn't drop to mark Kovačić, this means De Paul has to go to Kovačić, leaving the area he was occupying where he would mark Sosa, just like Mac Allister was marking Juranović on the other side. Should Croatia decide to build up from the left side then De Paul has to leave Kovačić for Sosa, Paredes wouldn't have enough time to move to Kovačić.
That's how Croatia was able to go from defense to midfield almost smoothly, if it weren't for the other Argentina players over-performing. Another solution was that once Enzo goes after Brozović, Otamendi would have to move quickly all the way from defense to mark Modrić. All these are problems caused by Messi not committing to defending as the rest.
After the second goal, Argentina had no problem returning to their defensive areas with a medium block. However, even when they had the ball, Messi still caused some problems.
During Argentina's build ups, Molina and Tagliafico push up on the sides, leaving the build up to fall on Enzo from the left side and De Paul on the right side. This allowed Croatia to close the passing lanes requiring Argentina a lot more movement to ruin Croatia's shape. Once again, Messi wasn't doing that, that put the heavy weight on Álvarez who moved vertically a lot to ruin Croatia's shape. Álvarez was also attempting to do runs behind the defense, but Croatia's diagonal shape defensively ruined that.
The only times we saw Messi receive the ball also required a lot of work from the other players. The midfield needed to pull Croatia's players, Molina needed to drop and drag Sosa with him and that almost caused a dangerous attack for Croatia as Messi would take too long to drop for the ball.
The times Messi was able to drop however, he would take too long to join the attack, which is a similar problem to Cristiano's. That's why after Argentina switched to the 3-5-2 shape, most of the team's attack came from the left side. That left Messi isolated on the left without contributing much.
Messi, of course, does repay the other players hard as we saw with the third goal here, the first goal against the Netherlands, as well as what he did against Australia and Mexico. But, between point A and point B, there is a lot of things to see.
The point I am making here is that Argentina's players went into this tournament promising to go to war for Messi and they have. Their contributions shouldn't be something to sneeze at. This is something Messi very aware of and constantly speaks of his teammates with affection.
Messi remains Argentina's best and most crucial player this tournament, but his teammates are very close behind.
---
---