World Cup Takeaways: Day 3 and 4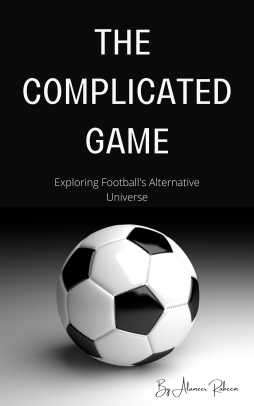 Greetings
This is my new series covering the World Cup. I will pick talking points from each gameday to write about. I will most likely write one or two daily posts until the final. Today, I will be talking about the following:
Argentina's defeat to Saudi Arabia

Japan's shocking win over Germany

Morocco 0 - 0 Croatia

The Saudi influence
Argentina's defeat to Saudi Arabia
While everyone, including me, was expecting Argentina to win this game easily, the Saudi team had a different say. Perhaps if this match was played 100 times, Saudi Arabia would only win once, but that doesn't make the details of this match less beautiful.
Saudi's keeper was a star, especially at the beginning as conceding an early goal against a team like Argentina could end the match then and there, especially for a team like Saudi that has a history of thrashings when facing top teams.
The decision to play a high defensive line with offside traps was definitely a brave one as well and it worked well this time. The second half saw Saudi also fix their weakness in the center as we saw them more compact which is why we didn't see many of the offside goals we saw in the first half.
The reason offside traps were a great tactic was because of Messi, as it would put him either right next to the defenders or behind the midfield so far from the goal. Argentina should have reacted better to the Saudis by dropping Messi further into the midfield to control it and provide much-needed creativity, Argentina's wasted a long time not doing that.
The Saudis were brave and had a lot of work rate which is another proof of why the age of Messi and Cristiano is over, not because they're old but because they were never the kinds of players that provide the high movement required from all 11 players for the entire match and with even teams like Saudi playing the compact style like we saw, you need work rate from all your players.
Morocco 0 - 0 Croatia
Morocco had the bravery to be the team that initiates the attack until Croatia decided to attempt to take control of the match. This meant the first half saw Morocco win the midfield but Croatia's midfield and the defense prevented them from turning that into results. Morocco's possession was fruitless as their midfield was almost tied up by the prospect of a Croatia counter-attack.
Much like many games in this World Cup, this match saw both teams focusing on avoiding losing before aiming to win. Croatia's lack of strikers is showing while Hakim Ziyech disappointed me a bit as I was expecting him to take this World Cup as an opportunity to market himself again and revamp his career.
Japan's shocking win over Germany
From the start, Germany had everyone in the region and most of the world aiming for it to lose. Their minister had the audacity of using her position to sneak in the "One Love" captain armband while the players decided to just stick things that aren't related to football into the world of football.
It has truly reached a childish level. We have seen how the west deals with freedom of speech during the pandemic and Russia/Ukraine war with Russian novels and businesses shut down, Chelsea's owner being forced to sell the club and many more. It is a very provocative action from very hypocritical people and it's very pathetic and childish. The rest of the world doesn't buy into this pitiful narrative, it barely works in their own countries, so let's just knock it off because it is getting sad to see.
I am not going to credit Germany's loss to them focusing on their mentality of political statements but it does play a little part in the defeat. It can be just beautiful irony. Focusing on your job is the best way to get results and even if this political statement took 10 or 5% of the players' focus, it is still 10 or 5% they needed as maybe sharper heads would have scored all these opportunities.
Japan remained brave and kept fighting even after the goal. They also focused on the playstyle that exposes Germany's weakness, the space behind their defenders. Germany obviously controlled the game more and was more dangerous, but as time went by Germany couldn't keep the intensity or energy for their playstyle and as mentioned, Japan kept playing on Germany's weakness.
Germany's defense was disastrous and Flick didn't even care to fix the errors there. Germany's offense was good as far as style is concerned, but they never finished their dinner. Muller and Haverts together on the pitch is something that doesn't seem to work. Germany's lack of top strikers could actually be their demise, especially against a team like Spain that simply wouldn't let you have even a quarter of the number of chances Japan allowed.
Germany's situation is more difficult than Argentina's as Argentina seems to have a leg up their opponent but Germany's chances against Spain are at best 50-50 especially after seeing how Luis Enrique has built a squad fully focused on winning and kept it from any pick that could destabilize the squad's harmony and style. There's no Ramos or Thiago shadow looming over from the bench.
Maybe Germany could make it up in the 2026 World Cup where they'll to the perfect countries of the U.S.A., Canada, and Mexico and have nothing to protest that would shift their focus.
The Saudi influence
We have seen smaller teams beat top teams before, hell, this isn't even the first an east Asian country beats Germany in the group stage. But, it seems that Saudi's win over Argentina has awakened something in teams that usually only show up to lose at the group stage. Tunisia, Morocco, Japan, South Korea, and even teams like Canada despite losing have decided that they're not lesser teams anymore and are as good as their opponents.
Saudi's win is different because it's not one that wasn't deserved, Saudi did play better most of the match and when they were the worst team, they weren't dominated. This shows you that you could beat top teams not only by stealing a goal but by outplaying them. This might end up being the most tiring World Cup for top teams as we seem to have a stable filled with dark horses.
---
---