World Cup Takeaways: Day 5 - Cristiano Ronaldo as Free Agent and Explaining the Empty Seats in Qatar's Stadiuns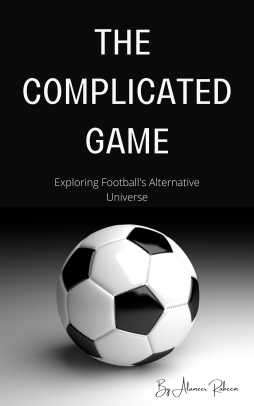 This is my new series covering the World Cup. I will pick talking points from each gameday to write about. I will most likely write one or two daily posts until the final. Today, I will be talking about the following:
Brazil defeating Serbia

Cristiano Ronaldo as a free agent

Portugal defeating Ghana
Brazil defeating Serbia
According to most analyzing or betting sites, if not all, Brazil is the team most likely to win the World Cup, and was saw why in Brazil's match against Serbia.
In a match that is almost flawless tactically and technically, you never feel the team committing a mistake, even Brazil's Sandro is different than Juve's underperforming Sandro, the same case with Danilo. The entire Brazilian team performed an excellent game that showed Brazil as a united team as well as extraordinary individuals.
Whether Vinicius Junior or Neymar, we saw excellent movement from both, and Tete's subs providing the intensity from the bench shows how deep Brazil's bench is. It does look like this might be Brazil's time for a sixth star.
On the other hand, Serbia did defend well, one of the best defenses I have ever seen. Unfortunately, that's all they did. You can't do well in a game just defending, you need to have offensive tactics laid out. Even Atletico Madrid, at their most defensive times, had offensive tactics as that is what's needed to relieve the defense at times. Serbia was playing against very talented and skillful players and should have had betting counter plans to punish Brazil.
Cristiano Ronaldo as a free agent
Cristiano got what he wanted from that famous Piers Morgan interview. I was asked to write a post about it as if his comments were anything new. No, this has been Cristiano all the time, he always had those hateful comments toward colleagues, I haven't seen anything new from him. But, he obviously did this to have the contract terminated without actually submitting a transfer request and he got his wish.
The Glazers have been actually correcting the ship, but they started too late. Perhaps all the talk about them selling the club is to just suck the outrage at the moment. It could actually mean that they realized they're in a losing battle and are actually leaving, though.
Cristiano won some and lost some with this interview. I have a feeling he's trying to retire but wants to have that "bang" moment before retirement and he hasn't been able to have it. He was supposed to have that moment with Juventus as he seemed like the missing piece that would take them to the Champions League glory but Juventus' horrible management turned that into a three-year waste of time.
Portugal defeating Ghana
Cristiano Ronaldo made history by scoring in five different World Cup versions. There's a big talk about the penalty and in my opinion it technically counts and that's all that matters. Yes, sometimes it is left to the ref and yes, there are harsher penalties that weren't given, but, it is within the law to count that pen and that's all that matters.
I liked Portugal's 4-3-3 setup with Bruno being the more advanced center midfield with Silva just being Silva, one of the most complete players I have ever seen. Cancelo's defensive effort left a lot to be desired from. Portugal's defense is problematic, and also the defensive midfield leaving their sides exposed to a lot of 1-on-1s which is something dangerous against more skillful teams.
We saw Portugal with substitutions that let us know that when needed, they could score with many options from the bench but the defensive problems fill me with doubts that they withstand attacks from teams like Spain, France, Germany, Brazil, or any teams with competent wingers like Argentina or even Morocco if I am being honest.
Costa's mistake could have been the biggest football mistake of the century as it is very elementary, if Ghana scored, that might have actually been the last of him as far as the national team is concerned.
In the end, it was an acceptable match for Portugal with many points for and against them. The coach was more courageous than I thought, it is a bit scary to have both Felix and Cristiano being players that don't track back. Other than that, the team looks like it could evolve nicely throughout the tournament.
I will conclude this post with a question and an observation that has been circulating around on Twitter and media in general enough to warrant addressing:
The empty seats in Qatar
Despite applying for many tickets, most applicants were denied because the tickets were "sold out". This leaves us to question whether the numbers were lied about and it wasn't sold out. It is actually not that, the tickets were sold out. Let me explain.
Despite so many western media takes wanting this to go in a certain propaganda road as this is some kind of protest against Qatar's system or Qatar's failure to organize the tournament, the answer to most of those cases is actually quite simple: Hayya cards.
To those unaware, Hayya cards are something you get upon buying a ticket to the World Cup, it also provides a visa that grants you entry to the country. Hayya is also cheaper and more accessible than regular visas to Qatar as many visas get rejected. So, the numbers of sold tickets are accurate and unless they count attendance by hand, the official attendance will always be the total number of tickets sold.
Simply put, Hayya cards are treated simply as visas for people to look for jobs or see their friends, or even become a tourist. The card to them is merely the visa and they're not really interested in football.
---
---