World Cup Takeaways: Day 7 - The Saudis Lose , The Tunisians Snooze, The French Cruise, and Argentina's Dos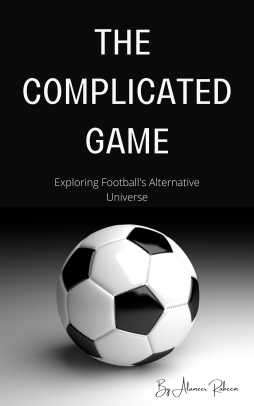 This is my new series covering the World Cup. I will pick talking points from each gameday to write about. I will most likely write one or two daily posts until the final. Today, I will be talking about the following:
Tunisia's missed opportunity

Saudis get close but no cigar

France being France

Is Argentina back in form?
Tunisia's missed opportunity
In 2006, Australia lost narrowly in the round of 16 against Italy, that's how good they were. However, Australia hasn't done anything in recent history to justify Tunisia being this careful in their match against the Aussies. Their physical presence isn't the same, they don't have the top strikers anymore, and their defense is far from solid. Tunisia is a side stacked with players in Europe's top 5 leagues, there is no excuse for Tunisia's decision to start the game like that.
If I was to describe day seven of the World Cup with two words only, they would be: Efficiency Wins. Tunisia was the better team in all three lines on the pitch but never seemed to be efficient with that. In fact, Tunisia constantly killed its own advantages as the African side was superior on the sides but insisted on playing through the middle which was Australia's best defensive zone. Like, Tunisia would break through the wings of one attack but for some reason would move to the middle of the next three.
I don't know why Tunisia played this way but it is sad for me as an Arab to see them bow out like that, I know there's still a small chance, but let's be realistic here. Tunisia gave Australia too much space and they shouldn't have. Tunisia's long balls in the final 25-30 minutes should tell you all you need to know about Tunisia's offensive tactics.
Saudis get close but no cigar
There are times when you play better, and dominate for a large period of time but simply do not win, this was one of those times for Saudi Arabia. Efficiency is once again the theme word here as Saudi Arabia had the performance, had the chances, but didn't capitalize on either, while Poland did, simple as that.
I am aware of Poland hitting the post twice, but I believe this match was defined by two moments. The first was when the Saudis got a sense of chaos and forgot how to handle it properly forgetting how to handle their left side, opening a whole flank for the Polish side resulting in Lewandowski's assist. The second moment is of course another loss of focus which resulted in the second goal.
The Saudis lost their focus in key moments against a team whose whole existence is built on capitalizing on these moments with a striker that doesn't have mercy. Efficiency is the main requirement in the World Cup, it is how the Saudis got their three points from Argentina. But, here, the Saudis did everything right except for being efficient.
In the last 10 minutes, there was a drop in physical presence for the Saudis as they were no longer able to keep up, their coach might want to keep that in mind when picking the players for the match against Mexico. Other than that, just like in 2018 with Morocco, Hervé Renard did all he should as a coach.
France being France
Not much to say here, France has the squad depth and quality to win any game, the team does seem to operate better with Benzema oddly enough but that's not a hill I am willing to die on.
France's goals show you how they could score anytime from anywhere as most of their players are dangerous offensively, all but the keeper if we count the defense header abilities in the corners. The only thing standing against France is France as their loss of motivation and focus at times sets them behind often and their quality might not always bail them out as we saw in the last Euros.
The only team able to match France's abilities is Brazil, which pains me as a person who wants Messi's Argentina to win the World Cup. Speaking of
Is Argentina back in form?
The slap from the Saudis might actually be what this Argentina squad needed to know that you can't lose focus in the World Cup, this Argentina squad might not be the best, they're not top 5 in this World Cup in my opinion, but they played with a focus that would make them a tough team to beat, and they have just enough creativity up front to turn a 0 - 0 into a 1 - 0.
The question is whether Argentina keeps a clean sheet in this tournament as this team doesn't seem to have what it takes to chase a result. If you open the team's squad you will know exactly what I mean as the team doesn't have the fast chaotic players squads like France, Brazil, Spain, Germany, or even the Netherlands have.
In conclusion
Besides France, every team still has a chance to lose qualifying for the next round and every team has a chance to qualify still, at different degrees of course. This World Cup has definitely been the most exciting so far.
---
---